Yes, Austin is one of the best places to live in the world. Back in 2019, Austin was named the best place to live in the US, according to the US News & World Report.
While Austin is by no means a tech capital, the city is home to many industries that include technology. The job market is high and a desirable place to live.
Why Is Austin a Great Place to Live?
Austin is an excellent place to live because of the job market. The quality of life is also great. However, the primary concern of people who want to move here is the rising prices of houses.
Austin is also reputable for its music scene. It is the Live Music Capital of the World. The city boasts many music events—all live, many times of the year.
Pros of Living in Austin
1. Outdoor recreation
While Austin is a big city, there are many natural landscapes around. People can go hiking, biking, and also swim.
Here are some things one can consider:
Attend a live music festival
Visit the Congress Bridge bats
Ride a hearse limo
Go to the Duck Adventures
Try escape games
The city is close to many rivers and lakes, so fishing is also an option. The nightlife is fantastic, and many music festivals and parties can be expected.
2. The people are friendly
Although there is a lack of diversity in the city, the people here are genuinely friendly. About 72% of the people in the city are white, but then there is diversity in the outskirts.
Austinites are known for their pleasant mood and positive spirit. Anyone moving in can feel at home instead of feeling alienated. Hate crime is low to non-existent.
Locals are also amicable and will not hesitate to tell you which places you can visit. They love telling newcomers and visitors what their city can do.
3. Incredible food selection
As a music festival capital, it is a basic expectation that restaurants will also be a staple of the economy. There are so many restaurants to choose from, and one can expect a wide array of cuisines to choose from.
The main cuisines here are of Mexican heritage. The food pods are scattered all over the city, and one will never experience a shortage of food choices.
Austin is also home to many food trucks. They are in parks and streets near offices. There are also several bars that one can visit after a long day of work.
4.No state income tax
This is probably one of the best reasons to move to the city. The state does not charge state income tax. People who work here have a higher take-home pay.
Given that and a booming job market, one can enjoy his hard-earned money. Of course, one still has to pay federal taxes.
Studies indicate that the job market in Austin will increase by about 50% in the future. Anyone considering to move in the city should do so quickly. More population means a higher cost of living.
Cons of Living in Austin
1. You'll need a Car
It is a nightmare to get by in Austin without a car. Anyone living here must have one, even if they do not work. Although there is a bus line that operates, it is inefficient.
If anything, gas prices in Austin are lower than in other cities in the US, mainly because there are many oil fields in the state.
There are many companies here that sell used cars. Craigslist is also an alternative. But then, Craigslist also has a reputation of being a cesspool of scammers, so it is better to buy from a landed company.
2. Summer is Terrible
Texas is a hot state. The hottest temperature ever recorded was 112 degrees Fahrenheit back in 2011. On average, summers can reach a temperature of 100 degrees Fahrenheit.
The solution here is to keep the house airconditioned. It is also ill-advised to travel during summer without water. The best thing to do is go to pools or just stay indoors during summer.
Allergies and heat stroke can occur during the summertime, and those who are used to winter and cold climates will have a hard time adjusting to the city's environment.
3. Housing is expensive
Houses in Austin are expensive. And because the city is becoming increasingly popular, the housing market is also ballooning. In one year, the prices of houses can go up by as much as 30%.
Austin is ideal for people willing to rent, provided they have already found a job. However, the best thing for families is to buy a property before moving in.
As the population grows, residential units will also increase in price. There is no other way, so one must seriously consider salaries and real estate costs before moving in.
Best Suburbs to Live in Austin
Here are some of the best places to live in Austin:
Round Rock – best for urban living; has fantastic nightlife and restaurants.
Cedar Park – is a small area where there are only 70,000 residents; one can enjoy a life of peace with many top-notch schools.
Lakeway – is an ideal town that has only 15,000 people. One will have a scenic view of nature and possibly a view of a stretch of the Colorado River.
Rolling Wood – is ideal for parents who have children attending school; the area has A+ public schools and public parks.
Bee Cave – it is best for people who belong to affluent social circles; it costs millions to live here as most of the houses are mansions.
Conclusion
Austin is a high-class city, but then it comes at the price of security. There are many activities and job offerings, but then the crime rate is also high. Despite this, it is still considered a safe place to live compared to other cities in the US like Chicago. In addition, Austin offers diversity, job security, and good quality of life.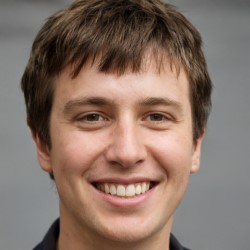 Jason Dempsey is the CEO and Co-Founder of Home City Living. After abandoning the corporate world in order to indulge his wanderlust, Jason founded Home City Living with his partner Rose to create the premier source of travel information and inside local knowledge on the web to help other would-be global explorers and seekers learn to spread their wings and fly.