Austin Texas is one of those cities in the United States that feels up and coming. There's a buzz about the downtown and culture abounds. And yet, it's still relatively affordable.
This makes it a great city to retire in.
In today's guide, we'll walk you through some of the most prominent pros and cons of planning your big move to the Texan capital, so you can make your decision based on your priorities and personal preferences.
The Advantages of Retiring in Austin, Texas
First, let's have a quick look at some of the reasons why some people might consider moving to Texas:
1. Mildly Warm Weather
Cold weather can take its toll on the body, especially in the long run. In fact, studies have shown that cold weather has a negative impact on arthritis and increases joint pain.
For that reason, a lot of seniors consider moving to the south, escaping the chilling winters. Luckily, Austin is characterized by having a relatively warm climate as well as plenty of sunlight almost all year round.
The cool season here is relatively short, lasting from early December to late February. The average temperature on the coldest days of winter is usually around 45 °F low and 60 °F high with little to no snow.
Read Also: Retiring in Virginia Beach
2. You Won't Have to Worry About Income Tax
A lot of seniors consider moving to cities that are relatively affordable to preserve their life savings.
According to Payscale, the cost of living in Austin is slightly higher than the national average. However, the city makes up for that by being one of the most tax-friendly states in America.
As a retiree in Texas, you don't have to worry about pension income, Social Security retirement benefits, personal income, corporate income, or any other retirement income form. However, you should know that Texas has a combined %7.8 sales tax.
3. Various Entertainment and Activities to Do
Upon retirement, you'll have a lot of time on your hands to try different kinds of activities. Luckily, the city of Austin is dubbed "The Live Music Capital of the World".
No matter how unique your music taste is, you'll definitely find various venues where you can enjoy live music shows.
In addition to music, there are tons of amenities in the city, such as swimming pools, public parks, golf courses, physical therapy centers, walking tracks, and much more!
4. Beautiful Natural Scenery
The scenery in Austin is surprisingly lovely, although the majority of Texas is a vast desert. The city has hundreds of lakes as well as parks with deciduous trees where you can enjoy chilling, camping, fishing, and much more!
5. Delicious Food
Austin has one of the most iconic culinary cultures in all of the United States, especially if you're into BBQ and Tex-Mex.
In fact, some of the most popular American recipes originated in the city over the last century. Besides the amazing BBQ, you can also find hundreds of amazing restaurants for some unforgettable dining experiences.
The Drawbacks of Retiring in Austin, Texas
Despite all its merits, retiring in Austin can have its disadvantages. Of course, these don't necessarily have to apply to you, but you should still keep them in mind:
1. Traffic Can Be Quite Annoying
One of the most common problems of Austin is that it's a car-dependent city with an obvious lack of public transport unless you live in the downtown area.
Since almost everyone uses cars in the city to get by, it's no surprise that the city has a major traffic issue.
In fact, Austin comes in 3rd place as the worst city in terms of traffic, only surpassed by LA and New York. As such, if you can't stand traffic, Austin is simply not the place for you.
2. Expensive Housing Market
Despite being a lot cheaper than many major cities in the United States, the housing market in Austin is reaching unprecedented levels due to high demand in recent years, which can be a problem if you're mainly moving to reduce your living costs.
Don't get me wrong – the cost of living is still a fair bit lower than comparable cities around the USA, but it's getting more expensive, so get in there while you still can.
3. Living Near UT Campus Is Highly Unrecommended
While this may not be a problem for everyone, we highly recommend that you live away from the University of Texas at Austin.
College students around the college campus can be quite loud, which can be a major problem if you're looking for a more serene life.
4. The Summer Is Intolerable without AC
Despite having great weather in the winter, the summer can be quite harsh for those who can't tolerate the heat.
Temperatures can climb as high as 90 °F on average and even reach 100 °F a few days in July and August, and unfortunately, the number of days hitting triple digits in temperature is increasing due to global warming.
With that said, this doesn't always have to be a problem if you're not planning to go outside, as most houses and facilities are equipped with powerful AC units that keep the temperatures within acceptable ranges.
5. Not All the Locals Are Welcoming
Lastly, since Austin is becoming a more and more attractive destination for new residents, the number of people moving to the city is always on the rise.
Although Texans are generally welcoming and generous, some Austinite communities aren't usually excited about transplants and new residents moving to the city.
In fact, locals have a habit of blaming new residents for problems like increased housing prices and high traffic, which can be annoying to some people.
Final Thoughts
This wraps it up for today's guide that shows some of the most prominent advantages and drawbacks of moving to the Lone Star State's Capital after retirement.
As you can see, Austin is a unique city that has its fair share of pros and cons. However, moving there after retirement is a decision that's solely based on your personal preferences and priorities. With that said, if you're originally from Austin and planning to retire there, things should be a lot less complicated, as you might not need as much time to break into the local community.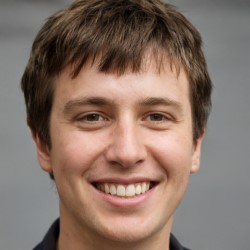 Jason Dempsey is the CEO and Co-Founder of Home City Living. After abandoning the corporate world in order to indulge his wanderlust, Jason founded Home City Living with his partner Rose to create the premier source of travel information and inside local knowledge on the web to help other would-be global explorers and seekers learn to spread their wings and fly.