Are you ready to move to Massachusetts's capital city? Sounds cool and all, but is Boston a good place to live, or does it only appear great in movies and TV shows?
Well, Boston has a high ranking on U.S. News & World Report's list of the 100 most desirable places to live in the U.S., so there's that!
Still, you'll want to know all the other pros and the few cons associated with a Boston lifestyle, which is what this article is all about.
Is Boston a Good Place to Live?
Here's all you need to understand about staying in the Celtics' hometown!
Pros of Living in Boston
Some of the coolest things about living here include:
1. It's Walkable As Well As Reliable Transportation-Wise
Boston isn't a big city, only extending over 46 square miles of land. This means that you can go anywhere in the city on foot without needing to take the subway, catch a cab, or own a car.
For a person who wants to save some cash, that just sounds perfect!
Even if you're the type to commute, you can rest assured that the city's subway system, which residents call the "T," rarely encounters delays or messy schedules.
Therefore, we can safely say that Boston has an awesome balance between a small town's walkability and a big city's reliable transportation system.
Read Also: Is Colorado Springs a Good Place to Live In?
2. It's a Sports Capital
Sports enthusiasts will definitely enjoy living in Boston for the wealth of sporting events and sports teams that call it home.
Let's face it, what's better than rooting for the Red Sox and being part of the rivalry with the Yankees? Or, you can mark your calendar with game dates for the Patriots, Celtics, or Bruins and have fun being in the center of the sports scene!
Even if you're not the wildest sports fan, the city's love of its teams can be contagious. You'll soon find yourself headed to the Gillette Stadium or Fenway Park to witness an unforgettable game.
Read Also: Is Jacksonville a Good Place to Live?
3. It Has a Lovely Weather Most of the Year
Yes, we've all heard about the freezing winters in Boston, but the city's springs, summers, and falls usually make up for it.
As soon as the snow melts, the city's residents all rush out to parks to enjoy the mild, warm weather that isn't too hot or humid. There's also a lovely broadcast of foliage and pretty flowers everywhere you go, from the Boston Common to the Public Garden.
4. It's Packed With Job Opportunities
Without a doubt, Boston is an industrial hotspot with its strong economy and many job fields.
Chances are you'll quickly find a job opportunity that suits you best after some quick search.
Some of the major industries that thrive in Boston include:
High education
Finance and insurance
Healthcare and pharmaceutical industries
Biotechnology
Better still, Boston is known for its high pay, the average being around $81,000 a year.
Read Also: Is Sacramento a Good Place to Live?
5. It Has Many Awesome Music Venues
If you're not wowed by the city's reputation as a sports fan's paradise, you might be thrilled that it's home to many music venues that tourists come from all over the U.S. to visit.
For example, you can see firsthand the charm of:
Orpheum Theater
Big Night Live
TD Garden
House of Blues
Leader Bank Pavilion
Cons of Living in Boston
Despite being a cozily-small yet lively city that's attractive for a lot of people to move to, Boston has some downsides that you must know about.
1. It Has a High Living Cost
There's no denying that, due to it being an industry hub, Boston's living costs ended up being higher than the national average.
Whether you're planning to buy a house or rent an apartment, expect to pay a hefty price, especially if it's in a nicer neighborhood.
This also applies to the costs of groceries, utilities, and transportation.
You can always share your rent with roommates, but things won't be so simple if you're moving to Boston as a family.
2. It's Famous for Its Harsh Winters
Boston is one of the coldest cities in the U.S., and you'll notice a significant drop in temperatures from November until March.
Sure, spring and fall will be mildly chilly, but winter is when things can get really intense.
During the winter, you can expect the temperatures to go below the freezing point. In addition, Boston is no stranger to high amounts of snowfall and blizzards, but people have learned to live with them.
5. It's Hard to Drive a Car And Park in
When it comes to driving a car in Boston, the experience isn't as seamless as it is in other cities.
There are plenty of one-way streets you'll have to go through to get to your destination, which can be frustrating sometimes!
Plus, parking can take you hours because off-street and street parking spaces are limited compared to the population of the city.
Another thing you should be aware of is that many drivers in Boston have the tendency to drive selfishly. So, you'll have to be extra careful when you go on the adventure of driving in Boston!
Best Suburbs to Live in Boston
Finally settled on living in Boston after learning all the pros and cons? Well, it's time to pick your neighborhood!
Brookline: An awesome choice for people who want top-notch schools, exciting nightlife, cultural diversity, and low crime rates
Wayland: May be the perfect place to raise a family with its top-tier schools, low crime rates, and reduced cost of living compared to most Boston suburbs
Lexington: A great option for young professionals looking for rewarding job opportunities as well as families with school-age children, thanks to its solid public school system
Conclusion
Generally, Boston is a great place to consider moving to with its reliable transportation, interesting sports scene, lively nightlife, and numerous job opportunities.
Still, nothing is perfect, and this also applies to Boston. Some of its drawbacks include its high living costs, freezing cold winters, and low car maneuverability. Time to weigh your options!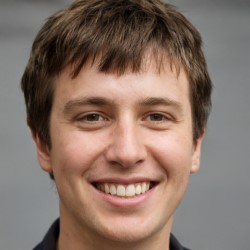 Jason Dempsey is the CEO and Co-Founder of Home City Living. After abandoning the corporate world in order to indulge his wanderlust, Jason founded Home City Living with his partner Rose to create the premier source of travel information and inside local knowledge on the web to help other would-be global explorers and seekers learn to spread their wings and fly.