Fort Myers is an excellent place to live if you are concerned about the cost of living, recreation, and quality of life. But, unfortunately, crime is a problem.
The crime index rating for this city is 20 out of an index of 100, with 100 being the safest. As one can see, an index of 20 is low, and the likelihood of one being a victim is 1 out of 39.
Is Fort Myers a Good Place to Live?
Unfortunately, the crime rate is high in fort Myers.The average annual violent crime rate is 5.51 per 1,000 residents. Property crime is 20.08 for every 1,000 residents.
On the bright side, it is still one of the most affordable and ideal places on the Gulf Coast. There are many opportunities to live a decent life, work, and also enjoy recreational and entertaining activities.
Pros of Living in Fort Myers
1. Excellent Weather
Florida is one of the best places to retire because of its weather. One can expect sunny weather for nine months each year, with occasional rains.
The winter in Fort Myers is forgiving—one will not freeze. The temperatures during winter are mild, and the summer humidity is not that bad.
Because of this climate, Fort Myers is an excellent place for active people who love the outdoors. One can choose a healthy lifestyle, and the weather will not get in the way.
Related Article: Is Sarasota Florida a Good Place to Live?
2. Beaches and Outdoor Activities
Fort Myers is a stunning beach. As such, there are also many outdoor activities that one can enjoy. Below are a few examples:
Fishing
Boating
Kayaking
Swimming
Paddleboarding
Fort Myers also has golf courses, and those who love the game will never get disappointed. If one gets tired of the golf courses in Fort Myers, one can always explore other golf courses in the state.
Related Article: Washington DC can be a Good Place to Live
3. Affordable Cost of Living
The entire state offers an affordable cost of living. The cost-of-living index in Fort Myers, however, is 6% lesser than the state, making it an ideal place as far as finances are concerned.
The thing is that beach properties are also going up. Because of this, the city may one day become an expensive place to live.
Currently, Fort Myers still offers home prices that are 8% lower than the national average. In addition, there are many types of houses that one can choose from, especially in the suburbs.
Related Article: Is Philadelphia a Good Place to Live?
4. Low Taxes
There is no income tax in Florida, and one cannot really ask for more than that. People who work here get to keep what they earn.
Of course, the government has to charge taxes in some other means. As such, there are property taxes. Despite this, the property tax in Fort Myers and the entire state of Florida is reasonable.
One person also can apply for homestead exemption. It is a tax exemption for people whose house in Fort Myers is their main residence.
Related Article: Is Pittsburgh a Good Place to Live?
Cons of Living in Fort Myers
1. Dense Population
Fort Myers is a densely populated area. It feels like all people want to move here. As the days go by, one can observe that the city is becoming congested.
This population density is brought about by the low cost of living. Since it is an affordable city, one can expect that people will migrate here.
Today, Fort Myers is one of the fastest-growing cities in the country, and it may not take long before it becomes too populated that one cannot enjoy the city anymore.
Related Article: Is San Diego a Good Place to Live?
2. Traffic and Public Transportation
One needs a car to go around the city. The city is not an industrial center, but rather a place for tourists and visitors. As such, there are few public transportation options.
One option is the Lee Tran, a bus transit service. However, it is not reliable. One can move around better with a car.
Then, there is the issue of heavy traffic jams. The main cause of traffic here is tourism. There are so many tourists that they cause traffic congestion.
3. Crime Rate
The crime rate in Fort Myers is bad. The violent crime rate index is 43.8 against the US average of 22.7, while the property crime rate is 43.9 against a US average of 35.4.
Overall, the crime rate index in Fort Myers is higher than the state average and the country average.
The good news is that there has been a significant downtrend in the crime rate index in the violent crime rate in the city in the last five years, which means that the city is changing.
Most of the time, high crime rates come from poverty. With Fort Myers now having a booming economy, there are jobs for many people.
Best Suburbs to Live in Fort Myers
San Carlos Parkis known for its small population and laid-back vibe; the suburb is only 26 minutes away from the city and offers affordable housing.
Fort Myers Beach – although the houses here are expensive, it is one of the safest suburbs in Fort Myers. There are also many restaurants and activities here. 
Iona – this place is ideal for retirees as it is safer than 65% of the cities in Florida. It is also an excellent suburb for families.
Estero has an excellent scenic view where one can enjoy historical sites like the Mound Key. In addition, the Estero River is a sight to behold and is perfect for water sports enthusiasts. 
Sanibelis an excellent barrier island with high-class homes; it is an affluent suburb where one can enjoy bird watching.
Conclusion
Fort Myers, overall, is not a good place to live because of the high crime rate. However, if that is not a worry, then one can seriously consider living here because it offers affordable housing, excellent weather, and access to many beaches. Another thing that one can consider is the growing economy. There is employment available in the city, plus many opportunities to advance once educational attainment.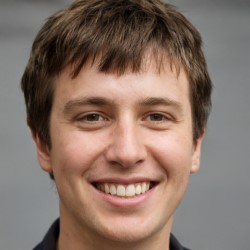 Jason Dempsey is the CEO and Co-Founder of Home City Living. After abandoning the corporate world in order to indulge his wanderlust, Jason founded Home City Living with his partner Rose to create the premier source of travel information and inside local knowledge on the web to help other would-be global explorers and seekers learn to spread their wings and fly.