Going on an adventure to River City can be incredibly interesting. There's plenty for you to see and explore.
Before heading out on your journey, you may want to list places to visit. This leads you to ask, what is Jacksonville known for? If that's the case, you've come to the right place.
Let's take a look at some of the best attractions in the City on the Move.
What is Jacksonville Known For?
1. Jacksonville Beach
No vacation is complete without a trip to the beach. If you share the sentiment, then this destination should be on top of your list.
You can enjoy a relaxing afternoon on the golden sand while looking out at the crystal water. It's also an excellent place to fish. There's a 625-foot fishing pier that ensures you always find a spot to cast your rail.
Then, after a long day of catching fish, you can jump into the calm water to cool off. Not only can you swim in these clear waters, but it's also the perfect place for surfing.
Read Also: What Is Knoxville Known For?
2. Johns River
If you prefer a swimming experience with less sand, you can make your way to St. Johns River. This beautiful location is ideal for a trip with your friends and family.
The river has many attractions to draw visitors in. For starters, you can swim, fish, and even scuba dive. Still, those aren't the most exciting activities you can do there.
Most people that visit the river go for the kayaking journey. It's a trip that goes all around the city, taking different routes. Each path offers new and amazing sights to enjoy.
Read Also: 15 Famous Things Salt Lake is City Known For
3. The Friendship Fountain
The beach and the river aren't the only spots with a water display. This gorgeous installation offers its own water show.
In the 1960s, the St. Johns River Park unveiled the Friendship Fountain. At the time, it was the largest and tallest water feature in the world. While it may not hold the record anymore, it's still one of the landmarks of the area. The main attraction of the structure is the water show.
Many jets push out water at varying speeds to create a dance. You can visit the fountain with your friends and watch the dazzling display.
4. Cummer Museum of Arts & Gardens
When in the mood for a refined afternoon, you can visit the Cummer Museum of Arts & Gardens.
This destination houses over 5,000 exquisite works of art, each one a masterpiece. Some date as far back as thousands of years. It can take a whole afternoon to take in the beauty of all the artwork.
Then, once you're done browsing, you can move on to the stunning riverside gardens. Throughout the grounds, you'll find plenty of installations to keep you entertained. This includes fountains, small pools, and, of course, hundreds of plants.
5. Museum of Science and History
Continuing our museum tour, we arrive at the Museum of Science and History. This one isn't like all the rest.
In this museum, you'll find more than one intriguing exhibit. These collections range from historical artifacts to technological advances. So, it can give you a glimpse into both the past and the future.
Yet, if you prefer a more interactive experience, you're in luck. The museum hosts animal events and planetarium shows throughout the year. This means it's a great place for adults and children alike.
6. Karpeles Manuscript Library Museum
One of only 11 of its kind around the world, this museum is a wonder to behold. The Karpeles museums house one of the largest collections of historical works.
This collection consists of manuscripts, documents, and books from all over the world. Walking into the building feels like traveling through time. You're surrounded by hundreds of volumes of weathered books.
You can take a tour through the words and transport to the past. That makes this museum the ultimate destination for any bibliophile.
7. Museum of Contemporary Art
The last stop on our museum tour is the Museum of Contemporary Art. MOCA is a key cultural hub in Jacksonville.
This museum started out as a historic building downtown. Then, with a few tweaks and renovations, it's now a modern space.
On display, you'll find many paintings, photographs, prints, and even sculptures. So no matter what medium you prefer, you should find something you like. The exhibits focus on present-day art and are ideal spaces for artists to show off their work.
8. Ritz Theater
You can't visit Jacksonville without stopping by the Ritz theater. This landmark has been a major attraction since 1929.
The Ritz Theater made its mark by showcasing African-American talents. It was a safe space for many in the community to come together and create.
After the renovations, the theater gained more popularity. You can catch all sorts of concerts and plays throughout the year. If you're lucky, you may even get to see a comedy special or a jazz production.
9. TIAA Bank Field
If you're a huge sports fan, TIAA Bank Field should be on your list of places to visit. This football stadium is what the Jacksonville Jaguars call home.
The giant venue can seat thousands of people while they watch a game in anticipation. Still, football matches aren't the only activity on the field.
TIAA Bank Field also hosts concerts and other performances. If you plan to stop by, make sure you check the stadium schedule first.
10. Huguenot Memorial Park
Finally, the last stop on our list is Huguenot Memorial Park. This patch of greenery is an amazing place for any avid birdwatcher.
Huguenot sits on the border of St. Johns River and the Atlantic Ocean. The one-of-a-kind location attracts all sorts of wildlife to the park.
There, you can reconnect with nature and watch the sunset over two massive bodies of water.
Wrapping Up
What is Jacksonville known for? The main attractions of the city are the amazing beach and St. Johns River. Both locations are an excellent choice for a family getaway.
Still, if you prefer a more low-key adventure, there's plenty for you to do. You can visit one of the many museums Jacksonville has to offer.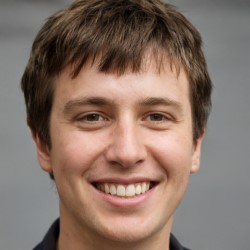 Jason Dempsey is the CEO and Co-Founder of Home City Living. After abandoning the corporate world in order to indulge his wanderlust, Jason founded Home City Living with his partner Rose to create the premier source of travel information and inside local knowledge on the web to help other would-be global explorers and seekers learn to spread their wings and fly.