Kansas City is a good place to live. It is in the top 50 cities in the United States and ranked as a good place to live.
The unemployment rate in the city is low, which means finding a job in Kansas City is usually easier than in other cities in the United States.
Kansas City also offers affordable housing, excellent academic institutions, and several recreational events. The city is also thriving with rich culture.
Is Kansas City a Good Place to Live?
In Kansas City, one can find jobs in the leisure and hospitality industries. There is also a decent number of jobs in the food sector. Overall, Kansas City also offers a cost of living that is lower than the national average.
Pros of Living in Kansas City
1. The Great Outdoors
Kansas City offers a lot of parks. To people who enjoy nature and peace, the city has what it takes to achieve serenity.
From downtown to the suburbs, one can always find a place to ride a bike, jog, and do other things. It is perfect for a family.
The city is also an ideal place to witness amazing sunsets. The Kansas City sunset is different as it has various hues. The scene is breathtaking, and no photographer in his right mind would want to miss it. 
Related Article: Is Sarasota Florida a Good Place to Live?
2. Hospitality and Family-Friendly Vibe
Kansas City has a midwestern vibe—the people are hospitable, and one will not have difficulties making friends. People smile all the time.
It is not unusual to find people from various blocks celebrating during the holidays. There are grill-outs, and people are casual.
The city is family-friendly; one can raise kids here the rural way, even if it is an urbanized place. There are numerous activities that children can enjoy, such as:
Summer camps
Movie series
Outdoor activities
Games and festivities
Related Article: Washington DC can be a Good Place to Live
3. Affordable Lifestyle
Based on an index, the rating of Kansas City is 86.2. This rating scale is limited to 100, with 100 being equal to the national average.
Below are some of the most important factors to consider and their index rating:
Grocery – 96.8
Health – 94.5
Housing – 63.3
As one can observe, almost all of these are below 100, which means that they are all lower than the national average.
Perhaps the biggest bane of the residents is the cost f utilities. In Kansas City, the utility index is 101.4, higher than the national average. Transportation is also not a problem, as its index is 88.7.
Related Article: Is Philadelphia a Good Place to Live?
4. Job Market
Kansas City is part of the Metropolitan Statistical Area, which is a bistate area comprised of nine counties. Because of this, the central business district has a lot of jobs to offer.
The Kansas City region itself accounts for roughly 20% of all the jobs in the state. Below are some of the biggest industries in the city:
Health Care
Social Assistance
Retail
There are also huge companies invested in the city. Some examples of these are Ford and Walmart. As far as salaries go, the average annual wage is competitive. Studies indicate that people here typically double their wage after ten years.
Related Article: Is Pittsburgh a Good Place to Live?
Cons of Living in Kansas City
1. High  Crime Rate
Kansas City has a high crime rate, but it is not as dangerous as Chicago or New York. The average crime rate here is 1,596 violent crimes for every 100,000 people. Rape is also a problem (82 for every 100,000 people).
Assault is the biggest crime here, which is at 2,153 per 100,000 people. The overall rate of crime is 417% higher than the national average, which can be pretty scary if one thinks about it. Every individual in Kansas City has a 1:63 chance of being a victim.
Related Article: Is San Diego a Good Place to Live?
2. High Taxes
Despite the good salaries and low cost of living, one may be disgruntled because the taxes in the city are also high.
The city ranks in 14th place with the highest tax rates. For the first $15,000 that one earns, the state will take 2.7%. Then, there is the 4.6% tax yet again. Married people do not get a tax break or exemption. Then, one has to pay sales tax in Kansas City.
As always, the government uses the tax money to maintain schools and parks. The government also uses the collected funds to build roads and ensure the safety of its citizens.
3. Poor Public Transportation
People need a car in Kansas City to get around. In the metropolitan area, one has a lot of options to travel. But then, the suburbs do not offer as much.
There is no public transport outside the city. If one decides to rent or buy a property in the suburbs, the only means to travel is by car. There are no trains or buses.
The only alternative is Uber or Lyft. It is good news to some, but then one has to wait for a ride during rush hours when everyone without a car wants to go home, too.
Best Suburbs to Live in Kansas City
Merriam – this suburb has a small population and low crime rate; it also offers excellent schools.
Olathe – is excellent for people who have children; the suburb has schools and parks where kids can enjoy themselves.
Lenexa – many events happen in this suburb, and one can expect a lot of community activities.
Shawnee – is only 22 minutes away from the city; the residents are big on events that matter, like environment-related activities.
Overland – is a big suburb with stellar schools and museums, gardens, and farmsteads.
Conclusion
Kansas City is a great place to live because a decent lifestyle is affordable; one does not have to struggle financially as there are also many jobs to choose from. The suburbs are close, and the city is an ideal place for people who are looking for a job and raising a family at the same time. There are tons of things to do in the city, and it offers a rich vibe of culture.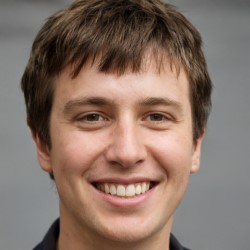 Jason Dempsey is the CEO and Co-Founder of Home City Living. After abandoning the corporate world in order to indulge his wanderlust, Jason founded Home City Living with his partner Rose to create the premier source of travel information and inside local knowledge on the web to help other would-be global explorers and seekers learn to spread their wings and fly.