New Orleans is a melting pot of cultures that has roots in African Latin and French origins. It is a good place to live for people who love culture and festivities.
However, the crime rate in New Orleans is higher than the national average. As such, there are some suburbs that are not ideal for people raising families.
If you move to one of the safer suburbs (several are listed at the end of this article), chances are you'll love New Orleans and all it has to offer.
Is New Orleans a Good Place to Live?
In my opinion, New Orleans is a good place for young people but not ideal for retirees and families with kids. The educational system's rating for the city is only a C grade. The district performance is 67.8, while the national average is 77.7.
Pros of Living in New Orleans
1. The Culture is One of a Kind
The city is home to a wide array of festivals. When one talks of New Orleans, the first thing that comes to mind is the Mardi Gras. Because of this festive and diverse culture, the city houses a lot of restaurants and cuisines from all over the world.
You can also look forward to the Carnival and the French Market Creole Tomato Festivals. In addition, there is an oyster festival, along with celebrations of bourbon and beer.
Related Article: Is New York City a Good Place to Live?
2. Slow Pace of Living
New Orleans is nothing like New York. In New York, people seem to be in a rush all day long. New Orleans offers a lifestyle that is laid back and slow.
People who are stressed in megacities will find this city relief and breathe fresh air. One can easily observe that people here move in a leisurely manner. People also tend to spend so much time in conversations—no rush!
Related Article: Is Pensacola Florida a Good Place to Live?
3. Affordable Cost of Living
Because of Hurricane Katrina, many people left the city. The houses here are now affordable. And when real estate prices are down, the cost of goods and services will naturally follow.
The cost of living index score for New Orleans is 101.6 out of a score of 100, with 100 representing the national average. It means that the cost of living is higher than the national average.
Despite this, the quality of lifestyle is vastly different—it is higher. Living in New Orleans is comparable to living in New York. However, New York has a cost-of-living index of 168.6. It only shows that one truly gets a bang for his buck in New Orleans.
Related Article: Portland is still a Good Place to Live
4. Friendly Atmosphere
Because of the festive mood, people also become friendly to one another. In New Orleans, it is not unusual to one day realize that people here seem to know everybody.
Once a person meets another person, the new acquaintance will certainly know someone that the new arrival already knows.
Related Article: San Francisco is still a Good Place to Live
Cons of Living in New Orleans
1. High Crime Rate
New Orleans is the murder capital of the country. The murder rate in the city is 36.8 per 100,000 people. This is a high number, as the next city, which is Baltimore, has a murder rate of 29.1.
Crime in New Orleans is now a crisis. Violent crime rose by 80% in 2021, particularly homicide. There are also many cases of carjacking, which is scary because it rose by 160% in the same period.
People are blaming the recent economic slowdowns for this. New Orleans has a dependency on tourism, so it's very susceptible to broader national and international economic issues.
2. Extreme Weather
New Orleans has a humid subtropical climate. It is susceptible to hurricanes. Summers here are long and hot—temperatures can hit 90 degrees Fahrenheit.
New Orleans is not a stranger to extreme weather. One of the worst in recent history was hurricane Katrina. This tropical cyclone killed about 1,800 people, and it now holds the title as the costliest disaster in the history of the country.
3. Economic Problem
The past ten years were friendly to New Orleans. It had a booming economy, and there were many job options. Today, some experts fear that the economy is close to its tipping point.
Although many people succeeded in the city, there are also many individuals who got left behind. Today, the city ranks as the third most unequal city as far as income equality is concerned.
There is an income gap problem here. Those who are at the bottom are barely getting by. There are more low-paying jobs here, and the rate is growing faster than high-paying jobs. Astounding as it may sound, the poverty rate in New Orleans is at a staggering 27%.
Best Suburbs to Live in New Orleans
Harahan – a suburb nested along the beautiful Mississippi River. The unemployment rate in the area is only 2.5%, and it is close to the city.
Elmwood – is a good place for families; there is a shopping center here and several restaurants where people can take their kids.
Metairie – a good place for people looking for amenities and recreational activities. This is a lakeside suburb, so one can go jogging along the lake.
Covington – idea for people looking for a laid-back environment. There are many things to do here, and there is also a shopping mall and a museum.
Gretna – has little traffic compared to other suburbs. This place also has a fast police response time, and it is only a few minutes away from downtown.
Conclusion
New Orleans is a colorful city. It is ideal for vacation and for young people. On the other hand, there are so many things that leave something to be desired. For one, the educational system has to improve. The crime rate is also high, and controlling it is a struggle. New Orleans may have a lot of jobs to offer, plus a low cost of living, but then one has to ask if becoming a victim is worth it.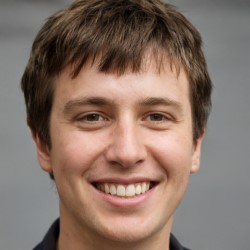 Jason Dempsey is the CEO and Co-Founder of Home City Living. After abandoning the corporate world in order to indulge his wanderlust, Jason founded Home City Living with his partner Rose to create the premier source of travel information and inside local knowledge on the web to help other would-be global explorers and seekers learn to spread their wings and fly.