Minneapolis is known for its skyscrapers, malls, shopping centers, museums, tasty food, and public parks.
But perhaps most of all, it's known for its lakes. In fact, it has the nickname "the city of lakes" because it has so many. The most famous of these are the three lakes called the chain of lakes that live just out of downtown and provide an amazing recreational area for residents.
What is Minneapolis Known For?
1. Jucy Lucy
It's challenging for any list about Minneapolis not to include the Jucy Lucy burgers. So we decided to make our article opener an appetite pleaser as well.
Jucy Lucy isn't a burger brand; it's a type of burger that most restaurants in Minneapolis are competing to perfect. On top of those are Matt's bar and 5-8 club.
So, what's so special about Jucy Lucy? This mouth-watering burger got a little creative with its cheese. Instead of using one or even double cheese slices, the patty itself is molded around the cheese.
The cheese melts when the patty is grilled but stays inside the burger. It only comes out when you bite into that thick, juicy patty. You should make short work of that burger at this point because the cheese can and will drip all over the place.
Related Article: 10 Famous Things Omaha is Known For
2. Cheese Curds
Maintaining the food theme, cheese curds follow right after Jucy Lucies.
Cheese curds are a lot more famous in Wisconsin state, and it's an official attractor for food lovers there. However, since the two states are pretty close, Minneapolis also adopted the cheese curds as an unofficial taste bud pleaser.
Despite the name, cheese curds aren't cheese; they're actually small, moist pieces of curdled milk. These curds can be eaten raw or, as most restaurants serve them, fried to golden perfection.
Oh, you also get to dip them in molten cheese sauce. Remember, cheese curds are appetizers, not the main course. Try to keep that in mind as you delete them from existence.
Related Article: 10 Famous Things Sacramento is Known For
3. The Mall of America
Over 520 different shops and entertainment hot spots have worked together to build the Mega Mall of America.
This is one of the few places in the United States where you can't simply 'window shop.' Instead, if you go to the Mall of America, some item or activity will catch your interest, and you'll end up paying some of that hard-earned money.
Do you think we're overstretching it? Inside the mall, you can find a video game center, a mini golf area, a rollercoaster, a bi-plane, and an aquarium!
The Mall of America is one of the most recommended places to visit if you stop by Minneapolis. Just be careful not to spend too much.
Related Article: 10 Famous Things Tampa is Known For
4. Minnehaha Regional Park
Time to take a break from energy-consuming activities and food. If you want to chill and enjoy some beautiful scenery, Minnehaha Regional Park is a good place to visit.
Located in the city's southeast, over 800,000 people visit the Regional Park each year. Its Sea Salt Eatery, pergola garden, and 53-foot high waterfall are definitely worth your time.
If you want to swap the busy metropolitan life of Minneapolis with some green, Minnehaha Regional Park is where you should be.
5. Minneapolis Institute of Art
Minneapolis Institute of Art or 'Mia' has a beautiful collection of art pieces that date back throughout history. You can view some ageless paintings, photographs, drawings, and sculptures from different cultures that date back over 5000 years!
The best thing about Minneapolis Institute of Art is that admission is always free. So whether you have a family, a group of friends, or are visiting solo, the institute of art is one of Minneapolis's hot spots.
6. Weisman Art Museum
We continue our exhibition-themed attractions with the Weisman Art Museum. This fascinating piece of architecture lies on the campus of the University of Minnesota.
Designed by Frank Gehry, the first thought that might jump to your mind when you see that museum is: It's oddly fascinating.
The four-story building is a mesmerizing blend of seemingly haphazard but well-placed compartments. From a distance, you may think that some construction workers have played around with some lego blocks and created a building.
The museum does look like it's defying the laws of gravity but what's inside makes it even more interesting. The museum focuses mainly on American Modernism. However, there are collections of traditional Korean furniture and ancient pottery.
7. Minneapolis Sculpture Garden
Minneapolis Sculpture Garden is a beautiful 19-acre green space where you can enjoy nature's beauty alongside fancy sculptures of the Walker Art Center.
Various sculptures are there for you to see, but what sets the garden apart is Oldenburg's Spoonbridge and Cherry sculpture.
The sculpture is exactly as it sounds. A large, white spoon over a small pond with a cherry on its tip. Simply gorgeous.
8. The Skyscrapers
Unlike the stereotypical thought of Skyscrapers existing everywhere in America, these marvelous buildings are only limited to large, metropolitan cities.
Luckily, Minneapolis is such a city. Towering skyscrapers mixed with water, land bridges, and nightlights create a fantastic view. People who love city photography will enjoy taking photos in most areas of Minneapolis.
9. The Skyway System
When most of your city consists of large buildings, small details like going to grab something from a nearby building suddenly become a much bigger detail.
The Minneapolis Skyway System features over 11 miles of bridges that connect between buildings. The purpose is to quickly connect buildings where pedestrians are more likely to cycle between.
You'll frequently see these bridges as you walk or drive around Minneapolis, and it quickly becomes the city's trademark.
10. The Lakes
We can't talk about the City of Lakes without mentioning its beautiful and widespread lakes.
Minneapolis has around 22 lakes, each with its own scenery, personality, and activities. The most popular lakes in Minneapolis are the 5 lakes that form what's known as the Chain of Lakes.
Those lakes are:
BdeMaka Ska
Cedar Lake
Brownie Lake 
Lake of the Isles
Lake Harriet
Conclusion
So, What's What Is Minneapolis Known For? It's more like what's Minneapolis not known for. Metropolis…check, good food…check, art and museums…check, and the list goes on. Minneapolis is a beautiful city that, although extremely fast-paced in the morning, can make for a fantastic activity playground at night. From beautiful scenes to green parks to shopping malls, the city is simply full of life!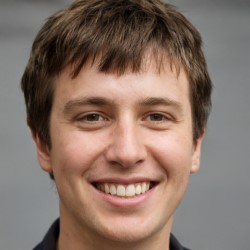 Jason Dempsey is the CEO and Co-Founder of Home City Living. After abandoning the corporate world in order to indulge his wanderlust, Jason founded Home City Living with his partner Rose to create the premier source of travel information and inside local knowledge on the web to help other would-be global explorers and seekers learn to spread their wings and fly.