Many people absolutely love New York and couldn't imagine living anywhere else. It's the most bustling city in the world.
But New York is also an expensive city.It is overcrowded and a little dirty. So, this question is divisive and super subjective.
New York is touted as one of the best cities in America. It is true from the perspective of finding work, shopping, and living in a huge metropolis. But then, living in New York City is really far from ideal.
Is New York City a Good Place to Live?
Many people grow up dreaming of moving to New York City. The bright lights and ample opportunities attract aspirational youths.
But New York City also has its downsides. It's a cutthroat, impersonal, and dirty city. Even locals would agree with this. But locals love even the rough edges of the city.
You'll just have to move there and see if you fall in love with the city that never sleeps!
Pros of Living in New York City
1. Lots of Employment Opportunities
New York is a land of opportunities as it supports many kinds of industries. While it is popular for its financial industry, the city is actually a good place to go looking for work.
Here are some of the industries that you can explore:
Financial services– stocks, insurance, and banking
Healthcare – there are many clinics and hospitals in the city
Technical and professional – these are jobs for lawyers, counselors, mechanics, marketers, etc.
Retail – many people open restaurants in the city, along with food trucks, stores, and many other types of merchandise.
You can also explore manufacturing, food processing, education, and many more.
Related Article: Is New Orleans a Good Place to Live?
2. Culture and entertainment
New York is a diverse city. It is a place for partying and eating. Those who do not sleep at night can find so many things to do here. Friday night is the best, as it is the time when people leave work and party it out.
There are also museums in the city and other places where you can relax and enjoy. Some examples of what people do here are bowling, skiing in the winter, sunbathing in Central Park, playing ice hockey, and watching live shows like Broadway musicals.
Related Article: Is Pensacola Florida a Good Place to Live?
3. Education
New York has a positive reputation when it comes to schools. The city has some of the best public schools and universities not just in the US, but in the world.
Here are some of the best academic institutions:
Pratt Institute
Pace University
Baruch College
Fordham University
Hunter College
The New School
Barnard College
Some schools are also renown for their specialization. For example, NYU is popular for journalism. Then, those who want to learn about fashion can attend the Fashion Institute of Technology.
Related Article: Portland is still a Good Place to Live
4. Public Transportation
Kudos to New York. Knowing that the traffic is the worst, the government did something about it. People who come to New York will be delighted to know that they can take the subway to travel quickly.
Compared to other top cities in the country, New York has a highly efficient and reliable public transportation system.
As such, you do not really need a car to get around unless if you want privacy. Living in New York means a person who is willing to pay for transportation will not have to spend money on gas, parking, and car maintenance. Sure beats the traffic too.
Related Article: San Francisco is still a Good Place to Live
Cons of Living in New York City
1. Traffic and Noise
The traffic in New York City is the worst. You could say that the traffic crawls, but then this is rather a complement. Traffic here does not crawl—a baby can crawl faster than cars, literally.
New York City gets the first honor for the worst traffic in the entire country. The congestion is so bad that even actors like Jake Gyllenhaal take the subway to travel to wherever they are going.
On average, drivers lose 102 hours of their lives in traffic every year. This number of hours translates to about $1,500 in lost income for sitting in a car in heavy traffic.
All these cars on the roads result in yelling and honking, and the noise can be unbearable to some people.
2. Cost of Living
New York City is the most expensive city in the country. Sure, you can buy a pizza slice for a buck, but then the overall cost of living is 154% higher than the national average.
Even if the city offers higher than minimum wage salaries, you will still find it hard to break even after expenses and taxes.
The cost of houses in the five boroughs of New York is also staggering. Groceries and transportation are the same—they are expensive.
3. High Crime Rate
Rampant crime is derailing the progress of New York City. There is a sharp increase in the city's crime rate year after year.
Most of the crimes are:
Grand larceny
Burglary
Robbery
New York has dealt with this problem for a long time – in the 1990s, there was a huge spike, which settled in the decades since. Nevertheless, it's a big city, so it'll always face these problems unfortunately.
Best Suburbs to Live in New York City
Katonah – this suburb offers a village experience where you can get to know a lot of people; it has a small population, but there are bars, groceries, and many things to do.
Carmel – is a good place where you can find waterfront properties; the coastal community is huge, yet there are many outdoor activities for everyone.
Great Neck – ideal for families that have children; the Great Neck Union Free School District provides a high quality of education. 
Valley Stream – is an excellent place for people looking for diversity.
North Salem – this suburb is great for people who are looking for a rural type of lifestyle. It is an equestrian town where you can find many stables.
Conclusion
New York City is a good place to live for a single young person. It is also a good place to live for people with a lot of money. For the average joe, there are many other cities where you can find a decent job without paying an arm and a leg to survive.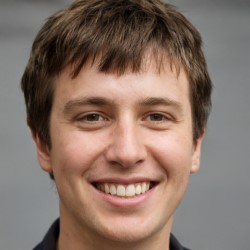 Jason Dempsey is the CEO and Co-Founder of Home City Living. After abandoning the corporate world in order to indulge his wanderlust, Jason founded Home City Living with his partner Rose to create the premier source of travel information and inside local knowledge on the web to help other would-be global explorers and seekers learn to spread their wings and fly.