Yes, Cincinnati is a good place to live, and it was ranked as the best place to live in the state. It is also number 41 among the country's top 50 places to live.
The ranking comes from the fact that Cincinnati offers a high quality of life and a good job market. People who move here can find work and also enjoy a decent lifestyle without serious financial struggles.
Is Cincinnati a Good Place to Live?
Cincinnati is a good place to live because it has high-quality schools, be it private or public. There are also Montessori schools here.
The city also has museums, such as the Cincinnati Art Museum and Cincinnati Museum Center, which makes it a place of culture and history. There are also many restaurants and bars here, giving adults an avenue to balance work and play. 
Pros of Living in Cincinnati
1. Booming Job Market
The economy is a fundamental factor that one has to consider before moving into a city. Cincinnati has a booming job market, thanks to big companies that decided to move here. The estimate is that there will be a 6.2% increase in jobs by 2028.
Here are some companies that have offices in the city:
Macy's
Proctor and Gamble
Western and Southern Financial Group
Fifth Third Bank
Kroger
There are two major hospitals in the city, giving way to people in the field of medicine. Because of these two healthcare facilities, many businesses relate to the healthcare industry.
Related Article: Is Tucson a Good Place to Live?
2. Low Cost of Living
A low cost of living is the most practical reason for someone or a family to move to Cincinnati. The city is the 10th most affordable city in the entire country.
Based on data, the cost-of-living index is 8% lower than the national average. Houses are affordable, except for select suburbs where only the rich and affluent live.
The best thing about Cincinnati is that healthcare costs are 5% lower than in other major cities like Chicago. Shockingly, housing costs are 50% lower than in other cities.
Related Article: Is Wyoming a Good Place to Live?
3. Excellent Education
The city has many public and private schools. What makes it an excellent place as far as education is concerned is the academic support for colleges.
There are over 20 post-secondary educational institutions in the city. One of the best here is the Cincinnati College of Mortuary Science. The price of education is also reasonable, and students are not likely to bury themselves in college debt.
In addition, there are libraries in the city that have a 5-star library rating. The libraries are also busy, with an average of 20 million book checkouts annually.
4. Parks and Entertainment
There are old parks in the city that one must see. One good example is the 94-acre Alms Park and 224-acre Ault Park.
People who love nature can enjoy walking, biking, or taking their kids to the playgrounds. There is also a public golf course in the city.
One can enjoy zoos, educational spots, nature preserves, and other family-friendly entertainment institutions for entertainment.
Cons of Living in Cincinnati
1. Pollution
The city is not exactly clean and green. However, it is consistently one of the bottom 10% of cities in the country with the worst pollution problem.
The issue is coal. There are 16 coal-burning power plants in Cincinnati. These coal power plants provide 80% of the entire state's electrical power.
There is also the issue of ragweed, which causes allergies. The Ohio River is also polluted, with 23 million pounds of chemicals dumped in its waters yearly.
2. Traffic
Surely, traffic is part of any city's problem. And the same goes for Cincinnati. Some areas in the city are really a massive headache when it comes to traffic.
For example, the Brent Spence Bridge is terribly congested. It was designed to carry 80,000 cars, but then it carries double that capacity each day.
The international airport is also a cause of concern. The roads to the Cincinnati/Northern Kentucky International Airport are severely jammed with cars.
3. Public Transportation
Public transportation is one of the problems in the city. In the entire country, Cincinnati only ranks number 37 in public transportation.
It is not that there is no public transportation here, but the routes are confusing. Many transfers are also required before a person can get to his destination. It is inconvenient and expensive.
Because of this, the residents prefer to use cars. And if they do, it opens up a new problem: heavy traffic, which can also contribute to the pollution problem.
Another issue is that many buses deviate from their routes. As a result, they do not go where they are supposed to go. On some occasions, the buses take too many turns and routes that passengers take a while to get to their destination. 
Best Suburbs to Live in Cincinnati
Madeira – known for its friendly neighborhood and schools. There are parks here where people can take their kids.
Wyoming –is a small neighborhood where one can find a friendly vibe. There are many areas ideal for walking.
Indian Hill –is an expensive neighborhood where one can find big houses that have huge backyards. It is a neighborhood that boasts of privacy.
Mariemont – is located only 15 minutes away from the city's downtown. The atmosphere here is laid back, but there are many outdoor activities one can enjoy.
Loveland – there are several schools and parks in the area, and the community is walkable, so one does not need a car to get around.
Conclusion
Cincinnati is an excellent place to live, but not all areas have an affordable cost of living. One must consider the prices of the house in the suburbs before deciding to move to the city.
Cincinnati is an ideal city for many people. It is great for parents and young professionals who want to build a career. It is also great for parents looking for quality schools. Lastly, retired individuals can buy a property in the suburbs to live a relaxed lifestyle.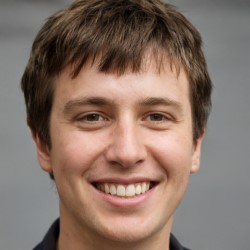 Jason Dempsey is the CEO and Co-Founder of Home City Living. After abandoning the corporate world in order to indulge his wanderlust, Jason founded Home City Living with his partner Rose to create the premier source of travel information and inside local knowledge on the web to help other would-be global explorers and seekers learn to spread their wings and fly.