Cleveland is generally considered not to be a great place to liveat the moment. It was once rated as the most miserable city to live because of the unemployment rate, crime rate, and corruption.
The city is on a population decline. Today residents of Cleveland are selling their properties to move to better areas. Over the past five years, about 71,000 people have moved out of the city.
Is Cleveland a Good Place to Live?
Cleveland has a high crime rate and corruption in the city. Northern Ohio, for one, saw a conviction of 309 public officials who got a conviction for crimes, which was only in the last ten years.
The common cases were bribery, fraud, and evading taxes. 
Pros of Living in Cleveland
1. Nice People
People in Cleveland take pride that they are hospitable. It is easy to make friends here, and there is always someone willing to give you a helping hand should you need it.
The thing is that one has to keep in mind that friendliness is relative. One cannot expect to always bother people and get what he wants. However, people in Cleveland are generally chatty, making a newcomer feel welcome and safe.
Related Article: Is Tucson a Good Place to Live?
2. Cultural Scene
One can find an endless chain of restaurants in the city. Cleveland is what people would call a food city. Cleveland once ranked 7th place as the best food city in the United States.
People who love eating out with friends will find Cleveland a haven. The city has almost all world cuisines. Cleveland also has a thriving beer scene, and one can find many local and international brews at any corner.
There are also many coffee shops in the city. In essence, Cleveland is ideal for people who want to taste what the world offers.
Related Article: Is Wyoming a Good Place to Live?
3. Cost of Living
The cost of living index in Cleveland is 72.6 out of a score of 100, with 100 meaning the national average. As such, one will not be financially struggling in Cleveland. In this index score, a lower score means it is more affordable.
Here are some more indexes as a reference:
Grocery – 93.5
Health – 93.5
Housing – 93.5
Utilities – 93.5
Almost everything in Cleveland is priced reasonably. The cheapest is housing. The only thing that is expensive in the city is luxury. But then, what luxury is not expensive?
4. Parks and Nature Scenery
People who love nature will have a wonderful time of serenity in Cleveland. Apart from the parks in the metro, there is the Cuyahoga Valley National Park.
Here are some activities that one can enjoy:
Hiking in trails
Watch the waterfalls
Bike
Swim on the beach
Do some kayaking, paddling, water skiing
There are plenty of outdoor and recreational activities in Cleveland. Although it comes at a cost, it will not cost an arm and a leg to have some fun in the city.
Cons of Living in Cleveland
1. Crime Rate
The crime rate in Cleveland is high, and it is higher than the national average. Its overall crime rate score is 7.5 out of 10, with 10 being the worst.
Every year, there are 421 violent crimes here for every 1,000 people. Property crimes have an average of 1,788 per year for every 100,000 people.
These crime rates are high, but the good news is that these crimes are dependent on the neighborhood. Like other cities, there are neighborhoods where most of the crime happens. Specifically in Cleveland, crimes often happen in impoverished areas.
2. Poor Job Market
The job market in Cleveland is bad, even if some people claim that the economy is thriving. The truth is that the unemployment rate in Cleveland is higher than the national average.
The industries where one can find jobs are health care and manufacturing. However, it is not like companies are popping up like mushrooms—unemployment is on the rise. People are also leaving, and big companies are not pouring investments.
One is best positioned to work from home and find a remote job if one wants to live in this city. If one finds a job, the only good news is that this job can surely afford that person a decent way to live.
3. Wintery Weather
Cleveland is a snowy place. The average snow in Cleveland is 62.5 inches per year. One has to be prepared to do a lot of shovelling. 
The cold season in the city can last for more than three months. The coldest is in January, when one must endure a temperature of 24 degrees.
Because of this, Cleveland is not an ideal place for people who come from the south. It is also not a good idea to move here if ones isthinking of retiring.
The thing with snow is that it is also a cause of destruction. Pipes can burst, damage roofs and landscapes, and also cause flooding. One needs mental dexterity to plough through all these problems if one wants to live in Cleveland.
Best Suburbs to Live in Cleveland
Broadview Heights – is only 30 minutes away from the city; it has excellent schools and low violence and property crimes.
Westlake –has a lot of parks, including the Bradley Woods Reservation. The schools are also excellent.
Solon – it offers a vibrant urban feel; it is one of the best suburbs, according to Bloomberg. The neighborhoods here are safe.
Beachwood – is a small suburb, but one can find all the amenities he needs around the place; there are malls and recreational areas.
PepperPike– there are new communities sprawling here; the place is beginning to see developments as people move in this area.
Conclusion
To some people, Cleveland is a good place to live, but only if that person is a young professional. Overall, it is not an ideal place for families or retirees. The crime rate is high, the corruption is high, and unemployment is rising. On the positive side, Cleveland offers an affordable cost of living. It is lower than the national average. In addition, some hospitals offer quality health care.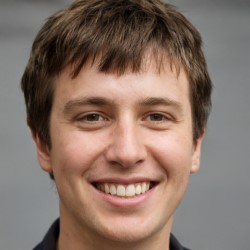 Jason Dempsey is the CEO and Co-Founder of Home City Living. After abandoning the corporate world in order to indulge his wanderlust, Jason founded Home City Living with his partner Rose to create the premier source of travel information and inside local knowledge on the web to help other would-be global explorers and seekers learn to spread their wings and fly.