Portland Oregon is still considered a great place to live on many metrics, despite also unfortunately suffering from recent issues with homelessness.
Despite its decreasing reputation, I continue to love Portland. It's an amazing and quirky place with its own very unique vibe. The trick, unfortunately, is choosing the right neighborhood – and I'll cover that later in this article.
Is Portland a Good Place to Live?
Most people who move to Portland are young professionals. For people in their 20s looking for an adventure, Portland is amazing. It's a fun, open-minded, and bustling city.
However, some families might not want to live there (or at least, you'll want to move to outer suburbs that are much more family-friendly).
Pros of Living in Portland
1. It's Aiming to be Green
A lot of effort is put into making it environment-friendly. There are 279 parks here, which pretty much tells how the people value their surroundings.
Oregon was also the first state in the country to introduce a thing called bottle deposits. The aim is to reduce bottles in landfills and recycle them. Containers that people deposit have a value of ten cents.
In addition, groceries in the city are not allowed to use plastic bags. You can only shop with paper bags or recyclable materials. Recycling and composting are highly valued in the city. Anybody who litters is frowned upon.
Unfortunately, some inner-city areas are getting very dirty due to the homeless population; but there are still some great suburbs with an amazing, green, and environmentally-friendlyfeel.
Related Article: Is Cleveland a Good Place to Live?
2. Many Job Opportunities
The economy of Portland has seen substantial growth in the past years. Future job growth is expected to grow more than 42%.
Because of the growing economy, many big-name companies are moving to the city to establish offices. Here are some examples:
Nike
Keen
Columbia
Adidas
Under Armour
Even tech and car companies like Daimler and Intel have offices here. Income and salaries in the city are also growing. It is higher than the US average by about 13%. It goes that a person's salary here may not have more buying power, but his time is certainly paid more.
Related Article: Is Fort Myers a Good Place to Live?
3. Friendly Outer Suburbs
Despite the unfortunately dangerous downtown, if you move a few miles out of the city, you come across an amazing friendly atmosphere.
Despite being friendly, the people here are reserved, which means they are quiet. It seems that many residents are comfortable with the type of friendship that they established many years ago.
Related Article: 4 Reasons Indianapolis is a Great Place to Live
4. No State Sales Tax
There are only five states that do not have a sales tax, and Oregon is one of them. You do not pay sales tax in Portland at all.
The average sales tax rate in the US is 7.3%. In Oregon, it is zero. The income tax in Oregon, however, is high. Its average sits at 9.0% (graduated according to income). The average for the US is only 4.6%.
So, while sales tax is not a problem, people who work have to pay income taxes. Those who operate a business also do.
Related Article: 4 Reasons Kansas City is a Great Place
Cons of Living in Portland
1. Many Homeless People
There is a growing problem of homelessness in the city, thanks to the rising cost of houses. In 2019, it took only one night for researchers to find more than 4,000 people living in shelters.
Homeless people also live in shelters or on the streets. Some live in their cars. In 2022, the number grew to 6,000. There is also a growing trend of people living in RVs.
People said that they had developed a relationship with businesspeople. The RV campers can stay in a business area, but they have to keep it clean and peaceful.
2. Lack of Sunshine
There is a serious lack of sunshine in Portland. The city is subject to seasonal changes and can experience long winter months.
Rain is also a common occurrence. As a result, people can have depressive moods, which, in the medical community, is called seasonal affective disorder (SAD).This kind of depression that people go through depends on the weather.
In its less severe form, this sadness is just the winter blues. People cannot get out, and as such, the long rain or winter can make them unhappy.
3. Houses are Expensive
Although the city offers an affordable cost of living, housing prices are insane. House prices skyrocketed in just a span of ten years.
The median price of a house in Portland has increased by 19% in less than a year. It is one of the reasons people prefer to live in RV camps or why some succumb to homelessness.
The main factor for the house price increase is the cost of building a new house. Old ones can be sold at moderate prices. But then, when a new house costs a lot, people who have old houses want to get the best price, too.
There is also a ban on building new structures in some locations, which reduces the supply of real estate where people can build.
Best Suburbs to Live in Portland
Hillsboro – This is a prime location for raising a family,which is 57% safer than other Portland neighborhoods.
Lake Oswego – This area is also known to be safe, and even safer than Hillsboro.It is a perfect spot for families. In addition, there are two top-notch schools here.
West Linn –This is a place that boasts an upper-middle-class lifestyle. However, the community has friendly residents, and people generally feel safe to jog and walk around to enjoy the beautiful view.
Sherwood – Here, you can enjoy scenic views. There are also exceptional schools like the Archer Glen Elementary School.
Happy Valley – This area used to be vast farming land, but it is developing rapidly. The suburbhas a low crime rate, making it perfect for raising children. 
Related Article: 4 Reasons Minneapolis is a Great Place
Conclusion
Portland continues to be a good place to live if you choose a good suburb. Unfortunately, the downtown area isn't great at the moment, but don't let this affect your impression of the outer neighborhoods which are still amazing. There are many scenic places here, and the city has more than 250 parks. It is a clean and green city. However, the rising cost of houses is causing homelessness for many people.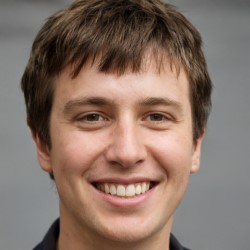 Jason Dempsey is the CEO and Co-Founder of Home City Living. After abandoning the corporate world in order to indulge his wanderlust, Jason founded Home City Living with his partner Rose to create the premier source of travel information and inside local knowledge on the web to help other would-be global explorers and seekers learn to spread their wings and fly.