San Diego is a great place to live for people seeking year-round sun, a laid-back lifestyle, and a family atmosphere.
It's the more relaxed and somewhat cheaper alternative to Los Angeles, its older brother to the north.
But, it's not without its detractors. As with most Californian cities, it is weighed down by high taxes and growing cost of living pressures.
Is San Diego a Good Place to Live?
San Diego is indeed a good place to live for those who prefer a relaxing life with beautiful, sunny weather. The city is also great if you intend to raise your children and ensure a good education.
The cultural diversity will give children an insight into different ethnicities. For example, many San Diego children grow up able to speak both English and Spanish. Restaurants and services also utilize both languages. Even the street signs are written in both English and Spanish.
Besides cultural diversity, San Diego is also a great place for those who seek employment or retirement. Job opportunities are abundant, and retirement beach condos and luxurious homes are available for those who can afford them.
The high cost of living is the one thing that can make people think twice before considering San Diego as the next step. We'll tell you more about this in a second.
Related Article: 4 Reasons Memphis a Good Place to Live
Pros of Living in San Diego
1. The Weather
Weather is arguably one of the best things about San Diego. It's often the first thing that visitors from other states notice.
San Diego averages 70°F most times of the year which is fairly acceptable by most people. It's sunny but not too hot or too cold.
Pair that with some of the best surfing beaches in the United States, and you get one of the finest cities for outdoor activities.
Keep in mind that even if you're not into surfing, the water temperature is often suitable for anyone to swim at any time of the year.
Related Article: Is Albuquerquea Good Place to Live?
2. Cultural Diversity
The city's name alone, San Diego, tells you how much it's inspired by Mexican culture. In fact, around 28% of the residents are Hispanic, while approximately 60% are natives.
Most of the guiding signs in San Diego are written in both English and Spanish. Additionally, most kids nowadays grow up easily understanding both languages. How much they get exposed to language daily plays a great role in that.
The culture doesn't only tick the language's box; you can find diversity in food, dresses, festivals, music, and art!
Related Article: Is Austin Texas a Good Place to Live?
3. Education
San Diego tops many other American cities regarding educating and raising your children. The schools of San Diego are among the best in the United States.
Universities are also among the best, especially when discussing San Diego State University, which is currently ranked #148 among national universities.
So, if you're a family person and are worried about your kids' educational future in San Diego, worry no more. The city has you covered.
Related Article: 4 Reasons Baltimore is a Good Place to Live
4. The City is Surprisingly Chill
Everyone wished to live in a massive metropolitan city at one point, where companies compete for supremacy, and living on top of those massive skyscrapers would make you feel like a king.
San Diego is the exact opposite of that. The constant sun, fine weather, beaches, and beautiful landscapes gave the city a calm vibe that has slowed down its speed considerably.
You'll still experience rush hours and busy roads, but you'll feel the general relaxing vibe of the residents.
In short, San Diego is what an industrial city would look like if slow down the race. The city simply isn't running.
Related Article: 4 Reasons Salt Lake City is a Good Place to Live
Cons of Living in San Diego
1. High Taxes and Cost of Living
Unfortunately, the slow, relaxed life comes at a high cost. San Diego is one of the most expensive cities in the United States regarding living costs.
California's high taxes, when mixed with local taxes, can yield a hefty combined tax rate that far exceeds to tax rates in comparably sized cities farther East.
However, if you're coming down from LA or San Francisco, you'll be happy to hear that San Diego is a little cheaper – so, it's all relative.
2. Underwhelming Public Transportation
If you don't have a car in San Diego, you won't be enjoying yourself very much.
San Diego's public transportation system isn't the best out there. Out of the city's 4000+ square miles of space, the transportation system only serves around 600 square miles.
That means you'll either have to walk or rely on taxis if you need to get somewhere outside the service areas.
Unfortunately, even if you do have a car, parking in San Diego is one of the most frustrating experiences. And when you finally end up finding a parking spot, you'll pay quite a bit for the meter.
That's why most residents rely on bikes and scooters. If you're moving to San Diego, it's best to do the same.
3. Homelessness
When you go to San Diego for the first time, you'll notice the large discrepancy between those who have and those who don't.
Because of the high taxes and cost of living, many people get swept by the overwhelming financial requirements and end up homeless.
Unfortunately, the percentage of those people is high in San Diego. In fact, the city is one of the highest in the United States regarding the homeless population.
It's difficult to pinpoint the origin or determine a solution to the homelessness problem. This phenomenon is present everywhere, but it's a little more obvious in San Diego.
Technically, this isn't a disadvantage of living in a city as it wouldn't turn you away from it. However, watching someone suffering is a thing that most people wouldn't prefer to see on a daily basis.
Best Suburbs to Live in San Diego
Carmel Valley – If you're looking to raise a family, Carmel Valley is one of the best options you have. Public schools have a good reputation, and most residents have a college degree or some high education. The suburb is also very clean, safe, and family-friendly.
Encinitas – If you're into swimming, fishing, or boating, you'll love Encinitas. The oceanfront city provides a good mix between beautiful sights and various activities. Art lovers will also enjoy living in Encinitas, especially with the annual events like Encinitas Arts Festival.
Del Mar – Del Mar is another beachside suburb that's full of luxury condos and beautiful homes. The prices may be high, but the view and the water activities make it worth it. Those who love water sightseeing will find Del Mar especially beautiful.
Coronado – Coronado town is famous for Hotel De Coronado, one of the national historic landmarks. Some say this hotel is the inspiration behind the Emerald City in the Wizard of Oz. Coronado is also known for its well-bound community and local support.
San Marcos – San Marcos deserved a spot on our list because it has one of the lowest crime rates in San Diego. Add to that; you get a variety of Mediterranean-style homes and summer concerts.
Final Words
So, is San Diego a good place to live? San Diego ticks most boxes for a place you enjoy working in, visiting, or bringing your family in. The good education, the manageable pace of life, and the beautiful scenery make San Diego a city to chase after. Just make sure you have a good financial plan before heading out there. It's quite expensive.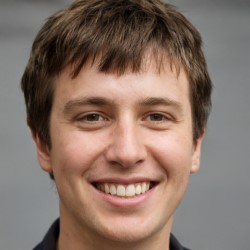 Jason Dempsey is the CEO and Co-Founder of Home City Living. After abandoning the corporate world in order to indulge his wanderlust, Jason founded Home City Living with his partner Rose to create the premier source of travel information and inside local knowledge on the web to help other would-be global explorers and seekers learn to spread their wings and fly.