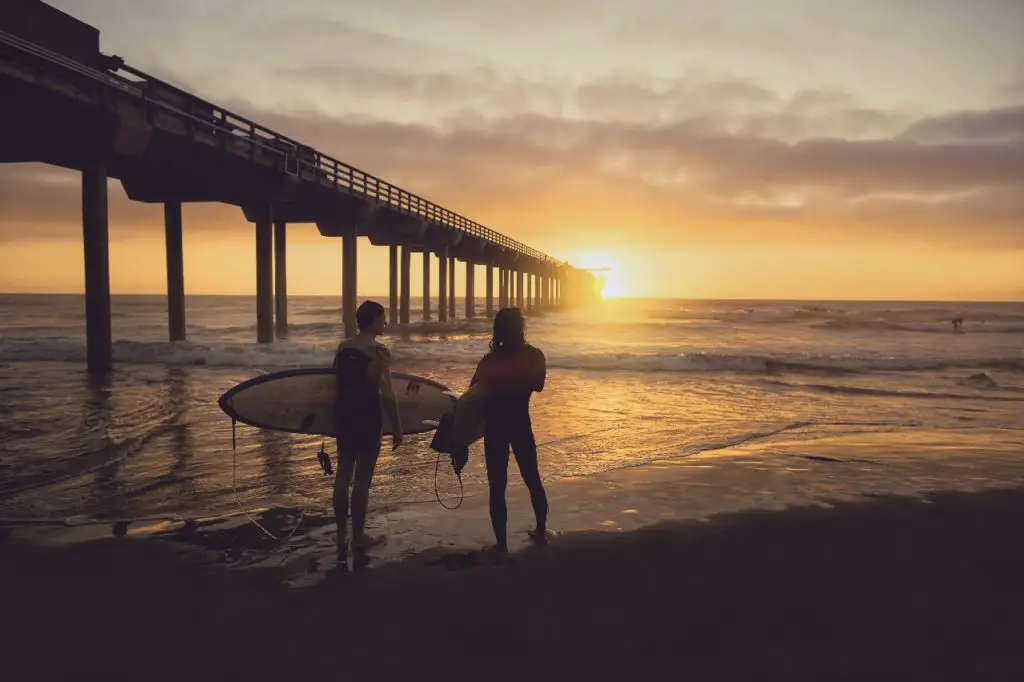 San Diego is one of Southern California's most popular destinations. There are plenty of pros of living in San Diego. People choose to move to San Diego because of the gorgeous beaches, famous attractions, and great year-round weather.
Despite the number of people moving there annually (and the number of tourists!), San Diego isn't on the affordable side. In fact, San Diego is the 21st most expensive city in North America. Here are the top 10 reasons San Diego is so expensive.
Why Is San Diego So Expensive?
San Diego might look like LA's quiet younger sibling, but this southern California beauty has many charms that warrant its exorbitant cost of living. Here, we'll explain why San Diego isn't cheap to visit or live in.
1. Real Estate Prices
Real estate is the biggest reason San Diego always lands on the "most expensive US cities to live in" lists.
Unfortunately, real estate is currently in a place of dormancy, where new developments are halted due to California's strict regulations and homeowners who won't sell their houses.
This causes the market to stagnate and the current prices to soar. When the supply is limited, and the demand is high, the asking prices for single-family homes and even apartments don't really have a ceiling.
As a result, real estate prices in San Diego are over 120% of the United States' average. Median home prices are around $900,000, while rent is over $2,500.
Despite that, there's still an influx of people moving to San Diego, so this probably won't stop anytime soon.
2. High Sales Tax
California has the highest sales tax of all the states. Add to that the county and city sales taxes, and you get a 7.75% sales tax in San Diego.
Sure, it's not as bad as Alameda or LA, which pass the 10% mark, but it's still pretty high.
The sales tax affects almost everything you purchase, from clothes to electronics, so it has a cumulative effect. It might seem like a small addition, but it adds up.
This can be especially difficult to get used to if you're visiting or moving from a state with no sales tax, like nearby Oregon, Delaware, New Hampshire, Montana, or Alaska.
3. Soaring Utility Prices
Speaking of monopoly, this seems to be the case with San Diego's utility companies. For example, the only San Diego electricity provider is SDG&E, and the electricity bills reflect that.
The average energy bill in San Diego is $200, while the average water bill is about $80. This is about 21% higher than the national average.
As for gas, it's currently at $5.75 a gallon, which is much higher than the $4.95 national average.
4. Constant Infrastructure Renovations
San Diego is known to be constantly changing and improving, with special attention given to infrastructure. However, that infrastructure is expensive!
In fact, the state's website has a Featured Projects page for its Capital Improvement Program. You can click on each project for a summary of the project scope, schedule, and budget.
Of course, the special attention to projects of this kind raises the living standards, but it also causes extra stress on the people living there. After all, these projects have to get their funding from somewhere, and it's usually taxpayer money.
One more caveat is that these projects don't always go to the lowest bidding contractor. This is mainly to avoid monopolies on construction projects for the county and also to encourage minority and women-led businesses.
5. High Cost of Consumer Goods
You've probably put two and two together and deduced how the cost of living in SD is higher than in other cities. After all, if rent, utilities, and the price of consumer goods are higher, then overall, it must cost more to live there.
This seems to be more true for areas closer to downtown, where the highrise buildings and busy streets are buzzing with activity.
For example, there are plenty of farmer markets in San Diego, but contrary to the common, they're not too affordable.
In the end, they're being subject to the same taxes and services as the people living in the city, which reflects in their high prices.
If you're planning on accepting a job offer that requires relocation to San Diego, make sure to factor in the rent and the higher cost of utilities and groceries. You don't want to ask for a too-low salary that won't cover your basic needs.
6. Strong Public Transit System
San Diego is known for its excellent public transportation that was created to combat California's eternal traffic problem.
The San Diego Metropolitan Transit System, known as the trolleys, connects the different parts of the city and offers economical prices for tourists and commuters moving around.
Of course, maintaining the system and ensuring it works seamlessly needs supervision from the city. So this results in taxes going up to accommodate new lines and more public transit options being offered to the public.
Despite that, choosing to go for public transit instead of owning a car is still a more financially sound decision, with gas prices soaring and the cost of auto insurance rising. It's also a more environmentally-conscious choice that reduces CO2 emissions.
7. Expensive College Tuition
If you're an out-of-state student planning to go to San Diego University, you should know that tuition fees are quite expensive. While an in-state student only pays $8,136, an out-of-state student pays over double that, at $20,016.
This is obviously a better choice for in-state students, who pay far less than the national average of $11,331.
However, pairing the tuition fees with the incredibly high cost of living in-state, it becomes clear that college tuition in SD is much higher than average. The total cost jumps to $30,240 for in-state students and $42,120 for out-of-state students, which can be prohibitive for many.
8. Expensive Tourist Traps
San Diego is known for the incredible tourist attractions—from the gorgeous beaches and the famous San Diego Zoo to Balboa Park and SeaWorld San Diego. These are world-class entertainment destinations that are fun for the whole family.
These tourist destinations are designed to make you want to spend your hard-earned cash. From admittance fees to gift shops to extra-everything packages, you might spend a lot more than you anticipated.
That's why it's important to budget yourself while on vacation, especially when you're in an expensive place like SD. Go for tourism bundles instead of single tickets and rent lodging away from the city center. You don't want to end up in a sticky situation maxing out your credit cards.
9. Wealthy Residents
This one might seem like an unrelated reason, but San Diego's rich-and-famous residents have a hand in how expensive it's getting. San Diego is home to Alicia Keys, Bill Gates, Deepak Chopra, Tony Hawk, Cameron Diaz, Jason Mraz, and Nick Cannon.
With the rising trend of celebrities valuing their privacy, a lot of them are making a move away from glamorous, noisy LA to the quiet, dreamy San Diego. Paired with their ability to spend as much as they want, you get this glamorization effect. You're basically battling millionaires for the same services and properties, which is an unfair fight.
These superstars don't just move into any old house; they design custom-made mansions that spread over acres of land. Of course, this ends up increasing property value around their homes, and the rest is history.
10. Temperate Climate
You've probably heard of the "sunshine tax" that people refer to when talking about San Diego, and boy, is it true! San Diego has the best of both worlds; a sunny summer that doesn't go far over the 80s and a relatively warm, pleasant winter that doesn't dip lower than the 50s.
Not to mention the relative scarcity of dreary, rainy, or stormy weather. Paired with the gorgeous landscapes where you can surf on the beach in the morning and snowboard on the mountains in the afternoon. It doesn't get much better than that!
Although California is a tough place for businesses, people keep flocking to San Diego because that's where they want to live and raise their kids. And you can't really argue with humans' natural tendency to seek pleasant weather, even if it costs them an arm and a leg to live near it.
Some people even report visiting once and not wanting to return to their home state. That's how beautiful it is in SD! So, this is one more reason living in SD is so expensive; its weather offers an excellent living quality.
Go Deeper
Conclusion
San Diego always lands in the top 10 most expensive US cities to live in, and rightfully so. Here, we compiled the top 10 reasons San Diego is so expensive. They all have to do with its geographical location, climate, and laws and regulations governing the city. That's aside from the celebrities calling it home and raising the living standards.
San Diego has a lot to offer for those coming in for vacation. Just beware of spending money where you don't get much value. And if you're relocating to SD, try to look for an apartment away from the city center, or maybe even move to the nearby Chula Vista or San Marcos.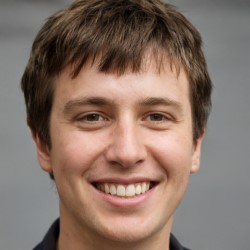 Jason Dempsey is the CEO and Co-Founder of Home City Living. After abandoning the corporate world in order to indulge his wanderlust, Jason founded Home City Living with his partner Rose to create the premier source of travel information and inside local knowledge on the web to help other would-be global explorers and seekers learn to spread their wings and fly.