If there's one thing salt lake city is known for, it's the amazing skiing at your doorstep. It has some of the best snow in the world.
But the city's also famous because it's the former home of the Winter Olympic Games and, of course, the religious center of Mormonism in the United States.
Below, we've compiled some of the most famous features of Salt Lake City.
What is Salt Lake City Known For?
1. Skiing and Snowboarding Mecca
There are few other cities in the world with such amazing skiing and snowboarding opportunities are their doorstep. Salt Lake City is home of some of the best powder skiing in the world.
The city has nicknames like The Greatest Snow On Earth and Ski City to reflect this.
And there are plenty of people who live there specifically for the amazing skiing and snowboarding opportunities.
In fact, snowboarding pioneers used Salt Lake City as one of the first homes of snowboarding in the 1980s. (Interestingly, in reaction, the resort of Alta banned snowboarding altogether!)
Read Also: What Is Jacksonville Known For?
2. Mormonism
Salt Lake City is the home of Mormonism worldwide. That's because it's the largest city in the state of Utah, which has the highest Mormon population in the world.
Mormon culture is visible throughout the city, from the enormous churches to the Mormon Tabernacle Choir.
The father of Mormonism, Brigham Young, lived right near Salt Lake City, where he fathered 57 children to 16 different wives!
Today, more than half the population of Utah are Mormons, and while they're less populous in Salt Lake City, this city is the undisputed home of Mormonism.
Read Also: What Is Knoxville Known For?
3. Salt Lake Tabernacle
The Salt Lake Tabernacle is renowned for its historical and unique architecture. It's a huge domed temple used to disseminate the faith of the church.
It was originally built as a meeting hall, but now it's also used for various religious events and even concerts.
You don't want to miss the famed Tabernacle Choir rehearsing in the temple on most Thursday nights. There are also organ recitals and Music & the Spoken Word performances during the summer.
Fortunately, they let tourists watch for free!
4. The 2002 Winter Olympic Games
Salt Lake City gained worldwide prominence in 2002 when it hosted the extremely successful Olympic games.
The games led to the construction of 14 new winter sports venues, a huge boom in employment, and the expansion of the University of Utah. It's widely believed to have been one of the best economic boosts the city has ever experience, which is still paying dividends to this day.
Furthermore, the games are credited with having increased winter sport tourism by 40% over the long-term, thanks to the new infrastructure and the city's increased popularity as a winter sports mecca.
5. The Temple Square
The most visited tourist destination in Salt Lake City is Temple Square. With many attractions, it's open every day and welcomes millions of visitors each year.
It has everything you might think of, including historical museums, beautiful gardens, awe-inspiring architecture, wholesome exhibitions, fun activities, expansive libraries, and even gourmet dining restaurants.
You should probably make an itinerary list, or you'll be torn about where to go and what to do first once you get there.
6. It's the Capital City of Utah
To those people who aren't either Mormon or winter sports fans, you might only know of Salt Lake City as the capital city of Utah.
Utah is a deeply conservative state and reliably elects Republicans to both the Governorship and for president of the United States (The last democratic governor left office in 1985).
Fittingly, the first governor of Utah was Brigham Young, the father of Mormonism.
Today, you can find the state house in Utah as well as the headquarters of most state public services. It's the seat of political power in the state.
7. Sugar House Park
Among Utah's parks, Sugar House Park is regarded as the "crown jewel" and is open every day. It takes pride in its big pond and lush green space.
Sugar House Park includes large sports grounds for volleyball, basketball, baseball, and soccer for those who want to do more than just take a pleasant stroll.
It also contains children's playgrounds, meeting pavilions, and even a hill for riding sleighs. The park road, which is kilometers long, is a well-liked location for walking, running, cycling, and skiing in the winter.
8. City Creek Center
The City Creek Center of Salt Lake City is located right across from Temple Square. It's also a must-see attraction, especially its fully tractable glass roof that opens and closes, which makes it different from other shopping centers in Utah.
Additionally, there are many available shops of both international and local brands in it. There are also a lot of restaurants and eateries in the food court.
Aside from these, some events, like the Summer Fitness Series, are regularly held in the center. If you have kids with you, there are also activities that they can enjoy, like fish feeding and play areas!
If you think that this is all, then you're mistaken. City Creek Center boasts an awesome fountain show with exciting fire elements after dusk. How cool is that?
9. Alta
If you're in Salt Lake City, you should definitely try skiing in Alta. There's this saying that goes around in skiers, "If you can ski in Alta, then you can ski anywhere."
Even if there are steep locations and challenging terrains in Alta, where pros ski, there are also areas for beginners where they can learn how to balance and turn.
So you see, it doesn't matter whether or not you're an expert, everyone can enjoy skiing!
10. Natural History Museum
The Natural History Museum of Utah exhibits many historical objects, artifacts, and dinosaur fossils. And it even has a view of the Salt Lake Valley.
Exploring the whole museum takes an average of two to three hours, but you can stay and keep admiring the displays for as long as the museum is open.
With all the amazing science and history around you, it's bound to be a spectacular tour you'll never forget.
11. Clark Planetarium
Another destination that's worth visiting in Salt Lake City is the famous Clark Planetarium of Utah.
It doubles as a museum that displays a lot of incredible visuals enjoyed by people of all ages. Naturally, this is the go-to place for those who love learning about space.
Clark Planetarium also has a monthly program designed for people with autism spectrum and sensory sensitivities.
12. Utah State Capitol
Salt Lake City isn't just all about parks and historical attractions. It also has a prominent landmark, the Utah State Capitol, which is the house of government of the state.
The building itself is a grand view because of its remarkable design. It has undergone a lot of careful renovations to preserve its historical significance while giving it a modern touch.
Besides that, outside the building is the perfect place to sit and watch people come and go while admiring the beautifully maintained lawns and gardens.
13. Red Butte Garden
The Red Butte Garden is the largest botanical garden in Utah and is the state arboretum. It also contains picturesque landscapes and an amphitheater.
It's open all year round. Walking very leisurely, you can spend at least four to five hours on average in the garden, or you can even spend a whole day in it.
The Red Butte Garden boasts acres of display gardens and miles of hiking trails. There are even outdoor concerts and music acts sometimes!
14. Its Beautiful Public Library
Are you someone who loves being surrounded by books while also enjoying a phenomenal view? If so, the Salt Lake City Public Library must be for you!
This place is considered one of the most beautiful libraries in the United States because of its unique crescent-shaped architecture.
It's six stories high, and it has a walkable wall, a rooftop terrace with panoramic views, and even an outdoor plaza.
You're able to enjoy a leisurely walk browsing for a book while taking in the view, and then find a quiet place to chill and read. What more can you ask for?
15. It's Remarkably Liberal
Despite Utah being an extremely conservative state overall (due to the Mormon influence), and it is reliably run by Republicans, many people are surprised to find that the Ski City itself tends to vote liberal.
This may be because the city attracts many people from around the nation for work opportunities, and because it's the home of the typically liberal university system. Large cities overall tend to be more liberal than rural areas. Nevertheless, the liberalism and diversity of Salt Lake City surprises most!
Conclusion
There are numerous things to enjoy in Salt Lake City. Some of its famous attractions are Temple Square, Sugar House Park, Clark Planetarium, and Salt Lake City Public Library. With all the attractions and activities that it has to offer, Salt Lake City is certainly one of the most worthwhile destinations to include in your travel list.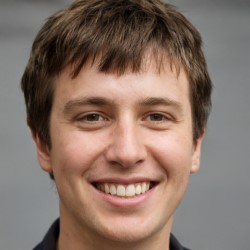 Jason Dempsey is the CEO and Co-Founder of Home City Living. After abandoning the corporate world in order to indulge his wanderlust, Jason founded Home City Living with his partner Rose to create the premier source of travel information and inside local knowledge on the web to help other would-be global explorers and seekers learn to spread their wings and fly.