Virginia beach is a great spot to retire. It's by the ocean, has great year-round weather, and has a relatively good cost of living.
The main downside is that it's full of tourists. Other downsides include the sound of the jets from the local airforce base and the occasional bad storm.
We'll explore all of these pros and cons of retiring in Virginia Beach below so you can make up your own mind!
Pros of Retiring in Virginia Beach
1. Beautiful Beaches Everywhere
Virginia Beach has one of the most stunning beaches in the United States. It has a mesmerizing coastline on the Atlantic Ocean, with a sandy beach along the Chesapeake Bay.
You'll have access to all those beautiful locations and beaches across the area.
Virginia Beach is also full of life and fun activities. You can sit back and relax while sipping on a delicious cocktail or snacking on some tasty food, or you can jump in the water and enjoy surfing!
There are tons of activities you can do. For instance, snorkeling, renting a bike, and playing volleyball on the beach. You'll undoubtedly find something fun to do everywhere you go.
Read Also: Retiring in Austin Texas
2. Tax-Friendly
Virginia is one of the best states when it comes to taxes. It offers a lot of tax exemptions and deductions for seniors. So, you can enjoy your pension without worrying that half of it will go to taxes.
That's mainly because most cities and counties in Virginia offer a break on property taxes. Additionally, Virginia doesn't tax any of your social security benefits.
As for income taxes, it's also incredibly reduced. This is done by subtracting a substantial amount of income, thus reducing the income tax.
For seniors 65 or older, a sum of $12,000 is subtracted. Otherwise, the amount subtracted depends on the income.
3. Healthcare System
It's always wise to check the healthcare system of your destination. Thankfully, Virginia has one of the better healthcare systems nationwide.
In fact, it's ranked ninth in terms of healthcare quality.
Additionally, Virginia has plenty of options when it comes to health insurance, and the great thing is that seniors aged 65 or older automatically qualify for full Medicaid.
Virginia Beach, in particular, contains one of the highest-ranking medical facilities in the nation. The Sentara Princess Anne hospital is ranked in the top 2% of hospitals in America!
4. Subtropical Weather
Imagine being on a year-long vacation. Well, that's what living in Virginia Beach is like!
Virginia enjoys beautiful subtropical weather that's hot during the summer but mild and crisp in the winter.
The skies are almost always clear in Virginia. Even in cold, snowy winters, the sky isn't cloudy for long!
5. Airports
Retiring to a faraway state can feel lonely. So, being able to easily visit your friends and family is crucial.
That's where Virginia stands out. There are a total of nine international airports in Virginia, with Norfolk international airport being only a 20-minute drive away from Virginia Beach.
So, even though you might be far from your family, they can still spend the holidays with you in beautiful Virginia Beach.
6. Various Activities
Most people think of retiring as the boring portion of your life, but it doesn't have to be that way, especially in Virginia Beach.
For starters, Chesapeake Bay features plenty of laid-back restaurants and attractions while overlooking a beautiful, calming beach. Additionally, Dam Neck has plenty of recreational golf courses.
There's also no shortage of hiking sites around Virginia Beach. If you're into culture and arts, you'll find plenty of that at the Little Theatre of Virginia Beach and the Virginia African American Cultural Center.
7. Affordable Housing
When it comes to housing, Virginia Beach is slightly on the affordable side.
Considering that it's on the East Coast, most of the housing prices are reasonable for this area.
Cons of Retiring in Virginia Beach
No place is without its flaws, and Virginia Beach is no exception. Though there are many tempting reasons to move to this calm city, there are also some drawbacks, including:
1. Tourists
Virginia Beach attracts a lot of tourists and out-of-towners all year long. Usually, you'll find that beaches are busy, but not crowded with people.
While it may not be considered a con, some people appreciate peacefulness and serenity away from all the tourist activities.
2. Traffic and Lack of Public Transportation
One of the main cons of retiring in Virginia Beach is that it has intense rush hours. The traffic can be frustrating to deal with, especially because rush hour lasts from 2 pm to 6 pm.
Moreover, public transportation won't help you get anywhere faster. The buses are slow, and there are areas around town where you won't find any buses at all.
3. Jet Noise
Virginia Beach is a military town. So, you'll be hearing loud jet noises around town almost every day.
However, the noise doesn't reach every part of the city. If you appreciate the quiet and peacefulness, you should make sure the property you're buying is in the less noisy part of town.
4. Risk of Hurricanes and Storms
While the weather in Virginia Beach is nice most of the year, there's a slightly increased risk of facing hurricanes and storms. However, most of the time, hurricanes end up changing their course.
In other words, you'll be getting hurricane warnings annually, but mostly you won't get affected by them. In any case, you should always follow all the safety precautions, as it's better to be safe than sorry.
Bottom Line
Virginia Beach is one of the best places you should consider for your retirement destination. It has a good balance between the big city and the small town feeling. So, you get the best of both worlds.
Aside from the beautiful beaches, there are tons of activities you can do all year long. Additionally, housing is affordable, and Virginia Beach has low crime rates.
However, there are some cons you should consider before making your decision, like the constant jet noises and the annual hurricane threats.
Other than that, Virginia Beach is an amazing town. You'll definitely enjoy your retirement there!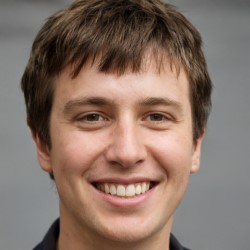 Jason Dempsey is the CEO and Co-Founder of Home City Living. After abandoning the corporate world in order to indulge his wanderlust, Jason founded Home City Living with his partner Rose to create the premier source of travel information and inside local knowledge on the web to help other would-be global explorers and seekers learn to spread their wings and fly.