Charlotte North Carolina is a good place to live. Of all the cities in the United States, Charlotte ranks 30th as the best city to live in, according to a report.
Charlotte is a charming city in the south. There are beaches in North Carolina, plus there is a banking hub in the city that is only second to New York.
Is Charlotte a Good Place to Live?
Charlotte is an excellent choice because it has a rapidly growing economy. Despite this, the people managed to keep its southern charm, plus the people are really friendly.
The city is also extremely clean, and one will not find trash and garbage as someone would in New York City. There are excellent schools in the city so those who have children should seriously consider Charlotte.
Pros of Living in Charlotte
1. Low Cost of Living
Based on the cost if index rating, Charlotte's overall score is 98.9. The rating scale is up to 100, with 100 meaning the place is higher than the US average.
Since the rating of Charlotte is 98.9, it means that the cost of living is lower than the national average in the United States. Groceries are cheaper, and the same thing applies to the cost of utilities.
The thing is that health care in Charlotte is just the same as the national average. So it is fine and much better than other cities where healthcare can cost you an arm and a leg.
2. Great Job Market
Charlotte has a booming economy, and the number of jobs in the technology sector grew by 60%. Even in a span of two years, the city managed to produce 18% more jobs.
Here are some more employment opportunities in the city:
Healthcare
Air travel
Farming
Manufacturing
Education
Overall, the unemployment rate in the city is below 5%, though there are some suburbs where the unemployment rate is at 6%.
3. Excellent Education
Charlotte is not just the place for NASCAR drivers and racing teams. It is also a hub for quality education. There are colleges and universities in the city.
Here are some examples:
Queens University
York Technical College
Johnson and Wales
Winthrop University
There is also a law school here for people who want to become attorneys. The most famous is the Charlotte School of Law. Parents looking for excellent middle school, high school or even primary schools will not get disappointed.
4. Friendly Community
One of the best reasons to move to Charlotte is the friendly vibe. The residents here are welcoming and warm.
It will not take long for somebody to make friends. The people in Charlotte love their community, and the residents want to keep their city clean and free from the common nuisances that one may find in other cities.
There is also diversity in the city, and one will not feel alone. As far as diversity is concerned, below are some key stats:
White Non-Hispanic – 40%
Black – 34%
Other Hispanic – 7.5%
White Hispanic – 6%
Asian – 6%
The city is so diverse that more than 20% of the households here do not speak English.
Cons of Living in Charlotte
1. Traffic is a Problem
Traffic is a cause of concern for people living in Charlotte. Based on studies, the city ranks 50th among all cities with the worst traffic conditions in the US.
Although the congestion levels went down during the COVID-19 pandemic, the problem is back now that things are coming back to normalcy
Rush hours are bad in the city. It is the most populous city in the state, and all these people must get to their destinations at the same time. The good news is that public transportation is excellent in Charlotte, so one does not need a car.
2. Devastating Hurricanes
The city experiences all four seasons. However, there are occasions when the city suffers from strong hurricanes.
Hurricane season starts in June and end in November. Charlotte is 200 miles from the ocean, but the city is a hurricane magnet, and this can bring serious financial losses to homeowners. The first devastating hurricane happened in 1989.
Charlotte also serves as an evacuation point for both North and South Carolina. Because of this, people should expect to live and manage thousands of refugees after a hurricane.
Keep in Mind: Religion is a Way of Life (Pro or Con? – You Choose)
Charlotte is in a southern state; because of this, religion is part of the custom. People who are not religious may find it difficult to get along with others.
The most prominent religion here is Christianity, which is divided into different sects. One of the biggest is the Elevation Church. It has nine congregations in the city.
In addition, the city is often regarded as a place for Southern Presbyterianism. Now, there are many Christian sects here like Catholic, Baptist, Lutheran, etc. Because of this, Charlotte is nicknamed the City of Churches.
Best Suburbs to Live in Charlotte
Davidson – is an excellent suburb for parents looking for educational institutions. The graduate rate for high school in the area is 97%.
Cornelius – the town is perfect for people who want outdoor recreation. There are many parks here, and then there is Lake Norman, where one can swim and fish.
Harrisburg – is excellent for retirees but not for people who are looking for employment. The houses are affordable, but the unemployment rate is higher than 6%. 
Pineville – is best for people who are looking for that small-town vibe; it is one of the safest suburbs in Charlotte.
Mooresville – is ideal for people who want fun; it is the home of more than 60 NASCAR race teams and drivers.
Conclusion
Charlotte is a good place to live. There are suburbs here that offer a small-town style of lifestyle. Some areas may have a high unemployment rate, but then the overall cost of living is lower than the national average. Charlotte is a thriving economy, and banking is the leading sector here. Despite this, there are many industries in charlotte like agriculture, mining, construction, and logging.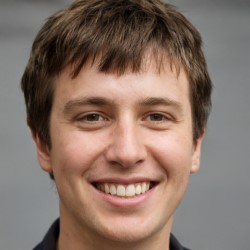 Jason Dempsey is the CEO and Co-Founder of Home City Living. After abandoning the corporate world in order to indulge his wanderlust, Jason founded Home City Living with his partner Rose to create the premier source of travel information and inside local knowledge on the web to help other would-be global explorers and seekers learn to spread their wings and fly.