Nicknames for San Antonio include Alamo city, military city USA, mission city, and countdown city.
On June 13, 1691, a Spanish expedition named San Antonio in honor of St. Anthony of Padua's feast day. However, it wasn't until 1718 that San Antonio was established as a Spanish mission and colonial outpost.
San Antonio has since grown to become one of the most popular tourist destinations in the US. San Antonio has something for everyone, from vacationers to shoppers to history buffs. As a result, the city has acquired some unique nicknames over the years.
So, without further ado, here's a comprehensive list of San Antonio nicknames (and why it has those nicknames!). Let's jump in!
San Antonio Nicknames
1. Alamo City
One of the most common, if not the most common, nicknames for San Antonio is "Alamo City."
Some people believe the city is named Alamo City after the well-known national landmark, The Alamo. While they're not entirely incorrect, San Antonio is known as the Alamo City because of the mission that founded it.
The Mission San Antonio de Valero, which named San Antonio, was later dubbed the Alamo, which is Spanish for Cottonwood.
By the mid-1880s, the nickname "Alamo City" began to appear in print, and it has remained the most popular nickname used to this day.
Related Article: 10 Indianapolis Nicknames
2. Military City, USA
Military City, USA is probably the second most popular nickname for San Antonio. Since World War II, the city has been known for its strong and consistent military presence.
The following are some of the military bases in and around San Antonio:
Brooks Air Force Base
Camp Bullis
Camp Stanley (Texas)
Joint Base San Antonio
Still, to make the moniker more official, San Antonio trademarked the phrase "Military City, USA" in 2017.
Related Article: 13 Las Vegas Nicknames
3. Mission City
San Antonio was founded when a Spanish expedition established a camp in the area now known as San Antonio and named it after Saint Anthony. Other missions also settled along the San Antonio River.
Those missions left landmarks such as the Statue of Anthony of Padua, the Alamo Mission, and the Spanish Governor's Palace.
Due to the numerous landmarks that bear witness to those missions, San Antonio was given the nickname "Mission City" and has kept it since then.
Related Article: 9 Top Memphis Nicknames
4. Countdown City
San Antonio's area code is 210, which can be read as a countdown. That's why San Antonio is sometimes referred to as "The 210" or "The Countdown City."
This nickname was most likely inspired by the TV show 90210, which was named after one of Beverly Hills' zip codes.
Brevard County, Florida, also shares the same nickname as San Antonio because its area code is 321.
Related Article: 10 Top Miami Nicknames
5. San Antone
San Antonian Johnny Cash fans may have called San Antonio "San Antone" once or twice. However, almost no locals willingly refer to the city with this nickname.
San Antone is often seen as country slang and a mispronunciation of the city's name. It's safe to say that San Antonians aren't particularly fond of this nickname. So, it's best not to use it while in San Antonio.
Related Article: 5 Top Orlando Nicknames
6. Fiesta City
Since the 1890s, San Antonio has held the Fiesta festival in April every year.
This 10-day festival commemorates the Battle of the Alamo and the Battle of San Jacinto. It takes place all over the city and includes hundreds of events in which the entire city can participate.
As a result, Fiesta City, or Fiesta Capital, has been one of San Antonio's nicknames since the 19th century.
7. River City
River City is one of San Antonio's well-known nicknames. One possible reason San Antonio is also known as River City is because of the San Antonio River.
However, San Antonio is likely known as the River City today due to the San Antonio River Walk.
The Riverwalk in San Antonio is one of the most visited attractions in the entire state of Texas. It's a public park with a unique pedestrian street that hosts river parades all year.
While the nickname River City has stuck, San Antonio's River Walk has always been so beautiful that the city was dubbed the "Venice of America" in the 1930s and 1940s.
Related Article: 11 Philadelphia Nicknames
8. Americas City
San Antonio is home to the Tower of the Americas, which was the tallest observation tower in the United States from 1968 to 1996.
When the Stratosphere Tower opened on April 30, 1996, it surpassed the Tower of the Americas as the tallest observation tower in the United States.
Still, the Tower of the Americas remains the tallest observation tower in Texas and the tallest building in San Antonio. It's also one of San Antonio's most popular tourist attractions.
While it is known locally as "The Tower," many people, particularly tourists, refer to it as the Americas Tower, which is how San Antonio earned the moniker "Americas City."
9. San Quilmas
San Quilmas isn't a nickname that San Antonians born after the 1960s are familiar with.
However, in the 1940s, 1950s, and 1960s, San Quilmas was the local slang for San Antonio's Bexar County Jail, where people were incarcerated for mostly non-felony offenses.
The nickname was used to keep a person's legal situation private. So, if someone was in the Bexar jail and someone asked where they were, they'd say "San Quilmas."
From then on, San Quilmas caught on and became a name that people used to refer to San Antonio.
10. SA Town
SA Town is an abbreviation for San Antonio, similar to H-Town for Houston and D-Town for Dallas. It's pronounced as "Say Town" and can be spelled as "S.A. Town" or "SA-Town."
It's believed that the origin of this nickname comes from hip-hop slang in the 1990s.
Just keep in mind that "SA" can also refer to South America, South Africa, South Asia, or South Australia. The word "town" can indicate that you're not referring to a continent or country. Still, it's best to be clear about the context to avoid confusion.
Conclusion
There you have it—the ultimate list of San Antonio nicknames (and why it has those nicknames!).
Aside from Alamo City, San Antonio's other nicknames may require some in-depth research because they aren't as widely used. Luckily, with this article, you now know what other names people have for the city, as well as the meaning and history behind them. So, whether you want to learn more about San Antonio or just look up city nicknames, we hope this article has given you the information you need!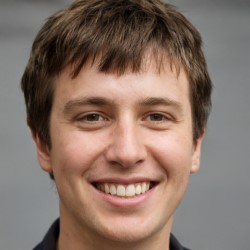 Jason Dempsey is the CEO and Co-Founder of Home City Living. After abandoning the corporate world in order to indulge his wanderlust, Jason founded Home City Living with his partner Rose to create the premier source of travel information and inside local knowledge on the web to help other would-be global explorers and seekers learn to spread their wings and fly.