Nicknames for Portland Oregon include the city of roses, rip city, slumptown, and little Beirut.
If you've lived in or visited Portland, you've probably heard a fair share of people refer to the city by unusual nicknames.
Portland has always been affectionately referred to as "weird." This association is most likely the source of its numerous offbeat nicknames.
So, if you've ever wondered how Portland got its quirky nicknames, keep reading. In this article, we've curated a complete list of Portland nicknames (and why it has those nicknames!)
List of Portland Nicknames
1. The City of Roses
The City of Roses is the official, and the most popular, nickname for Portland. Due to its climate, Portland has always been ideal for growing roses.
So, in 1889, Georgiana Burton Pittock founded the Portland Rose Society. In preparation for the Lewis and Clark Centennial Exposition, the Society planted thousands of rose bushes.
The exposition was such a success that Mayor Harry Lane established an annual rose festival. The Rose Festival is still a major event in Portland today.
For people who aren't fans of using too many syllables, Rose City is a popular alternative to The City of Roses nickname for Portland.
Related Article: 10 Indianapolis Nicknames
2. Rip City
It was 1971, and the Portland Trail Blazers were playing against the Los Angeles Lakers. During the game, sports announcer Bill Schonely shouted, "Rip City," following Blazers guard Jim Barnett's three-pointer shot.
Schonely has admitted that he has no idea where the expression came from or what it means. So, while no one knows what Rip City means, the phrase has stuck and become a common nickname for Portland, especially in the context of basketball.
Related Article: 13 Las Vegas Nicknames
3. Stumptown
In the 19th century, Portland witnessed rapid growth as a result of the desire to develop land for settlement and industrial interest.
To make room for that wildfire growth, the heavily-forested land was cleared. However, due to the laborious nature of removing tree stumps, many stumps were left behind.
The stumps were so many that the locals started painting them white to make them more visible. Some people even used them to cross the muddy streets.
So, with more stumps than trees, visitors from neighboring towns and cities started to refer to Portland as "Stumptown."
Related Article: 9 Top Memphis Nicknames
4. Little Beirut
Portland is well-known for being one of the most active cities in terms of protests and political demonstrations.
That said, it wasn't until George H. W. Bush's visit in 1991 that Portland earned the moniker "Little Beirut." As soon as the motorcade arrived, Bush was met by a group of "anarchists" who gathered outside his hotel and puked puddles of Red, White, and Blue.
Following this event, Bush or a member of his administration allegedly dubbed Portland "Little Beirut."
Related Article: 10 Top Miami Nicknames
5. Bridge City
With the Willamette and Columbia river systems running through the heart of Portland, the city has a significant number of bridges. That's why it's known as Bridge City or, less commonly, Bridgetown.
Portland's bridges are some of its most iconic structures. The oldest bridge, the St. Johns Bridge, was built in 1931, and the newest, The Blumenauer Bridge, opened to the public in 2022.
Related Article: 5 Top Orlando Nicknames
6. PDX
While no other city is known to refer to itself by its airport code, Portland has been referred to as PDX since 1987.
When Portland State University was forced to use pdx.edu as its domain name, many Portland businesses followed suit. They either added the acronym to their website domains or incorporated it into their company names.
Still, the reason PDX is such a popular nickname is due to Portlanders' love for their airport, which is understandable.
In 2019, Forbes named Portland International Airport the best large airport in the United States. Travel & Leisure has also named the airport the best domestic airport in the country seven years in a row.
Related Article: 11 Philadelphia Nicknames
7. Portlandia
Based on Portland City Seal's female figure, Portlandia Statue is a sculpture designed by Raymond Kaskey in 1985. It sits in front of the Portland Building.
Not only is Portlandia the second-largest statue in the United States, but also the world's second-largest copper repoussé statue.
The statue is most likely where the nickname Portlandia stems from. However, the nickname didn't catch on until the TV comedy show Portlandia gained a bit of popularity.
Portlandia was an eight-season comedy series created by Fred Armisen and Carrie Brownstein about Portland locals.
Perhaps because of their love-hate relationship with the show, Portlanders aren't particularly fond of the nickname.
8. Forbidden City of the West
One of Portland's lesser-known nicknames is "Forbidden City of the West." To understand where this nickname came from, we have to travel back to around 1850 to 1941.
In the 19th century, according to legend, many civilians, specifically men, were kidnapped and sold to sailors. They were taken to serve on ships bound for Shanghai.
Shanghaiing occurred in other ports along the West Coast. However, Portland's tunnel system allegedly facilitated and made shanghaiing more common.
The Portland Underground linked Portland's Chinatown to the central downtown area. In addition, the basements of many downtown bars and hotels were linked through these tunnels to the Willamette River.
While these tunnels were primarily used for transferring supplies from ships to town and vice versa, legend has it that they were also used for shanghaiing.
That's why Portland ended up receiving the nickname the "Forbidden City of the West," an allusion to Beijing's Forbidden City.
9. Soccer City, USA
If you've ever been to a soccer game at Providence Park, you've probably heard people chant, "We are the Rose City, the mighty PTFC."
Portland is home to the highly successful Portland Timbers, who joined the North American Soccer League (NASL) in 1975. Over 20,000 fans attended the club's inaugural season, and the team had a successful run that led it to the Soccer Bowl in 1975.
Not to mention that the two-time National Women's Soccer League (NWSL) champion Portland Thorns FC sent multiple players to represent the U.S. in the World Cup and Olympics.
As a result, both teams have amassed one of the most ardent soccer fan bases in the United States.
Such impressive history, events, and fan dedication were the reason Portland earned the moniker Soccer City USA.
10. Silicon Forest
Last but not least, Portland's newest nickname: Silicon Forest. Since the term "Silicon Valley" was coined, similar variants with the word "silicon" have been used to describe areas with thriving tech businesses.
Silicon Beach, for example, refers to the tech startups in Los Angeles, whereas Silicon Desert refers to the tech startups in Phoenix.
With major corporations such as Intel and Pixelworks establishing operating sites in Portland, the city earned the moniker Silicon Forest.
Originally, the nickname referred to Washington County on Portland's west side. However, Silicon Forest is now used to refer to the Portland cluster of high-tech companies.
Conclusion
So, there you have it: the complete list of Portland nicknames (and why it has those nicknames!).
Portland is commonly and officially known as the City of Roses. Still, the city has a rich history and structures that have earned it other popular and quirky nicknames over the years. So now that you've become an expert on Portland nicknames, which one do you think is the most fitting?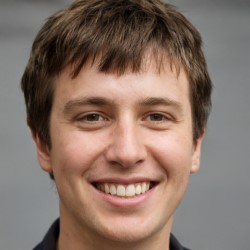 Jason Dempsey is the CEO and Co-Founder of Home City Living. After abandoning the corporate world in order to indulge his wanderlust, Jason founded Home City Living with his partner Rose to create the premier source of travel information and inside local knowledge on the web to help other would-be global explorers and seekers learn to spread their wings and fly.