Nicknames are a cute and fun way to make people and places more personable. They can be used as terms of endearment, especially when they come from things that that place stands for or the things that make them famous and unique.
One of these places is Florida. The Sunshine State is known for its beautiful cities and picturesque layout. Each city has its own nickname that has evolved and changed over the years.
Many of these special names were coined by local residents, visitors, or tourists to represent each city and give it its unique identity. Today, we're giving you a list of Orlando nicknames and why it has those nicknames.
Let's get started.
List of Orlando Nicknames
Walt Disney World opened as the world's largest theme park in the world in 1971 in Orlando, Florida. Before then, the city used to be an area for ranching cattle.
Then, in the first half of the 20th century, it became known primarily as a military town. In 1940, McCoy Air Force base and Orlando Airbase were built and set up to be Strategic Air Command (SAC) bases during both the Cold War and Vietnam War.
Before 1971, the population was barely 50,000. Now, according to the most recent census, the population of the metro area of Orlando has grown to approximately 2,038,000.
Now that we know a bit about this bustling town located in central Florida, it's time to learn more about its most popular nicknames.
1. Jernigan
Before it was ever called 'Orlando,' this area was known as 'Jernigan.' It got its name from Aaron Jernigan and his family, who had moved to the area from Georgia in 1842. They were one of the first families to establish a permanent settlement in the area.
A few years later, Jernigan, with the help of fellow settlers, had set up their first post office, school, and grocery store. Then, in 1857, the community officially changed its name to Orlando in honor of Orlando Reeves, an army sentry who had been killed in the Seminole Wars.
2. The Phenomenal City
Several years after it was officially named Orlando, a railway was built through the small town. The railroad helped boost Orlando's population from 200 to several thousand in just a few years.
What was once a settlement with only three stores quickly grew to feature 50 stores by the 1880s! Moreover, the residents had set up seven churches, an opera house, and several first-class hotels.
This growth was greatly inspired by the railroad, and the residents who wanted their city to be a hub of activity, trade, and tourism. To help bring in newcomers and enhance the economy, the city was dubbed 'The Phenomenal City,' and the rest is history.
3. The City Beautiful
The nickname 'City Beautiful' first caught on at the beginning of the 20th century. During this time, the city was going through a lot of rapid changes, but the locals were getting tired of the old nickname, 'The Phenomenal City.'
So, city officials held a contest to pick a new nickname. Several candidates were submitted as possible contenders, including 'the Queen City,' ' the Picturesque City, 'the Magic City,' and 'the Health City.'
Yet, it was the nickname submitted by Jessie Johnson Branch that won first place. Mrs. Branch and her husband had just moved from South Dakota with its cold, chilly winters around 1903. They just couldn't get enough of Orlando's year-round warm weather and blue skies.
So, she decided to enter the contest and felt 'City Beautiful' was the perfect way to describe her new home. Needless to say, the name became an overnight success. Not only that, but it encouraged city officials and residents to begin cleaning up and beautifying their city.
After that, Mr. and Mrs. Branch became one of Orlando's most beloved residents, known and respected for their part in giving their city its illustrious name. Even though Mrs. Branch was small in stature, there's no denying she played a significant role in shaping the city of Orlando, Florida.
4. O-Town
'O-Town' is another nickname with a similarly interesting story. The name came about in 2000 when TV networks decided to create a reality TV series called Making the Band.
Since the series was being shot in Orlando, they decided to call the band after the city. Yet, they wanted something catchy that would stick with young viewers. So, they started brainstorming, and soon enough, they became known as the O-Town band.
The series continued for three more years before the networks dropped it, but the band stuck together. Then, after a decade-long hiatus, the group got back together. Their latest album, titled The O.T.W.N Album was released in 2019.
The irony is that none of the band members actually come from the city. Nevertheless, the name stuck and became not only the band's name but also a new nickname for Orlando.
5. City of Light
The 'City of Light' was the nickname given to the city by former President George H.W. Bush in the early 1990s. The nickname was chosen to symbolize the outstanding efforts of Orlando's volunteer programs.
Not only was it an honor, but it also spurred the residents to do even more to make their city stand out and be recognized even more. One way they did that was in 1992 when Mayor Bill Frederick commissioned the artist Ed Carpenter to create what would become the Orlando City Hall Plaza Tower of Light, which quickly got shortened to just 'Tower of Light.'
The building stands tall today as a 63-foot sculpture masterpiece made of laminated glass and stainless steel. This unique structure features 650 watts of full-color spectrum and fully programmable LED lights via wireless controllers.
Located in downtown Orlando overlooking City Hall Orlando, the Tower symbolizes the hopes and aspirations of the community of Orlando and all it can achieve.
Conclusion
Orlando, Florida has so much to offer, from gorgeous beaches to natural landscapes to amusing theme parks of all kinds and sizes. Add to all that the list of Orland nicknames that we've rounded up here, and you have a truly unique city. So, besides knowing that it's the home of Disney World, you now know a bit about this city's history, including why it has those nicknames.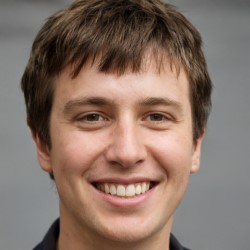 Jason Dempsey is the CEO and Co-Founder of Home City Living. After abandoning the corporate world in order to indulge his wanderlust, Jason founded Home City Living with his partner Rose to create the premier source of travel information and inside local knowledge on the web to help other would-be global explorers and seekers learn to spread their wings and fly.