Southern Pride, Wild West scenery, and home of cultural legacy, it's no surprise that the nicknames for Texas and its cities are as fascinating and unique as the state itself.
You've probably known some of Texas, specifically, the city of Dallas' nicknames. But do you know why it has those nicknames?
We heard you! In this article, we'll explore the list of Dallas (Texas) nicknames and why it has those nicknames. So, sit back and relax as we explore Big D and more.
List of Dallas Nicknames
1. The "Big and Little D"
Since January 15, 1933, "Big D" has been referenced in the Dallas (TX) Morning News.
Texas broadcaster Lee Myres was thought to have coined "Big D" at the Texas Centennial in 1936. Since then, the name has stuck.
Because it's known almost everywhere, there's no need for an explanation when Big D is used on a national or international scale unless you count that Mark Chesnutt song!
On the other hand, Denton, near Dallas, has been dubbed "Little D."
2. JFK Assassination: City of Hate
Following President John F. Kennedy's assassination on November 22, 1963, Dallas was nicknamed the City of Hate.
But even before the assassination, Dallas' racial discrimination was also referred to as the City of Hate. Although, no prior citations have been found.
3. Funky Town: D-Town
Dallas has long been known as Big D, while H-Town is Houston's nickname. D-Town was soon popularized.
In the 1970s, CB radio slang for Dallas was D-Town. Though Denver and Detroit both claim this nickname.
Obviously, the D-Town nickname wasn't as popular as Big D. Not until it first appeared in hip-hop in the 1990s.
4. Kaboom Town!
Since 1985, Addison (in Dallas County) has been featuring one of the most spectacular and exceptional 4th of July celebrations. Hence, it was trademarked as Kaboom Town!
Additionally, this nickname has been widely used in the state on occasions other than Independence Day.
As such, every year, approximately 500,000 visitors from all over the country flock to this small town to see the incredible Addison Airport Airshow and breathtaking fireworks display.
5. Triple D or DDDTX
You probably think it's Drivers, Dine-Ins, and Dives. But, no!
The term "Triple D" generally refers to the old City of Dallas logo. It's actually a capital D consisting of 3 concentric lines.
If you lived in Dallas in the 1980s and 1990s, you've probably seen this logo all over town.
Thus, a few local rappers began referring to the city as Triple D.
6. Dallass or DallASS
"Dallass" or "DallASS" is a phrase used by those who dislike the City of Dallas or the Dallas Cowboys. It's sometimes combined with "Texass" to form "Dallass, Texass."
Since the '90s, "Dallass" or "Dallass, Texass" has been widely used by the locals to refer to their city.
7. The fixture of the Dallas Skyline: Pegasus City
The mythical Greek creature, Pegasus, which mimics a horse with wings, can be found all over Dallas.
The best example is the name of a downtown plaza in Dallas (Pegasus Plaza), as well as the logo for the Dallas NBA and WNBA teams, a Horse and Wings.
But it all began with two massive, neon red Pegasus statues sitting atop the Magnolia Building and the Omni Dallas Hotel.
In 1934, an 11-foot red Pegasus emerged on the summit of the Magnolia Building in downtown Dallas, the city's first skyscraper.
The Pegasus, built by Texlite, a local sign maker, showcased two mirroring images of neon red horses on each side, allowing it to be viewed across all directions.
Many people can see its bright light from 75 miles away. Its elevation was said to be keeping tabs on Dallas as it sprawled into the metropolis.
Hence, it was dubbed "The Flying Red Horse" and soon became known as "The Pegasus City."
Today, locals continued to look at the Pegasus, while tourists were awestruck by its soaring height.
Bonus: 3 Texas Nicknames
While the state of Texas has no official nickname, it does, however, have a number of unofficial state nicknames that represent various facets of the state's and its people's symbols.
Here are some of the famous nicknames of Texas:
1. The Lone Star State
So, what makes Texas the Lone Star State? After cutting ties with Mexico in 1836, the independent republic embraced its fourth flag, a lone star.
The flag has 3 colors: red, white, and blue vertical strip with a white 5-pointed star in the center. This 5-pointed lone star symbolizes the republic's hard-fought independence, earning Texas the nickname Lone Star Republic, which later on became Lone Star State.
Today, the flag still embodies the Texas spirit of independence and pride.
2. The Blizzard State
This Southern star is renowned for its blazing hot summers rather than any sort of cold weather. So, why "The Blizzard State"? You might ask.
Ironically, Texas earned this moniker due to frequent forceful windstorms that sweep throughout regions and not for super-snowy scenarios.
3. The Banner State
In the late 1800s, Texas was nicknamed the "Banner State" because it was one of the first states to gain significant independence. The term banner state describes a state that carries the banner for any cause.
In other words, this nickname represents a leading position, a front-runner in the search for independence.
Conclusion
These monikers are dubbed by the lay of the land rather than choice. And admit it or not, this actually works to simplify directions.
Hopefully, you now have a clear view of the top list of Dallas (Texas) nicknames and why it has those nicknames. So that the next time you visit Lone Star State, you'll surely impress the locals with your insider knowledge about Dallas as one of the coolest places in the country.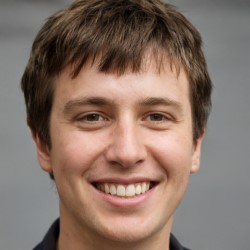 Jason Dempsey is the CEO and Co-Founder of Home City Living. After abandoning the corporate world in order to indulge his wanderlust, Jason founded Home City Living with his partner Rose to create the premier source of travel information and inside local knowledge on the web to help other would-be global explorers and seekers learn to spread their wings and fly.