Denver is one of the most populated cities in Colorado. Yet, not only is it crowded with people, but it's also crowded with nicknames.
There's a long list of Denver, Colorado nicknames that contain many monikers varying between historical, sports, and even terrain-related!
Some names are pretty straightforward, while others are a bit more complex because they stem from the region's rich history. That said, all of them embody the spirit of the friendly, fun, and glorious city that is Denver.
In this article, we'll explore Denver's nicknames and the stories associated with each one.
List of Denver Nicknames and Their Stories
1. The Mile-High City
The most used nickname on the list, it's well-known all around the US. The reason behind this name is the nature of the city terrain, especially its altitude.
Astonishingly, Denver's official elevation above sea level is 5,280 feet. Ironically, this makes it exactly one mile high, hence the moniker "The Mile-High City."
This sobriquet is used almost everywhere as a source of pride for Denverites. For example, in reference to the 5280 feet height of the city, a popular magazine in Denver, specializing in covering all city news, holds the name "5280 Magazine".
2. Queen City of the West
This nickname is related to a historic national achievement for Denver. In the 19th century, the moniker "Queen City of the West" was given exclusively to one of the most prosperous cities at that time: Cincinnati, Ohio.
Cincinnati upheld the name for a while, as it was a significant gateway for traders and had abundant economic production. Yet, after a few decades, Cincinnati's prosperity started to fade away, and it lost its hard-won nickname.
While that was happening, a few other cities were rapidly increasing their economic contributions. As a result, the nickname "Queen City of the West" was awarded to those cities.
At the top of this list of cities was Denver, Colorado. Denver played a significant economic role in the west area at that time, making it well-deserving of this moniker.
3. Queen City of the Plains
Another nickname associated with Denver's national contributions is 'Queen City of the Plains.' However, this one is related more to agricultural contributions.
Decades ago, Denver was a vital influencer in the agricultural production of the high plains region east of Colorado and all over Colorado's front range. As a result, it was given this nickname to showcase all of its contributions to the region.
Moreover, to honor the city on a broader scale for its key contributions to the agricultural scene of the west, many U.S. Navy ships have been given the name "USS Denver."
Today, Denver is still one of Colorado's leading players in the agriculture, food, and beverage industries.
4. Wall Street of the West
At a late time in the 19th century, Denver started to acquire an increasing number of shares of commercial buildings. Meanwhile, Denver politicians were trying to transform their streets, mainly 17th street, into something resembling Wall Street.
After a short while, the street started to attract important financial institutions like the Colorado National Bank. Although the plans that the politicians had didn't go exactly as they had in mind, they came pretty close.
Thus, 17th street was named "Wall Street of the West". Later, the street attracted more financial institutions as well as a new prestigious nickname: "Wall Street of the Rockies."
5. Cow Town
Cow Town is a widely used term to refer to the towns of the American Old West. So, it isn't an exclusive nickname for Denver.
In fact, a bunch of small cities in the western U.S., like Fort Worth, Kansas City, and other cities, share this sobriquet. Likewise, being a western city, this moniker has become a well-established part of Denver's identity.
To further embed this identity in the city, they hold a yearly livestock show and festival in January called the "National Western Stock Show."
Nevertheless, some contemporary analysts argue that Denver is no longer a cow -town. It's now become more of a primary urban market than a cow town. While that may be true, there's still a considerable portion of Denver inhabitants who are proud of the cow town identity.
6. Broncoville
Broncoville is more sports-related than the others. It's the name the city's football team fans use to refer to their team, the Denver Broncos. However, this nickname is mainly only used by the locals.
Moreover, there's no obvious story of how this nickname came about.
Other Nicknames for Denver
The list of Denver nicknames is too long. While most of the previous sobriquets have exciting stories, many of the city's other monikers were made up by tourists or visitors with no apparent reason for coming up with those names.
Most likely, they were simply created to be fun, short, cooler versions of the city name. Here are just three common examples:
Conclusion
A city's nickname is a way to showcase its unique identity and tell its story to the world using just a few letters. As you just saw, the list of Denver, Colorado nicknames tells a lot about the city's past and present. From the list above, we learned a lot about this city in the Rocky Mountain region. We discovered that it's gone through many exciting events that have helped give it many remarkable qualities. This is probably why the people of Denver feel nothing but pride and love for their city.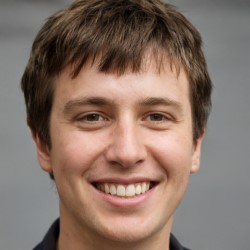 Jason Dempsey is the CEO and Co-Founder of Home City Living. After abandoning the corporate world in order to indulge his wanderlust, Jason founded Home City Living with his partner Rose to create the premier source of travel information and inside local knowledge on the web to help other would-be global explorers and seekers learn to spread their wings and fly.