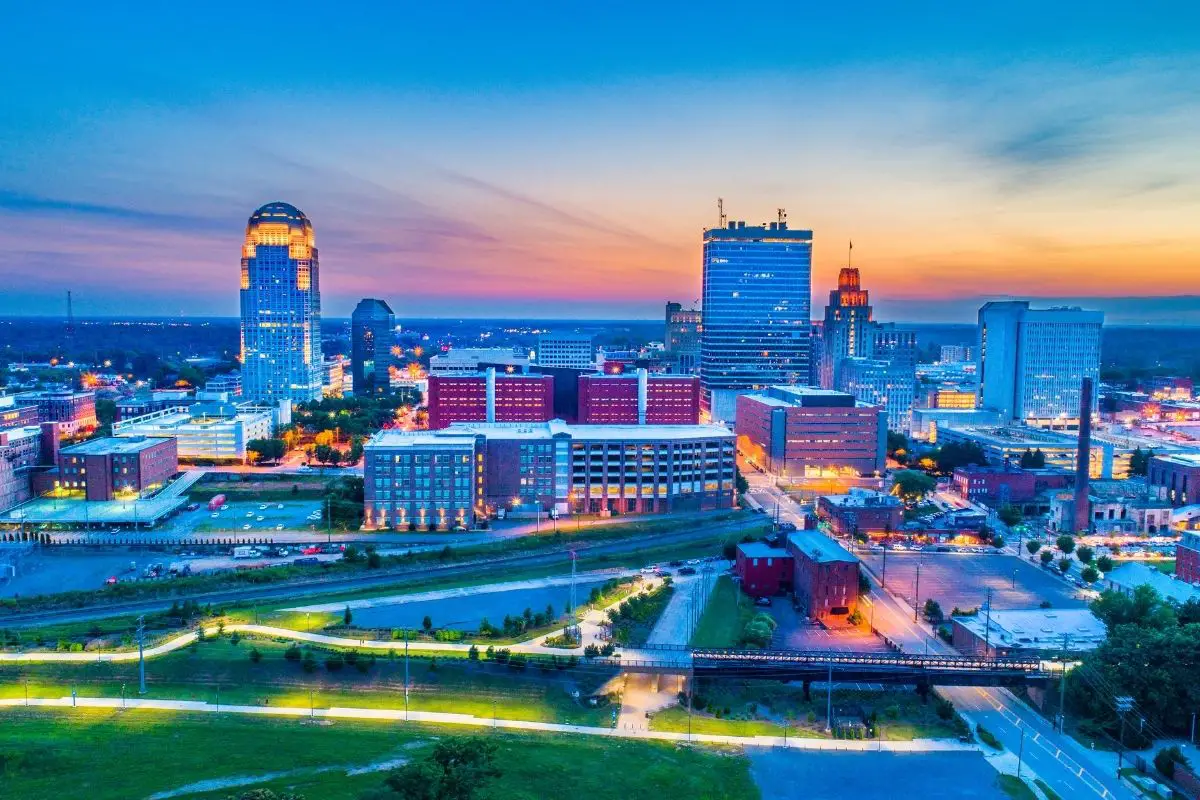 Winston-Salem is a great place to live. The city has a low cost of living, good schools, and plenty of things to do. The weather is also pleasant, with mild winters and cool summers.
Winston Salem has many good things attributed to its name. The city was ranked 59th place as one of 'The Best Places To Live', while US News ranked it at 35th place as one of the best places to retire.
In 2019, WalletHub also labeled the location as one of North Carolina's safest cities to live in. It's no wonder that people from all over the world choose to move there.
However, this great place isn't without its problems. People who are used to a busier lifestyle may find the location dull. The city also has limited late-night options, with most restaurants and bars shut by 10 pm.
Like any city, Winston Salem has its advantages and disadvantages. We'll cover these in more detail in this article, so you can decide whether the city would be a good place for you to live in.
Advantages Of Living In Winston Salem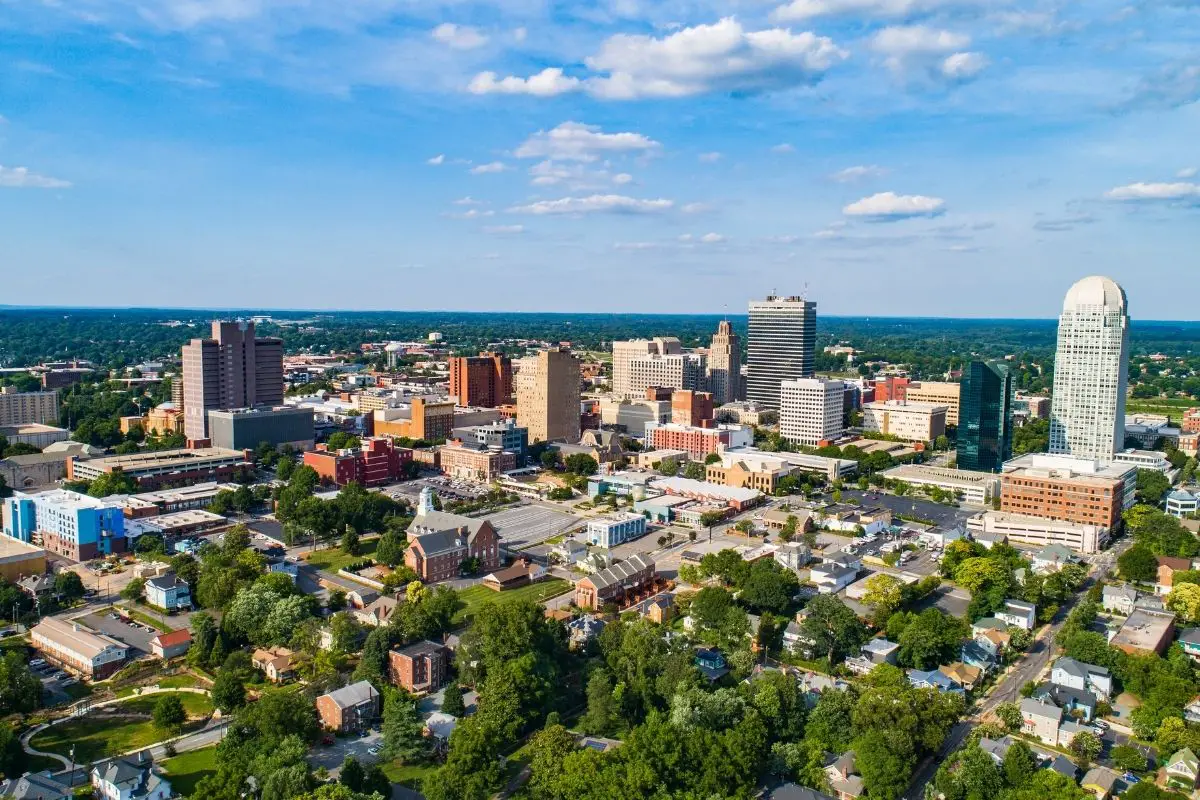 There are many advantages to living in Winston Salem, NC. Here are just a few:
1. The People
The people in Winston Salem are known for their Southern hospitality! Most people are friendly and open to newcomers.
Winston Salem is close to many high-performing universities and is known for catering to a younger crowd. The city is also popular with professional workers and families, so there's a nice mixture of people here.
The city has a diversity score of 83 out of 100, making it more diverse than several cities in the US. Many international citizens flock to New Salem to enjoy the arts and culture, which add to the overall experience of living in Winston Salem.
The city houses roughly 244, 115 people as of 2019, though the population growth rate increases by 0.57% every year. It's clear that many people are catching on to the sights Winston Salem has to offer.
2. Community Feel
Winston Salem offers a cross between a bustling city and a small town but still retains a community feel. There are plenty of parks and green spaces to take advantage of, along with an abundance of local businesses and services.
People love the fact that they're surrounded by nature and have easy access to the beach. They also appreciate the proximity to shopping malls, restaurants, and other amenities.
The city is known for its diverse nature. Many events and festivals celebrate many different backgrounds, cultures, and religions.
A lot of food festivals take place within downtown Winston Salem. These often have live music, art, and entertainment.
Winston Salem has a unique southern, yet international feel about it. People can enjoy lots of world cuisines inside its borders at many restaurants. This sense of community is ideal for trade as citizens explore new tastes and support local businesses.
3. Living Cost
Another advantage of living in Winston Salem is its affordable housing and low taxes. In most cases, purchasing a three-bedroom house 15 minutes from the city center will cost around $250,000.
The average income is less than the national average, but this is made up for in real estate, as the prices are lower than the national median cost.
The living cost is an impressive 32% lower than the national average, along with groceries which are 1% lower in price. Retired individuals can live 3.7% cheaper than other places in North Carolina.
The lower cost of living and location next to necessary amenities is one of the best things about Winston Salem.
4. Schools & Education
Winston Salem is known for its proximity to many top institutions. There are private and public colleges and universities to choose from, along with highly-rated high schools.
Those with younger children will find a remarkable range of elementary, middle, and high schools. Winston Salem lies within Forsyth County, an area with a different school choice system.
If your home lies within the zone for one school, but you think your child will do better somewhere else, you can still apply to go to another school.
There are many schools to choose from, so if you have kids and are planning to move to Winston Salem, make sure you visit as many schooling areas as possible.
Make a note of your preferences and keep these in mind when selecting where to live.
5. Housing
If you're thinking about moving to Winston Salem, you'll need to take the real estate into account. Luckily, the city has many options to suit a range of preferences.
Winston Salem is rated the fifth-best city for first-time buyers. Lots of older factories are being turned into apartments downtown, encouraging newcomers to the area.
There are also new properties being built that add more homes to the real estate market.
Whether you prefer cozier lofts downtown to larger family houses, there's something for everyone. Some of the architecture ranges from contemporary and modern to craftsman-type bungalows.
Many of these houses are near better-performing public schools in the city, though most residents own a car to travel to work.
6. The Scenery
Winston Salem is located near many beautiful sights. Citizens can drive 2 hours from downtown to visit its mountains for a fulfilling day trip.
Those that like climbing will love challenging themselves on Grandfather Mountain, located in the west. Hanging Rock will also keep you entertained, with 20 miles of trails, lakes, and canoe rental facilities.
If you're not a fan of mountains, you can travel east and enjoy the beaches in the area. Most of these are roughly two and a half hours away from town.
The closest beach is Wrightsville Beach, which is a great place to try fishing off of the pier, cruising around in a sailboat, or simply relaxing on the sandy banks.
There are other beaches too, like Topsail Beach Outer Banks, or Myrtle Beach. If you ever feel the need to escape, the beaches make for a great getaway for you and your loved ones alike.
Disadvantages Of Living In Winston Salem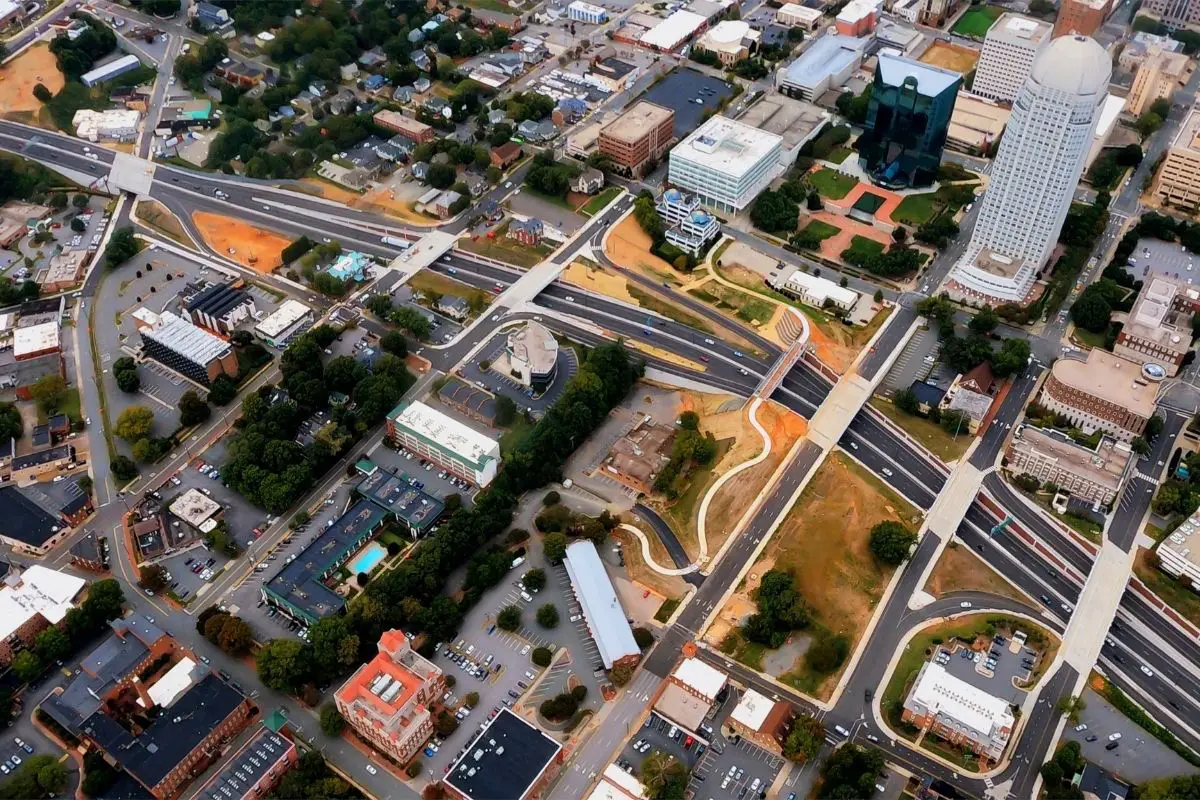 There are lots of advantages to living in Winston Salem, but like any location, it will have disadvantages too.
1. Transportation
Most important places are at least a ten-minute drive away. This may not be an issue for people with cars, but people who cannot drive or prefer to walk will find this frustrating.
If you live further out in Winston Salem's suburbs, this increases to 15-20 minutes, so you will need a car to drive anywhere. If you want to move here, you'll have to get used to the fact that grocery stores aren't within walking distance.
2. Nightlife Hours
Winston Salem may have amazing bars and restaurants, but these aren't known for opening past 10 pm! Those that are used to cities with booming nightlife will struggle to find anything open after midnight.
You may be able to order pizza at 3 am in New York, but Winston's Salem's entertainment is best during the day and early evening.
3. The Language
If you're planning on staying in Winston Salem, you'll need to become familiar with the local language. If you don't take the time to understand the slang, you may struggle to figure out what's happening around you.
Some terms are easy enough to grasp, such as "bless your heart", but others may be difficult to comprehend. People moving down to the South may not understand phrases like, "quit being ugly", or "cut the lights on".
The local slang may be hard to pick up, but like any place, it's one of the best things about the local culture.
It may be frustrating at first, but over time, most people start to appreciate the charm of Winston Salem's local vernacular. It's always good to learn some basic words before moving here.
4. Public Transportation
The public transportation in Winston Salem and North Carolina as a whole isn't well run. As mentioned previously, you will need a car to get anywhere, from the grocery store to the picturesque mountains.
Winston Salem does have a public transportation system, but unlike New York or Chicago, the transport doesn't cover a wide enough area. It's very difficult to travel between downtown and the suburbs without your car.
My Thoughts: Should You Move To Winston Salem?
Whether you choose to visit Winston Salem for a few days or relocate for many years, you'll love what the city has to offer!
Lots of people move to Winston Salem. Bankers, teachers, and healthcare workers all find solace in the city's warmer climate and beautiful scenery.
The city also offers plenty of jobs and schools, which makes it a popular destination for families looking to settle down.
Winston Salem is a diverse city that can make many religions and cultures feel safe within its borders. Diversity is further celebrated in the community, with many events and festivals taking place throughout the year.
However, the city isn't without its drawbacks. Those used to traveling via public transport will have to get used to commuting via car.
While there are a lot of things to see and do, the majority of these places will close in the evening, leaving there little to do after midnight.
When it comes down to it, whether a city is good or bad to live in will depend on your preferences.
Some may prefer smaller cities with close-knit communities, while others prefer bigger cities with lots of entertainment options. In this case, Winston Salem is like a mix of the two. The city has many amenities and a friendly, welcoming community.
Similarly, experienced drivers may not be fazed by the city's lack of public transport, while others may find that it's too inconvenient for their needs.
Winston Salem is certainly a charming city, but if you're thinking about moving here, carefully consider the advantages and disadvantages above.
If the disadvantages worry you, you may want to look elsewhere. On the other hand, if the disadvantages aren't too much of an issue for you, and you find the advantages outweigh any drawbacks then you're likely to find the city a great place to live!
Conclusion
I hope that the information above gave you a good picture of what Winston Salem, North Carolina, has to offer. The city is known as being one of the best places to live, but it isn't without its drawbacks.
People that love being part of a diverse community will love living here, including those that appreciate the beautiful scenery. However, those that rely on public transportation and need things to do after midnight may struggle to feel fulfilled here.
If you're thinking about moving to Winston Salem, carefully consider the pros and cons in this article, and do your research to see if the city is a good fit for you.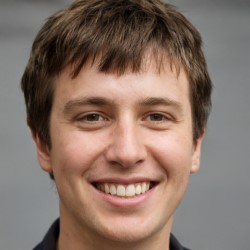 Jason Dempsey is the CEO and Co-Founder of Home City Living. After abandoning the corporate world in order to indulge his wanderlust, Jason founded Home City Living with his partner Rose to create the premier source of travel information and inside local knowledge on the web to help other would-be global explorers and seekers learn to spread their wings and fly.