Oklahoma City is the capital of Oklahoma, and it is also the largest city in the state with a population of 1.3 million. The city is located in the central part of Oklahoma, and is a charming Southern city.
Oklahoma City is an attractive city to move to for people who seek low cost of living in a warm and friendly community. However, it lacks the glamor of coastal cities and can have uncomfortable weather conditions in parts of the year.
Although it was the site of a devastating tornado in 2013, Oklahoma City has experienced significant economic growth in recent years, thanks largely to the oil and gas industry.
Oklahoma City as it resides on Route 66, one of the most well-known highways in the US. 
Advantages Of Living In Oklahoma City
1. Low Cost of Living
The cost of living in Oklahoma City is lower than in many many major coastal cities. It's the 92nd most expensive city in the United States.
This is why the city is often thought of as a great place for businesses, as the overhead costs are less than the nation's general average. Furthermore, many families would still feel the city is one place where you can still live a comfortable middle-class lifestyle.
The city's cost-of-living scores 91.5 out of 100. It takes $47,000 every year to live the same way as a $60,000 lifestyle in Atlanta. 
The low cost of living is the reason why Oklahoma City ranks highly as a great location to work and live. It's a great place for those who want their savings to last a little longer. 
2. Warm Hospitality
The city is often found on top 10 lists of the United States' most welcoming cities. It has true Southern charm. 
Southern charm refers to the graciousness and hospitality that are traditionally associated with the American South. Southern charm can be exhibited in many ways, from the way someone speaks to their level of friendliness and hospitability.
Whether you're exploring the city's museums and attractions or simply enjoying a meal at a local restaurant, you're sure to receive a warm welcome. This sense of hospitality is one of the things that makes Oklahoma City such a great place to live.
In addition to being friendly, the people of Oklahoma City are also very helpful. If you need directions or have any other questions, don't hesitate to ask a local for assistance. You'll likely find that they're more than happy to help in any way they can.
3. Affordable Housing Market
Oklahoma City's affordable housing market is a huge pro for anyone considering purchasing a new home.
In 2018, the city's average house price came to $148,000, which was much lower than the national average of $240,000.
There are plenty of properties available at affordable prices, so if you're looking to buy a home in Oklahoma City, you won't struggle to find an affordable property.
If you're thinking of moving to Oklahoma City, consider a suburb like Edmond, Forest Park, Moore, Piedmont, or Yukon.
4. Respectable Wage
Oklahoma City's average household income is somewhat lower than the national average, but keep in mind that the lower living costs affect this too.
You'll be able to live a better lifestyle without needing to spend extra money. In fact, moving to Oklahoma City is a fabulous way to save money and get ahead in the financial space. 
Furthermore, if you enter the right industry, several top jobs in the city pay over $100,000 every year.
Most occupations are in technology, but you'll also find many opportunities in oil, energy, and natural gas. Aviation is another big sector, with various well-paying jobs on offer. 
5. Easy Travel
No matter where you live in the city, you're always near the hustle and bustle, even if you travel during peak hours.
Your traveling time will be around five minutes quicker compared to cities around the same size within the nation. According to Tom Tom, Oklahoma city ranks exteremly well in terms of traffic and its lack of traffic jams.
Due to the overall affordability, you can also choose to live downtown without extreme costs, so you can walk to the popular restaurants, cafes, and bars.
The Oklahoma City Airport, names Will Rogers Airport, is also a short 6 miles away from the city center, and serves many national and destinations, allowing you quick getaways. However, unfortunately, the airport has no international connections, which is a serious downside for a city that hopes to be a nationally recognized capital.
6. Lots Of Recreational Activities
Oklahoma City offers lots of recreational activities for residents and visitors alike.
The city has a large number of parks, including Lake Hefner Park, which is close to the center of town. The city also boasts many museums, such as the National Cowboy and Western Heritage Museum, which showcases an impressive 30,000 pieces. 
If you want to relax after work, there are plenty of entertainment options available. Some choose to visit the City Zoo or the Botanical Gardens, while art lovers can spend a few hours looking inside the Museum of Art. 
Sports fans can appreciate watching baseball at Chickasaw Bricktown Ballpark. There are so many places to enjoy yourself in the city, so it's easy to see why people love living here. The city is also home to a number of major sports teams, including the NBA's Oklahoma City Thunder, and it is known for its vibrant arts scene.
7. Surprising Diversity
Surprisingly, Oklahoma City is becoming a more and more diverse city, with people coming from all backgrounds.
Most of the population is of European descent, but there are more than 100 different ethnic groups represented in the city. This includes Latino, Asian, African American, Native American, and European Americans.
45% of residents under 19 identify as an ethnic minority, showing how an emerging diversity is filtering through the city, and in a few decades, its diversity will really start to show. 
8. A Home for Christians
Christianity seems to dominate Oklahoma City, as over 50% of residents claim to be Christian.
Research has shown that Oklahoma is one of three locations where over half the population identifies as Christian. Arkansas and Tennessee are the others. This makes it a welcoming environment for Christians who would likely 'find their tribe' in one of the many churches in the city.
However, if you're of another religious persuasion, you may want to keep in mind that the city's religious foundations do impact the culture and politics of the city. If you feel uncomfortable with a strong Christian culture, be aware that it's something you might come up against in this city.
Disadvantages Of Living In Oklahoma City 
1. Very Hot Summers
Oklahoma City tends to experience extreme heat conditions in summer and the city is located right in the middle of the infamous Tornado Alley.
There's a low chance of experiencing a highly destructive event, but residents will need to keep looking out for weather alerts during stormy weather. 
In Summer, expect average highs of about 83.0°F, but a few weeks of extreme heat well above this average. In the middle of winter winter, expect (on average) temperatures just above freezing level (the January average is 39.2°F).
Winter can also occasionally bring snowstorms, hail, and even a surprising amount of flash flooding.. 
2. Largest Small Town Around
As the capital of Oklahoma, Oklahoma City is the biggest city within the state, but it still lacks a truly international city reputation. 
The area is growing by the day, thanks to the thriving job market and affordable housing. Despite this, it's hard to escape the feeling of living inside a little town when you visit. (For example, there still isn't even an international airport). 
The city isn't surrounded by any other bigger cities, so you're not going to have much opportunity to explore other lively parts of the state.
On vacation, most residents choose to travel north into more farmland, visit some smaller villages in the vicinity, or take a trip to Amarillo along route 66.
This lack of variety can be quite frustrating if you're used to city life. 
3. Limited Outdoor Activities
The city is right in the center of the prairie. You may be able to walk along its many grassy pastures, but there isn't much variety. 
If you're a fan of America's many mountains, beaches, and lakes, Oklahoma City may not be the best choice. It's surrounded by flat land, making it difficult to find any natural attractions.
As there aren't many natural sights to enjoy, you're limited as to the outdoor activities you can pursue. People who like kayaking, sailing, or hiking may want to look elsewhere. 
4. Lack Of Infrastructure Funds
It's no secret that Oklahoma City lacks funds for infrastructure projects.
The city and the surrounding state have budgeting issues that are yet to be resolved. As such, the city faces a lack of funds for things like roads, bridges, and public buildings. 
Due to the lack of funds, many issues aren't repaired on time. You may drive over several potholes along the road which may damage your car. 
Even if funding is available, repairing the roads doesn't seem to be a priority. As a result, Oklahoma City's infrastructure is often left behind when compared to other major cities.  
5. Low Political Diversity
We've mentioned above that Oklahoma City is slowly becoming more diverse, but the same can't be said when it comes to politics or religion. 
People that aren't conservatives will be in the minority. The strong political disparity can make the area seem unwelcoming to liberals. 
You'll find that people tend to stick together based on religion and political beliefs. If you don't fit into these groups, you may feel isolated from the rest of society. 
Those with strong opposing beliefs should take care, as you may not be able to 'find your tribe', despite the convention of Southern hospitality. 
Conclusion: Should You Move To Oklahoma City?
Oklahoma City offers plenty of opportunities for work and play with a great cost of living, but the lack of political diversity, lack of world-city amenities, and very hot summers are downsides.
If you are a family looking for an affordable middle-class living, Oklahoma City could be a great place for you to move to! Chances are, you will fit right in with local families and will be able to enjoy the lower living costs that come with the city. 
The affordable housing and living costs can be tempting, but the lack of infrastructure can be annoying to deal with. Those with strong opposing opinions may prefer to live elsewhere too.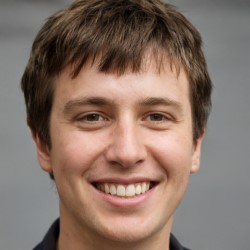 Jason Dempsey is the CEO and Co-Founder of Home City Living. After abandoning the corporate world in order to indulge his wanderlust, Jason founded Home City Living with his partner Rose to create the premier source of travel information and inside local knowledge on the web to help other would-be global explorers and seekers learn to spread their wings and fly.