Nicknames for Baltimore include Charm City, The Monumental City, Mobtown, and Clipper City.
Baltimore is one place that's known for having many nicknames. People from the past and present call this city by different names for various reasons. Today, we're going to look at a list of Baltimore nicknames and why they're there.
Baltimore Nicknames
1. Charm City
Baltimore as Charm City had its origin way back in July 1974 when officers of the Baltimore Police Department began asking for a better salary.
To get what they want, they conducted a labor movement known as the Baltimore Police Strike.
The strike lasted for five days and caused a lot of public unrest like looting. This episode had some adverse effects on the reputation of the city. To reverse the consequence, the city mayor William Schaefer launched a tourism campaign with the help of people from a local advertising company.
They used charm bracelets that vacationers could pick up whenever they visited the city. The said ad campaign dubbed Baltimore as Charm City.
2. The Monumental City
There are a few contesting views as to why Baltimore is nicknamed "The Monumental City."
The first one has something to do with the toast speech former President John Quincy Adams gave at a banquet in Baltimore in 1827.
He toasted with the words, "Baltimore—the monumental city—may the days of her safety be as prosperous and happy."
However, records suggest that the moniker was used by newspaper editor Joseph Gales Jr. four years before the former president did.
The editor coined the nickname because of his disappointment with Baltimore's unsupportive stance on Potomac Canal. He called Baltimore "The Monumental City," sarcastically.
But then, it's said that the nickname had its true origin when the people of Baltimore built a monument as a tribute to the heroes of the Battle of Baltimore. The title "The Monumental City" is a reflection of their heroism.
3. Mobtown
The oldest documented evidence of the nickname "Mobtown" dates back 200 years when a local newspaper—The Baltimore Sun—used the moniker in one of its articles.
For centuries, Baltimore has been through several mob-related violence.
In 1835, when the Bank of Maryland failed and thousands of depositors lost their savings, they didn't take the matter sitting down. They went out and wreaked havoc against the properties of the town's prominent people.
Known as the worst riot in the United States before the Civil War, a lot of homes of the rich and famous were destroyed.
On April 12, 2015, Carlos Gray Jr. was arrested for carrying a knife. While in police custody, the 25-year-old African American sustained some serious spinal cord injuries.
He died four days after the arrest. His death caused public anger. It turned Baltimore into a mobtown as rioters burned buildings and automobiles across the city.
4. The City That Reads
Home to past literary masters like F. Scott Fitzgerald and Edgar Allan Poe, Baltimore has a great love for literature.
In fact, the city conducts several seminars to help writers improve their skills.
However, it's not because of Baltimore's love for reading literary works it was nicknamed "The City That Reads." It originated in December of 1988 when then-Mayor Kurt L. Schmoke was inaugurated.
During his speech, Schmoke said that he wanted Baltimore to be known as "the city that reads." It was an effort of his administration to improve the city's school system.
That moniker, while meant to encourage Baltimoreans, had unfortunately been a subject of mockery by others. They made fun of it, calling Baltimore "The City That Bleeds." 
5. Clipper City
If you're into documentary films about sea adventures, chances are you've seen Cape Horn Road.
It's an old film that documented the voyage of a clipper ship from South Australia to southern Chile.
You see, during the late 1700s, Baltimore had a remarkable reputation for building ships known as clippers. Those sailing vessels were built for speed, thanks to their narrow hulls and large sails.
The Baltimore clippers, as they were called, earned the respect of the international maritime scene. Those clippers didn't only make Baltimore a leader in shipbuilding, but also a center of trade.
6. The Greatest City in America
Much like "The City That Reads," Baltimore's nickname "The Greatest City in America" was coined by a public official.
Even before Martin O' Malley was declared mayor, he had been using that phrase in many of his campaign speeches.
It was the mayor's effort to uplift Baltimore and counter the reputation it has been getting because of the people's rampant use of illegal substances. However, not everyone was so supportive of the mayor's initiative. People scorned the nickname.
7. Bulletmore, Murderland
The violence in Baltimore has recently been on the rise. In fact, its homicide cases have already reached a total of 200 in just the seventh month of 2022.
Those numbers suggest that nearly one person dies every day because of gun-related violence.
While the city has been battling violence for many years, its notorious crime rate paved the way for another unflattering nickname. A wordplay of Baltimore, Maryland, the title Bulletmore, Murderlandis a reflection of the city's lack of safety.
That nickname was said to be created by an unknown graffiti artist who used to spray paint the phrase on the walls of Baltimore.
8. Smalltimore
With a land area of 80.9 square miles and a population of 578,658, Baltimore is relatively a big city. However, despite its size and number of people, folks nicknamed the city Smalltimore.
Baltimoreans are highly sociable people that you'd mistakenly think that everyone knows each other. Many of them also belong to groups and subgroups they identify with. That said, their closeness with each other makes the city feel so small.
On the other hand, the nickname Smalltimore can also be an insult. It may refer to a social scene where people get to share everything with everyone, even unsavory things.
Conclusion
So there it is—a list of Baltimore nicknames and why they're there.
We've seen so far that people give monikers to places not only to express intimacy but to also hurl insults. Sometimes, despite a person's regard to uplift a city like Baltimore, some folks won't be happy about it. At the end of the day, Baltimore's many nicknames are a reminder to everyone that a city can change for the better if its people have a common goal.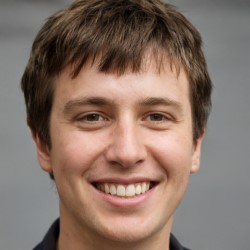 Jason Dempsey is the CEO and Co-Founder of Home City Living. After abandoning the corporate world in order to indulge his wanderlust, Jason founded Home City Living with his partner Rose to create the premier source of travel information and inside local knowledge on the web to help other would-be global explorers and seekers learn to spread their wings and fly.