Baltimore is a good city to live in because it offers many job opportunities, excellent quality of life, and vibrant neighborhoods.
However, all the benefits of living in Baltimore come at a price. Generally, the cost of living is around 17% higher than the national average. The one thing that break's a person's expense budget is housing, which is almost 50% higher than the average in cities in the US.
Is Baltimore a Good Place to Live?
Yes, it is a good place to live. The city has many access points, and one can go here by train, air, port, or by car. It is only eight miles from an international airport.
The city has a rich history, and as such, one can expect culture in its neighborhoods. There are many restaurants, shopping malls, and museums.
One thing of note is that Baltimore is not as safe as other cities. The crime rate here is high, and the city ranks 7th among the most dangerous cities in the US. However, most of the crime happens in depressed areas with gangs. 
Pros of Living in Baltimore
1. Quality of Education
There are many public and private schools in Baltimore. There are also universities and state colleges. It is home to the famous John Hopkins University.
The educational choices here are world-class. For example, one can choose to study at Loyola University or the University of Maryland.
Those who want to be in the field of medicine can say that this is the best city to be. The John Hopkins University is a renowned medical school and medical facility.
2. Rich Job Market
The unemployment rate in the city is low. Anyone who has the skill to boot can find a job here. below are some of the biggest industries:
Transportation
Manufacturing; steel processing
Automobile manufacturing
Recently, there was also a surge in technology startup companies. Who knows, perhaps it will become a Silicon Valley alternative one day.
3. Lots of Attractions
The city offers a lot of attractions. One simply has to go to the Chesapeake Bay to see the wonders of the sea. There are many restaurants in the bay area where one can enjoy a sumptuous meal of the famous Baltimore crabs.
The city is also home to some sports teams like the Ravens. In addition, there is a big stadium, the M&T Bank Stadium, where the Superbowl XLVII Champions were held.
Those who are in school also have a variety of college sports teams to root for. Baseball is also a thing in the city, as it is where the famous Orioles are based.
4. The Climate is Temperate
Baltimore is a place where people can meet anytime of the year. It is not too far north, and it is not too far south.
It does snow in Baltimore, but it does not get crazy cold. The snow can last from December to the end of January.
Summers are hot and humid in the city, but then the heat is bearable. The average temperature varies between 30°F to 89°F. In the worst conditions, the temperature does not go below 18°F during winter or above 97°F in the summer, which makes it an ideal place to live for people of all ages.
Cons of Living in Baltimore
1. Heavy Traffic
It should not come as a surprise—the traffic here is heavy. Baltimore is a metropolitan area. On average, people spend 30 minutes going to work on the commute.
The good news is that there is a decent public transportation system. There is the MTA Metro subway; then there is a Light Rail. People also have the option to take a bus or a shuttle.
2. High Crime Rate
Baltimore moves between third and seventh place as the most dangerous city in the United States. The scary thing is that these are not crimes of robbery but homicide. In addition, most crimes are drug-related.
The positive way to look at this is that if a person has no involvement with illegal drugs, the chances of becoming a victim are small. The crimes also happen mostly in neglected areas, not in all parts of the city.
As a precaution, people must not leave valuables in their cars. It is also not advisable to go to areas where one is not familiar.
3. Big Taxes
Although the city offers many jobs, the taxes are high. The thing is that Baltimore is a politically independent city. People who work here pay an income tax and a city income tax.
Those who own a house also have an obligation to pay property taxes. The tax is used for the city and state's transportation, health, education, and social services.
Those who do business also have to pay a sales tax, which is already inclusive of state, county, and city sales tax rates.
Best Suburbs to Live in Baltimore
Columbia –is the largest suburb in the area where one can enjoy Broadway musicals and dinner theaters.
Bel Air – the crime rate is low, and there is a golf course nearby. The schools are excellent, and there is a farmer's market every Saturday.
Westminster – education is the top offer of this suburb, and the student and teacher ratio is 14:1. It is a quiet and safe community.
Eldersburg – homes here are huge and typically occupy at least one acre. The suburb is close to dining places and golf clubs.
Aberdeen – the crime rate is low, and there are events that happen regularly. It is an ideal place to raise a family.
Conclusion
Baltimore is a good place to live, but then it is not perfect. The crime rate is high in some areas of the city. In addition, the cost of living is also high. There are many job opportunities here, but then one can only live decently if the job pays well. Baltimore is ideal for affluent families who can afford to buy a house or those who are doing really well in their careers.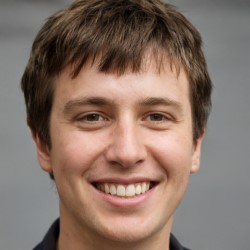 Jason Dempsey is the CEO and Co-Founder of Home City Living. After abandoning the corporate world in order to indulge his wanderlust, Jason founded Home City Living with his partner Rose to create the premier source of travel information and inside local knowledge on the web to help other would-be global explorers and seekers learn to spread their wings and fly.