Are you looking for a retirement destination with mesmerizing landscapes and lots of stunning beaches? Well, you're not the only one!
The number of Americans who retire in Colombia is on the increase. That's mainly because the people there are friendly, the landscapes are incredibly beautiful, and you get to enjoy some of the best coffee in the world!
However, no place is perfect. Just like there are many pros to retiring in Colombia, there are also cons that you need to consider before making the decision.
So, in today's article, we'll tell you all about the pros and cons of retiring in Colombia so you can make an informed decision. Let's dive in.
Pros of Retiring in Colombia
Colombia is a unique country that has something for everyone. There are many pros to retiring in Colombia, including:
1. Low Cost of Living
Colombia is one of the cheapest countries to travel to. Even if you were to move to a big city such as Bogotá or Medellín, chances are you'll still be saving a lot of money on this big move.
What's more, Colombians use a specific system to determine their utilities and bills. This system is called estrato. It divides cities into specific zones, and more upscale locations pay more for utilities. This means that you can lower the cost of living even further by moving to a lower zone!
Additionally, most restaurants and activities cost a fraction of what you'd expect. That's because one Colombian Peso equals about 0.00027 American Dollars, so your bank account will almost stay the same after months of living in Colombia.
Related Article: Retiring in Colorado Springs
2. Colombians Are Friendly
One of the best things Colombia is known for is how friendly the local people are. They're extremely welcoming to foreign visitors. The vast majority of locals will usually go out of their way to help any foreigner.
You'll be greeted with beaming smiles everywhere you go. Some people even claim that Colombia is now one of the most welcoming countries you can visit.
What's best about the natives is that they try their best to make you feel at home. You can have a conversation with a random local that you just met and feel as if you're lifelong friends.
3. Stunning Landscapes and Climate
Colombia is a stunningly beautiful country. No matter which part of Colombia you'll live in, you'll find astounding landscapes and hypnotic views.
Colombia has mesmerizing forests, beaches, and even mountains. One of the most beautiful places in Colombia is Tayrona National Park on the Caribbean Coast.
There, you can spend your day relaxing on the golden sand by the turquoise beach, or you can go hiking in the majestic jungles.
Cocora Valley is famous for producing some of the best coffee crops in the world. Not only that, but it also has some breathtaking landscapes that you won't see anywhere else in the world.
There are countless places you can visit in Colombia, and what makes it even better is the beautiful tropical weather. So, you'll be able to enjoy all the beautiful landscapes without worrying about the weather.
4. Coffee Paradise
Whether you love coffee or not, Colombian coffee is like no other coffee you've tasted before. Colombia is home to the famously known Arabica coffee crops.
The rich aroma of the Arabica brew is incredible, and the texture is silky smooth. There are different types of coffee beans there with different levels of acidity, so you'll definitely find something to your taste.
The entire world loves Colombian coffee. In fact, Colombia exports around 6 million coffee bags per year, as it's the second-largest coffee exporting country in the world.
5. Healthcare
The public healthcare system in Colombia is one of the best worldwide. That's why the World Health Organization ranked Columbia's facilities as the 22nd most efficient in the world.
In addition, Colombian doctors are familiar with treating foreigners. So, you won't run into any miscommunication or translation issues, as most healthcare providers are bilingual.
Health insurance is also mandatory for expats in Colombia. You can either pick the national health insurance plan or show proof of insurance coverage.
6. Safe Location
Though Colombia went through some dark times, these days are long gone. In fact, Bogotá now has a lower crime rate than Indianapolis, meaning that you'll be safer in Colombia than most U.S. cities.
However, that doesn't mean you should lower all your guards. If you live in Colombia, you should also take necessary measures such as not staying out late, securing your home, and avoiding strangers.
7. Close to the USA
Just because you're retiring doesn't mean you should cut all ties with your friends and family. Thankfully, retiring to Colombia means you'll still be near all your loved ones.
That's because Colombia is a fairly advanced country, especially when it comes to tourism. This country has multiple international airports and even more domestic ones.
Cons of Retiring in Colombia
Now that you know some of the pros of living in Colombia, let's discuss some of the cons.
1. Miscommunication
Sadly, most Colombians aren't familiar with the English language. And even if you run into an English-speaking Colombian, chances are they won't be as articulate as you'd like.
This means you'll often run into miscommunication and translation issues. That's why it can be handy to know basic Spanish before moving to Colombia.
2. Bureaucracy
Colombia can be extremely difficult to navigate as an expat, especially if you don't know the language. Simple procedures such as getting an apartment or opening a bank account can take months.
The reason is that paperwork takes ages to complete in Colombia. Also, Colombia is still not as developed as first-world countries when it comes to electronic filing systems.
3. Pollution
Both Colombians and foreigners hate the constant pollution in the country, especially on busy roads. This pollution is mainly caused by traffic and an abundance of motorcycles.
In fact, the uncontrolled industries and contamination in Colombia have taken such a toll on the country that about 8% of deaths are said to be connected to air and water pollution.
Further, constant deforestation and soil erosion further reduce any hopes of reversing pollution in Colombia.
Conclusion
Colombia is one of the most beautiful countries in the world. That's why retiring in Colombia is a good idea.
Additionally, the cost of living is low, and Colombians are extremely friendly and welcoming. You also don't have to worry about safety and healthcare.
However, there are some cons that you need to consider before making the big move. First, you'll need to learn some Spanish, as English isn't widely used in Colombia. Second, pollution is a big problem in Colombia. Many people aren't bothered by these cons. So, if you think these cons won't ruin your peaceful retirement, retiring in Colombia is for you.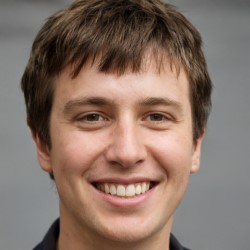 Jason Dempsey is the CEO and Co-Founder of Home City Living. After abandoning the corporate world in order to indulge his wanderlust, Jason founded Home City Living with his partner Rose to create the premier source of travel information and inside local knowledge on the web to help other would-be global explorers and seekers learn to spread their wings and fly.