You've probably heard of military veterans deciding to retire in Colorado Springs. You may have even heard of ordinary employees considering moving there once they reach retirement age.
That's to be expected. Because through the years, this city has always been a highly regarded retirement place.
It seems like Colorado Springs is so appealing to people nearing their last paycheck.
To have a better picture of what to expect, we've listed some pros and cons you can weigh to know what it's like retiring in Colorado Springs.
Pros of Retiring in Colorado Springs
You most likely are considering retiring in Colorado Springs yourself or researching good options for a loved one. So, let us show you the benefits of retiring in the same town as Pikes Peak!
1. Tax-Friendly for Retirees and Senior Citizens
Colorado has a compassionate tax system that makes it ideal for retirement. After all, retirees would want to keep a higher percentage of their pensions and save themselves from tax-induced stress.
The following are Colorado's tax benefits for retirees and senior citizens:
2. Huge Deduction in Retirement Income
Taxpayers aged 55 to 64 are allowed to exclude several thousand from their social security benefits and annual retirement income, while those aged 65 and above can deduct even more (see official sites for exact numbers). This is applicable for the computation of annual taxable income.
3. Low Property Taxes
Colorado has some of the lowest property taxes compared to other states in America. Additionally, the senior property tax exemption is available to individuals aged 65 and above.
Aside from the age requirement, the senior should have an owned and occupied primary residence in Colorado for at least 10 consecutive years to qualify for the benefit.
4. Sales Tax Exemption
Necessities such as groceries and medicines are exempted from sales tax in Colorado.
5. Tax Deductions for Railroad and Military Retirees
Retired Military service members and railroad employees may also claim subtractions and exemptions from their retirement benefits depending on certain qualifications.
6. Good Medical Care
Having easy access to medical attention is an essential factor to consider when choosing a place to retire. In relation, Colorado Springs is capable of providing quality and efficient medical care to its citizens.
The healthcare system continues to expand alongside other services and amenities in Colorado Springs. It has high-performing hospitals equipped with major facilities.
Some of them were even listed in the U.S. News & World Report as Best Regional Hospitals in Colorado (2021) and America's 100 Best Hospitals (2021).
7. Plenty of Retirement Communities
There are numerous retirement communities and assisted living facilities present in Colorado Springs. These facilities assess the individual's needs and provide the appropriate assistance for them. They can arrange services like housekeeping, caregiving, and other personal care.
Retirement communities also typically provide recreational activities and social programs for the enjoyment of the elderly.
8. Healthy Living
Colorado Springs promotes healthy living. It can accommodate a healthy and active lifestyle because it has lots of venues you can go to for exercise.
Besides all the available parks around, another factor that can encourage you to go out is the weather. With over 300 days of sunshine all year round, you have the opportunity to go hiking or indulge in your favorite activities.
In fact, Colorado topped the U.S. News's 10 States With the Lowest Obesity Rates with only 23.8%. It was also recognized for having low mortality and infant mortality rates in the same year.
9. Beautiful Scenery
Home to the majestic Pikes Peak, Cave of the Winds Mountain Park, The Broadmoor Seven Falls, and Garden of the Gods, Colorado Springs is packed with beautiful sceneries. These places don't only serve the eyes, but also serve as spaces for recreational activities.
Colorado Springs's mountain landscapes are popular skiing and hiking destinations for tourists. There are also many parks and picnic areas where you can unwind whenever you want.
What makes Colorado Springs special is its versatility. The city isn't only rich in natural wonders but also abundant in urban development—such as healthcare facilities, buildings and infrastructures, residential properties, public parks, and more.
Cons of Retiring in Colorado Springs
Don't get attached to the city just yet. Maybe there are red flags somewhere! Here are some downsides you probably don't hear about often but should definitely consider.
1. Rapid Population Growth
With many people moving to the city to live the Colorado experience and take advantage of available opportunities, the population rate is bound to soar.
The growth in population in Colorado Springs may not be enjoyable for someone in retirement. This means crowded places and possibly hectic environments, which can disturb your mental health.
Right now, Colorado Springs has a population of 685,000 and an annual 1.18% population growth rate. This isn't currently showing any signs of slowing down, so you must consider if the city's population is still manageable by the time you retire.
2. Congested Traffic and Inefficient Public Transportation
In connection with the previous point, the rapid increase in population is one of the greatest contributors to persistent traffic congestion in the city.
What's more annoying than traffic congestion? Poor public transportation, or a combination of both. In Colorado Springs, it can be challenging to get around without a car. Many people have expressed their dissatisfaction with the city's public transportation in online communities.
It's also safe to say that Colorado Springs is not bike-friendly for newcomers and the elderly since it has a very hilly terrain.
3. Unpredictable Weather
The mostly sunny weather of Colorado Springs has a flip side. While it's usual to expect warm days, rainy days can come unexpectedly. The irregular weather experienced in Colorado Springs links to the city's location and topography.
Getting caught in a sudden rainfall can be dangerous, especially if you're doing outdoor activities like hiking. Frequent weather changes can also affect your health.
For retirees who are supposed to be taking care of their health while indulging in outdoor activities, inconsistent weather can be a setback.
Conclusion
Just like any other place, Colorado Springs has its benefits and downsides. For someone looking to retire, it's important to evaluate if the pros outweigh the cons or vice versa.
Carefully consider your circumstances and relate them to the pros and cons listed above. Are the good things about retiring in Colorado Springs enough to tolerate the cons? Or is it the other way around? At the end of the day, it's good to do your research and best to visit and experience the place yourself. Finding a home to settle in for the rest of your life isn't a trivial decision after all.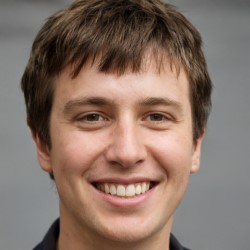 Jason Dempsey is the CEO and Co-Founder of Home City Living. After abandoning the corporate world in order to indulge his wanderlust, Jason founded Home City Living with his partner Rose to create the premier source of travel information and inside local knowledge on the web to help other would-be global explorers and seekers learn to spread their wings and fly.