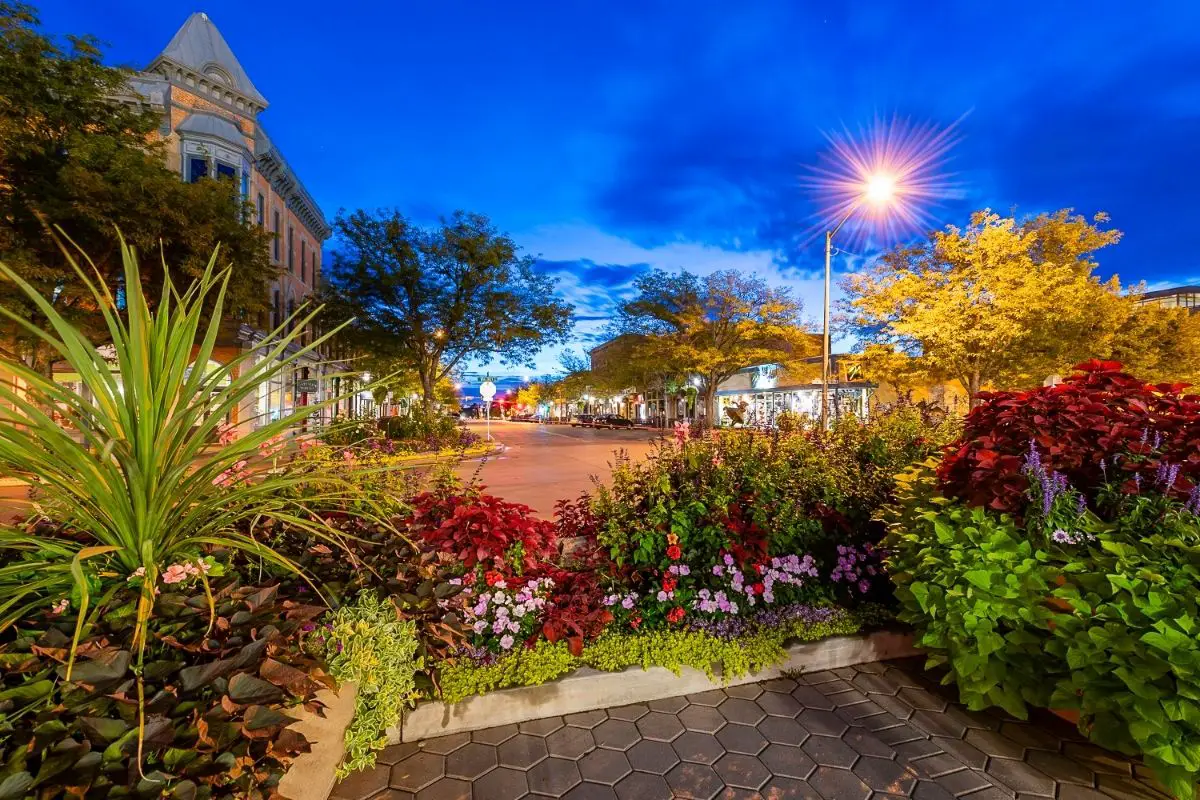 With a population of roughly 165,000 people, Fort Collins is an average-sized city within Colorado.
Fort Collins itself is a beautiful place with stunning natural views. Visitors and citizens alike adore the rough terrains, lush green landscapes, and flourishing rivers found within the city limits.
This scenery allows Fort Collins residents to enjoy many outdoor activities. You'll often see dog-walkers, runners, and bike riders as you travel around the city. 
Fort Collins may have a lot of advantages, but if you're thinking about moving here, you should consider the disadvantages of the city before doing so, including the relatively high cost of living and traffic congestion. 
Advantages Of Living In Fort Collins
1. Affordable Groceries and Utilities
Living costs within Fort Collins aren't great (as I'll discuss later), but when it comes to groceries and utilities, Fort Collins is surprisingly affordable. On average, the cost of food and bills are below national average. 
If you look at the cost of living index, Fort Collins is 116.7, while the national average is 100. You may initially think that this is high, but remember that the main reason why Fort Collins reaches this level is due to greater housing costs.
Apart from this, any other living costs are lower than the United States general average.
One example is the price of utility bills. They're just 78% of the national average, while groceries are just 85% of the national average.
This sounds promising, but remember that the cost of living will vary according to your household's size and whether you use amenities like air conditioning regularly. 
2. Beautiful Scenery
Fort Collins is a great place for those who love the outdoors. There are many green spaces, lakes, natural terrains, and forests to take advantage of. 
A popular example is the city's 'Wild & Scenic' Cache La Poudre River. This stream is a common hotspot for outdoor sports, such as swimming, rafting, and kayaking.
People also love to camp and try their hand at fishing around the area. 
The Horsetooth Reservoir is another famed pool of water. It's 6.5 miles long, perfect for sailing or boating along the surface.
The Horsetooth is available to the public throughout the year, provided you obtain an entrance and camping permit beforehand. 
3. A City for Cyclists
Fort Collins is an amazing city for cyclists. The city has even land that's roughly 280 miles long, which has plenty of bike lanes across it.
Bike riding is a common outdoor activity in Fort Collins, but if you don't own a bike, you can rent or borrow one to keep you entertained in the meantime.
If you're not the competitive type, don't worry – there are plenty of leisurely rides that you can go on to enjoy the scenery. Fort Collins is a beautiful city, and it's even more so when seen from atop a bicycle.
Furthermore, the city has a number of bike shops where you can buy or rent a bicycle, as well as get your bike serviced. This is perfect if you're new to the sport and need some help getting started.
4. Plenty to Do
The city has plenty of festivals, music, and diverse events happening throughout the year.
Many of these occasions have live bands playing music, perfect for those wishing to experience the local culture.
There are also plenty of cinemas, and retail stores to visit. The Swetsville Zoo will keep animal lovers happy, while food enthusiasts can enjoy many of the city's restaurants and cafes.
The city is also home to several breweries and distilleries, as well as a variety of shops and restaurants. History buffs will enjoy exploring the many museums and historical sites located throughout the city. And of course, no visit to Fort Collins would be complete without spending some time in Rocky Mountain National Park!
5. Craft Beer Capital Of Colorado
Fort Collins produces an impressive 7% of the United States beers, while 70% of Colorado's craft beer is made in Fort Collins itself! 
This is why Fort Collins is known as Colorado's Craft Beer Capital. With over 20 craft breweries to visit, beer enthusiasts will be happy exploring the many different types of beers to try! 
Some of the most popular craft breweries in Fort Collins include New Belgium Brewing Company, Odell Brewing Company, and Funkwerks. New Belgium Brewing Company is the largest craft brewery in Colorado and is known for their popular Fat Tire Amber Ale.
Odell Brewing Company is a family-owned brewery that has been around since 1989 and is known for their IPA's. Funkwerks is a newer brewery, founded in 2008, that specializes in sour beers.
6. Great Education System 
We've found parents are very concerned about the education system for their children when looking for a place to live. Fortunately, Fort Collins is an example of a location with a great schooling system.
The city's schooling system ranks highly for a few reasons, covering enrollment rates, high school graduation rates, student-to-teacher ratio, and favorable reviews from students and parents alike. 
The city also houses the well-known Colorado State University. Known less formally as CSU, the university is one of the best higher education institutions in the US.
There are also fantastic vocational training colleges, including CollegeAmerica and IBMC. 
7. Good Healthcare
Fort Collins is ideal for those who are taking a greater interest in their health, as the location is home to some of the highest quality healthcare systems.
Overall, the average physical and mental health of the citizens is good. As there are many outdoor activities and scenic spaces to enjoy, residents are more likely to stay active, reducing the likelihood of sedentary-related conditions.  
Health insurance-wise, 93.8% of Fort Collins' citizens are covered by health insurance, which is slightly higher than the 91.5% national average. 
8. Decent Weather
Fort Collins has a semi-arid climate, which means it receives relatively little precipitation.
The city experiences four distinct seasons, with hot summers and cold winters. However, Fort Collins is located in a relatively high altitude, which can make the summers feel cooler than lower-lying cities.
Precipitation is highly variable from year to year, and the city has experienced both droughts and floods in recent years.
The climate in Fort Collins is generally mild, but the city does experience occasional extreme weather events. For example, in September of 2013, an unusually strong Colorado low pressure system brought heavy rain and high winds to the city, causing extensive damage.
Despite these occasional weather events, Fort Collins is generally a pleasant place to live, with mild temperatures and plenty of sunshine.
Disadvantages Of Living In Fort Collins
1. Greater Housing Costs 
One of the biggest drawbacks to living in Fort Collins is its relatively expensive housing costs. 
While the cost of living is still much cheaper than in most other cities, the housing costs will make up a large portion of the overall budget, for both buyers and renters.
Fort Collins currently ranks at 168.6 on the housing cost index, which is much higher than 100, the United States average. 
If you are planning on buying or renting, you need to be prepared to spend a lot of money. This is an unavoidable fact, but if you want to save money, then perhaps consider looking elsewhere in the state. 
2. Lots Of Traffic
In Fort Collins, peak hours are prone to many traffic jams due to the great number of people attending work and school. You'll often notice these traffic jams around CSU and other colleges.
Another related issue is that there may be more traffic on the weekends when people travel to restaurants, shopping centers, and movie theaters.
Do keep in mind that there are plans to develop Fort Collins' roads to handle traffic better. There is also current development with broadening bike lanes to allow more cyclists through.
However, if you know you are averse to constant traffic jams, then you might not enjoy the city.
3. Distance to Airport
The airport is a good 45 to 60-minute drive away depending on the traffic. This makes the city not an ideal place for people who travel regularly for work or recreation.
The best way to get to the airport is by taking the E-470, which is a costly toll road (costing over $20 per use for some vehicles). This prohibitive cost is a frustration for people traveling into and out of For Collins, as well as other satellite towns around Denver.
However, when you get to the airport, it's fortunately a quality international airport with a fair range of national and international routes.
4. No Professional Sports Teams
With no professional sports teams in For Collins, you'd need to head to Denver for your sports fix.
The absence of professional sports can also lead to a decline in civic pride and community spirit. For many people, rooting for their hometown team is an important part of their identity, and without any teams to support, that sense of community may be lost.
However, most people who live in Fort Collins support the Denver teams, and can even travel the 1-hour drive to attend games. Professional sports teams in Denver include the Denver Nuggets and Denver Broncos.
5. Lack of Diversity
Fort Collins doesn't have much diversity at all. In fact, almost 80% of the city is white.
While the city does have a few minority groups, they are not very well represented. This lack of diversity can be attributed to a number of factors, including the city's history and location.
Fort Collins was founded in 1864 as a military fort, and it was not open to settlement until after the Civil War. As a result, the city has always had a predominantly white population. Additionally, Fort Collins is located in an area that is not particularly diverse. The nearest cities with significant minority populations are Denver and Boulder, both of which are over an hour away.
This lack of proximity makes it difficult for minorities to move to or visit Fort Collins. As a result, the city remains largely homogeneous.
Conclusion: Should You Move To Fort Collins?
Overall, we think that Fort Collins is a nice city to call home. It offers a low cost of living, beautiful surroundings, and plenty of employment opportunities.
There are lots of recreational activities to do, and thanks to the lower crime rate, you'll feel safer outdoors compared to other cities.
Despite these advantages, you should take into account the higher house prices and persistent traffic jams. If you hate the idea of spending your time commuting to work, then you should consider other options.
Remember to weigh up the pros and cons of Fort Collins carefully before making any decisions. But, if you're prepared to adjust to driving during peak hours and spending more of your budget on your house, Fort Collins could be the place for you!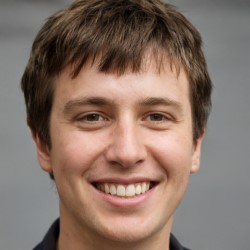 Jason Dempsey is the CEO and Co-Founder of Home City Living. After abandoning the corporate world in order to indulge his wanderlust, Jason founded Home City Living with his partner Rose to create the premier source of travel information and inside local knowledge on the web to help other would-be global explorers and seekers learn to spread their wings and fly.