Colorado Springs is the largest city in EL Paso County in Colorado and the second most populous city in the state, with a growing population of about 1.4% annual increase.
So, why do a lot of people choose to live in Colorado? Is Colorado Springs a good place to live in?
Moving to a new city is a decision that shouldn't be taken lightly. So, if you want to know more about what life is like in Colorado Springs, keep reading.
Is Colorado Springs a Good Place to Live In?
A lot of people consider moving to extend their families, pick a peaceful neighborhood where they can feel safe, or simply live closer to their family and friends.
Throughout the years, Colorado Springs has always ranked as one of the top cities that most people prefer to live in America. But before you start packing, you need to know about the pros and cons of living in this city.
Pros of Living in Colorado Springs
Many people agree that the following reasons make Colorado Springs one of the most sought-after cities to live in.
1. Affordable Living
When you're moving to a new city, the accommodation and cost of living are among the primary concerns.
Compared to the rest of Colorado and other metro regions in the US, Colorado Springs is considered to be highly affordable.
Because it's only a one-hour drive from Denver, most people choose to live in Colorado Springs while working in Denver, where a 1-bedroom apartment usually costs much less than Denver. In some neighborhoods like Southeast Colorado Springs, Mesa Ridge, and Summerfield, the rent can be very low.
In addition to rent, the cost of transportation, grocery, health care, and utilities is more affordable in Colorado Springs, so it's an excellent spot to move to if you're starting a family.
Read Also: Is Jacksonville a Good Place to Live?
2. Plenty of Outdoor Activities
Those who have experienced living in a concrete jungle will definitely appreciate the abundance of outdoor activities in Colorado Springs.
With lots of state and city parks, you'll have tens of bike and walking trails to explore, making fitness part of the city's culture.
If you're into something more challenging, you can find several hiking trails, or you can go kayaking in the river.
The fun doesn't stop when the temperature drops because you can go snowboarding, skiing, and snowshoeing.
Read Also: Is Sacramento a Good Place to Live?
3. High Quality of Life
With numerous farmers' markets, a high altitude that pushes your body to work harder, walkable neighborhoods, and several outdoor activities, a lot of people start to feel and live healthier when they move to Colorado Springs.
This is why healthy living and staying fit is a cultural trend.
As fewer people use their cars for commuting, the air is typically cleaner and healthier. People in Colorado Springs also drink more water because of the dry climate, improving the population's overall health.
Colorado Springs is a peaceful city, but this doesn't mean that you won't be able to enjoy some fun. There are various events held in the city every year, and the most famous one of them is the Air Force Graduation Ceremony, which the locals love to watch.
During this event, the Thunderbirds perform outstanding aerial displays that fascinate adults and children. With a real sense of community, you'll soon be able to become friends with people who share the same interests and hobbies.
4. Plenty of Employment Opportunities
If you're tired of the corporate culture, then moving to Colorado Springs might be the right move for you.
This is because 92% of the local economy is based on small businesses that hire fewer than 500 people.
Living in Colorado Springs is based on the concept of helping one another, as the residents prefer to shop local first. As a result, there will be a lot of opportunities if you're looking for a job.
Cons of Living in Colorado Springs
Despite all these cool advantages, there are a few things that you need to be aware of if you're planning to move to Colorado Springs.
1. Suffering from Sunburn and Dehydration is Common
Due to the high altitude and abundance of outdoor areas, your skin is more prone to sunburn when you're living in Colorado Springs.
Moreover, the air is thin and dry, and you lose moisture faster, so you need to drink plenty of water to protect your body from dehydration. Using a moisturizing lotion is also recommended to protect your skin.
2. The Weather is Unpredictable
It's sunny most of the year in Colorado Springs, but when a snowstorm hits, it hits hard.
Unfortunately, the road system isn't well-managed, and some of the road-clearing solutions that the city uses on the roads aren't enough.
This is why driving can be a bit problematic in Colorado Springs, and you're likely to experience some delays.
3. The Military Presence is High
Waking up to a C-130 flying over your house in the early morning is quite common in Colorado Springs.
Unfortunately, you'll also see many military vehicles and equipment clogging the roads, causing more delays.
Best Suburbs to Live in Colorado Springs
So, which suburb is the best to live in if you're moving to Colorado Springs? Here are some of the top choices.
1. Manitou Springs
With a little bit more than 5000 inhabitants, Manitou Springs is an excellent suburb for nature lovers and those who want to get away from the city.
It's located about six miles east of Colorado Springs and overlooks the majestic views of the mountains. The suburb is home to the Manitou Cliff Dwellings, which were built about 1000 years ago, and there are plenty of hiking trails and mineral water springs to explore.
2. Monument
This suburb is an attractive destination for families with kids with an A school ranking.
The town is located at the base of the Rampart mountain range, and residents usually spend time at the local parks or Monument Lake. There are also a lot of restaurants and coffee shops that you can visit.
3. Peyton
Peyton is a small-town community for those who want to escape crowds.
It's the perfect spot to start a family, as the low crime rates make it one of the safest suburbs in Colorado Springs.
Employment rates are stable, and the schools are excellent, so renting a property in Peyton will typically be more expensive.
4. Woodland Park
Living in Woodland Park will be an excellent decision if you're a fan of high altitudes.
This suburb is known as the City Above the Clouds and is a popular destination for skiing lovers. There is a museum for dinosaurs and fossils, and artistic events and festivals are quite common in this community.
5. Green Mountain Falls
Green Mountain Falls is a busy hub for job seekers and is mostly home to middle-class families.
With plenty of restaurants and shopping spots, there will be a lot to do in your free time. There are also several hiking trails to explore.
Conclusion
Moving to Colorado Springs is an excellent decision if you want to enjoy living close to nature. With plenty of suburbs and good neighborhoods to choose from, you'll definitely find a good place to start a new life.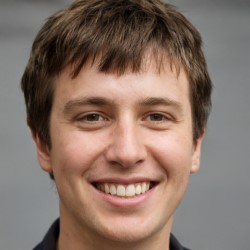 Jason Dempsey is the CEO and Co-Founder of Home City Living. After abandoning the corporate world in order to indulge his wanderlust, Jason founded Home City Living with his partner Rose to create the premier source of travel information and inside local knowledge on the web to help other would-be global explorers and seekers learn to spread their wings and fly.