Jacksonville, Florida, is a large beachside city in Florida. It's got some great upsides, including the amazing all-round weather and great beach access.
It's a lovely city if you choose the right suburb.
But, it's still got a few downsides, such as the rather high crime rate and poor public transit. So, to decide if it's a good place to live, you really need to weigh up the pros and cons of living in Jacksonville for yourself. I've outlined all of them below.
Is Jacksonville a Good Place to Live?
Pros of Living in Jacksonville
Residents of this city appreciate these things about it:
1. 22 Miles of Sparkling Coastline
The lovely sunshine and radiant-watered beaches have to be two of the best things about staying in Jacksonville.
Instead of trying to squeeze a five-day vacation into your tight schedule to enjoy Florida's most fascinating beaches each year, they'll always be within reach if you live in this city!
Those beaches include:
Neptune Beach
Jacksonville Beach
Atlantic Beach
Mayport Beach
Vilano Beach
Amelia Island
Read Also: Is Colorado Springs a Good Place to Live In?
2. Relatively Low Cost of Living
Another huge plus point about staying in Jacksonville is that it's a bit more affordable than your average big city.
It's a lot less costly than other similar cities in the U.S. in terms of population as well as other regions in the state of Florida.
Let's discuss numbers, shall we?
Jacksonville has a cost of living rate of 93.5, which, compared to the national rate of 100, is pretty impressive. Keep in mind that cities like San Francisco, Austin, and San Jose have rates of 269.3, 119.3, and 214.5, respectively.
Read Also: Is Sacramento a Good Place to Live?
3. A Lot of Fun Things to Do Outdoors
Besides obviously spending some much-needed calm time at the beach, Jacksonville allows you to experience many more fun adventures.
Whether you're into historical artifacts, nature and wildlife, or the upbeat urban lifestyle, Jacksonville has it all!
For wildlife enthusiasts, the following places are a must-go:
The Jacksonville Zoo and Gardens
Castaway Island Preserve
Catty Shack Ranch Wildlife Sanctuary
The Tree Hill Nature Center
A perfect museum or opera date —you know those are their own brand of special, can take place anywhere in:
Museum of Contemporary Art Jacksonville
Jacksonville Symphony
The Beaches Museum
The Florida Theater
There's also plenty of space for sports lovers here since the city is home to the Jacksonville Jaguars, so expect to start rooting for a different football team!
4. Laid-Back Lifestyle and Ideal Weather
One thing you'll hear many people say about Jacksonville is that it combines the laid-back vibes of a town with the best features of a big city.
So, you'll find many great restaurants, shopping malls, parks, and the like at a relaxing pace!
In addition to that, the weather is almost never gloomy in Jacksonville, with its hot and humid summers and mild winters. Even during the coldest months of the year, the temperatures don't go below freezing in this city.
Cons of Living in Jacksonville
To a lot of people, the upsides far outweigh the downsides. Still, you should have a general idea of the cons of living there to make a well-informed decision.
1. Low Income
Unfortunately, Jacksonville is known for its considerably low median household income.
When compared to the national average of around $63,000, Jacksonville's $54,000 makes people think twice about working there.
Other areas in Florida are better in this regard, including:
Palm Beach
Naples
Miami Shores
2. Poor Transportation
Many people who live in Jacksonville aren't happy about its public transportation.
Sure, the city has a decent bus system and skyway. However, the public transportation system isn't often as punctual as you'd need it to be if you'll be relying on it to get to work every day.
This is why it's advisable to have a car to be able to make your way smoothly in this city, especially since it spreads over 740 square miles.
With the high population and the city's large area, your home will likely be pretty far from where you work, hence your need for a reliable means of transportation.
3. Relatively High Crime Rate
Even though Jacksonville isn't as dangerous as other areas in Florida like Gainesville or Tallahassee, it still has its fair share of shady neighborhoods.
Its crime rate is higher than the national average, which is an important point to keep in mind before moving there. Still, by steering clear of the dangerous areas, like northern neighborhoods, and going for statistically safer places, you should be good to go!
Best Suburbs to Live in Jacksonville
As we mentioned earlier, picking the right suburb to live in Jacksonville ensures you stay away from violent or property crimes as much as you can. Here are the top candidates:
Palm Valley: A nice, safe community where people from all over the U.S. choose to live for its security and friendly atmosphere
Jacksonville Beach: A lovely neighborhood that's perfect for families with its great beaches, parks, and decent public school system
Nocatee: A welcoming neighborhood where people host cool events and kids go bike-riding and playing in the streets due to its high safety status
World Golf Village: An excellent place to live for people who want solid education, plenty of job opportunities, and various recreational activity services for children and adults
Sawgrass: A family-friendly neighborhood where everything is within reach, from grocery stores to public schools
Conclusion
Jacksonville's best aspects are the all-year-round great weather, plenty of attractions to visit, low living costs, and, of course, all the beautiful beaches!
On the other hand, the city's not-so-cool features include its less-than-perfect public transportation, high crime rates, and low income. Now that you know all about the city's pros and cons, you can finally make up your mind about living in it!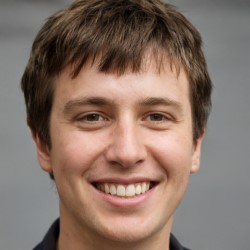 Jason Dempsey is the CEO and Co-Founder of Home City Living. After abandoning the corporate world in order to indulge his wanderlust, Jason founded Home City Living with his partner Rose to create the premier source of travel information and inside local knowledge on the web to help other would-be global explorers and seekers learn to spread their wings and fly.