As a relatively small city sitting on the Nature Coast, you may well be tempted to move to Ocala, Florida. There is such a wide range of activities, as well as scenic attractions, horse events, and the stunning Ocala National Forest to enjoy.
Like any place to live, there are some drawbacks and negative aspects to the city that are worth considering too so you can make a well-balanced decision.
Whether you have a small family, want to move for employment, are retirees, or want to get close to nature then read on. In this guide, we will look at the pros and cons of Ocala, Florida to determine whether it is a good place to live.
The City Of Ocala, Florida
The mid-sized city of Ocala is in the county of Marion and can be described as having an urban feel. You can still feel the benefits of city life without the constraints that come from living in a huge metropolis such as New York City or Los Angeles.
Ocala is a relatively diverse city where the cost of living and the inherent livability both rank well and you should have plenty to do if you like the outdoors.
The Pros Of Living In Ocala, Florida
Several pros could entice you to move and live in the city of Ocala. Though the city is around an hour's drive from a beach, there is still plenty to do if you enjoy being outside in the sunshine.
These include the cost of living, the sheer abundance of outdoor activities, a wealth of horse ranches, and how close it is to Florida's theme parks.
1. Cost Of Living
While the overall cost of living in Ocala is similar to the national average, housing prices are discounted compared to the national average. In fact, expect to pay 28% less in Ocala than the national average cost for a 2 bedroom house. So, houses can be purchased at an excellent price compared to nearby major cities.
There are plenty of neighborhoods that should fit a wide range of budgets. The affordable housing is helpful yet so is the generally low-level cost of living when compared to a larger city.
When you take into account the housing costs, then add in transportation, grocery items, and utilities then it should make it an attractive city to move to.
2. Lots Of Outdoor Activities
Ocala can be considered a green city for its abundance of trees that line the neighborhoods and its golf courses.
Then there is the gorgeous Ocala National Forest which is easily found as it covers so much area and is well worth a visit if you enjoy fishing, snorkeling, swimming, boating, and canoeing.
If you enjoy nature or are an aspiring photographer then this is a significant factor to consider.
Florida does benefit from superb weather so spending time outdoors should be an easy thing to do in Ocala. If you were looking for an essential thing to do when outside then check out Alexander Springs and Juniper Springs.
You should find the springs relaxing and can be a great way to spend a calming afternoon though if you did want something a little more challenging then go for a canoe ride or a swim.
3. Excellent Horse Ranches
Ocala is well known for its horse ranches, even earning the nickname of 'Horse Capital of the World' due to its proud record of producing several of the finest champions in equestrian sport.
The city also includes the Florida Horse Park, a 500-acre site that acts as an official training ground for the US Equestrian Team.
Ocala's love for horses also amounts to an estimated $2.6bn to the local economy and brings in a lot of jobs which could be a factor in your decision to move there.
With an excess of 1,200 horse farms in the area, you should often see a horse riding on the road and see plenty of horse paraphernalia across the city. If you enjoy looking after horses or want to learn how to ride one then there are few better places than Ocala.
4. Proximity To Theme Parks
Of course, when you think of Florida you should be thinking about theme parks. Ocala is well-situated to Walt Disney World and Universal Studios which should only be 65 miles away, making it achievable for a weekend road trip.
You can also count Universal's Islands of Adventure, Fun Spot America, and Wonderworks to all be the same distance away at around 65 miles.
This is great for a growing family wanting a day out as Busch Gardens should only be 81 miles away and Legoland Florida only 85 miles away.
The Cons Of Living In Ocala, Florida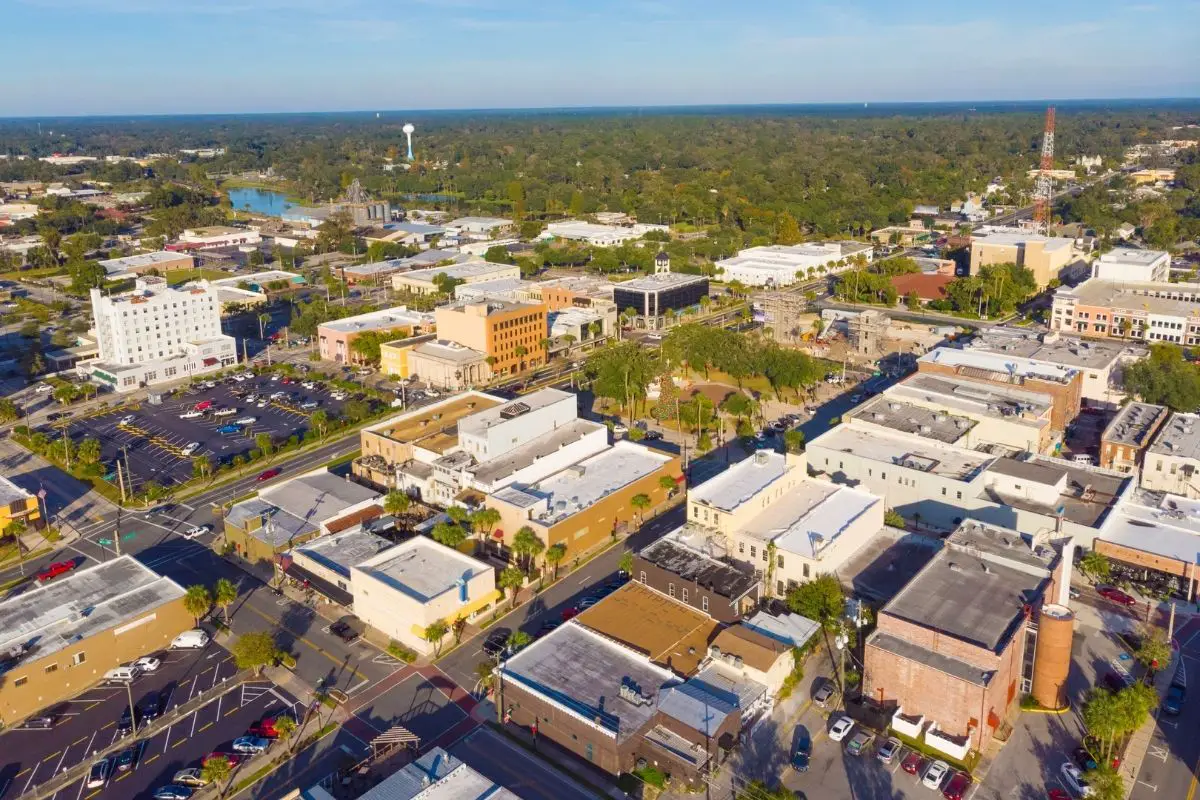 As with any city, Ocala has its faults and these may put you off moving when you weigh them all up. Fundamentally, this includes how difficult it may prove to find a well-paid job and the high crime rate.
Though there are so many outdoor activities you can find yourself doing, the city does lack a huge range of things to do when compared to other cities. For a growing family, the below-average education rates may also be a telling factor.
1. Difficulty Finding A Well-Paid Job
One of the major considerations for moving to Ocala can be how difficult it is to find a well-paid job. The city does struggle to generate enough local jobs as the equestrian industry can be a difficult one to step into and the service industry does not offer high-paying jobs.
While cities like Orlando and Tampa can offer plenty more jobs, there are still some large employers in Ocala including Lockheed Martin and AT&T.
If you are moving to a new city, it helps to have a job secured before you take the next step but this should not be an issue if you are retired.
2. High Crime Rate
You may be perturbed at how high a crime rate the city of Ocala has. Though popular with young, growing families and retirees, the crime rate is a concern.
This is especially prominent for property-related offenses and the average crime rate in urban areas can be around 60% higher than that seen across the country.
If you do move to Ocala, it is advisable to speak to locals about which neighborhoods you should avoid and which are considered quite safe to live in.
3. Small Downtown Area
For all the outdoor pursuits and horse-related activities that the city has to offer, it can get a bit boring in the city itself unless you take up a few hobbies.
There are also only so many theme parks you can visit and the mid-sized city can seem somewhat limiting for its nightlife. The downtown area, particularly the square, may be considered small with only a select array of shops and restaurants.
If you wanted to visit the beach then you would have to drive for over an hour to hit the Gulf Coast. If you wanted to visit a large city then Orlando is also about an hour's drive away.
However, Ocala is small enough to find your way around easily and does have a tight-knit community that it can be proud of. It may be a case of integrating yourself to make the best of living there.
4. Below Average Education
For a growing family, the education system is of prime importance as you want to make sure that your children get the best start in life. That may be a reason not to move to Ocala as it does not have a great reputation in the state of Florida.
Only around 25% of the permanent residents that call Ocala home have achieved a bachelor's degree. You may also have to pay a lot more money to put your children into a private school which may have to be factored into the overall cost of living.
You may soon grow tired of the lack of activities that the city itself has to offer and it is over an hour's drive away from a beach.
Once you have weighed up all the pros and cons then you can decide whether Ocala is a good place to live for you and your family.
Frequently Asked Questions
Should I Be Worried About The Hurricanes If I Move To Ocala?
You may be surprised to find out that the city of Ocala is yet to be hit by a hurricane. Considering how much news coverage South Florida gets when a hurricane hits, and the devastation one can cause, this should be a relief.
However, the city can suffer from the remnants of a tropical storm which would still blow over trees and cause sizable damage to roofs and mobile homes.
With that taken into consideration, property insurance rates in Ocala are comparably lower than in other areas of Florida that are more susceptible to hurricanes.
What Are Some Of The Best Places To Live In Ocala?
There are several areas in Ocala which represent good value for the property. These include Belleview which is south of the city and northwest of Lake Weir and benefits from a small-town charm that you may enjoy.
Silver Springs is on Highway 40 and is renowned for its spring formations though house prices can vary wildly due to Ocala Country Club.
Other areas include Summerfield which is just below Belleview and can be considered more lavish due to several golf courses that populate the area. Lake Weir itself benefits from a fresh water system and is also a great place to live if you enjoy being close to nature.
Ocala does benefit from a wide variety of different places to live, each with its characteristics so you should be able to find one that appeals to you.
Conclusion
Ocala is an ideal place to move to for a retiree or anyone who can move into the equestrian industry and enjoys the outdoors.
However, for a growing family, the low cost of housing and cost of living is compromised by the comparatively high crime rate and the poor education system.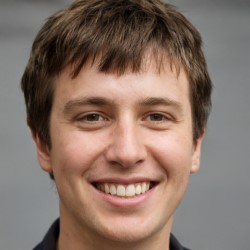 Jason Dempsey is the CEO and Co-Founder of Home City Living. After abandoning the corporate world in order to indulge his wanderlust, Jason founded Home City Living with his partner Rose to create the premier source of travel information and inside local knowledge on the web to help other would-be global explorers and seekers learn to spread their wings and fly.