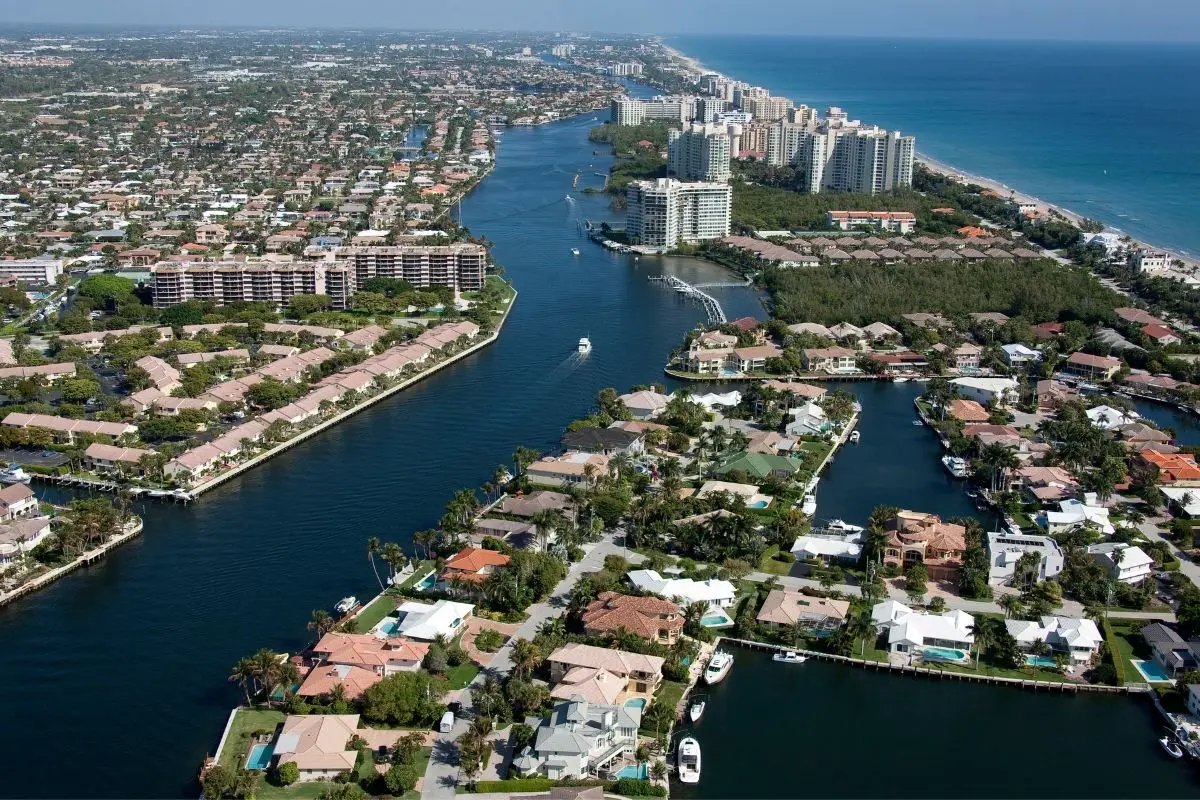 In recent years, Boca Raton has been on the rise, with plenty of jobs available, as well as great schools and amenities. It's also located near some of the most beautiful beaches in the world.
Boca Raton is also conveniently located near many major cities, making it an ideal place to live for those who want easy access to urban centers. The city boasts a low crime rate and excellent schools, making it a safe and desirable place to raise a family.
However, due to the great location and excellent livability, the cost of housing is very high. According to AreaVibes, the cost of housing in Boca Raton is 98% higher than the national average – so expect to pay twice as much for a house in Boca Raton as your average US city!
Who would like Boca Raton:
Retirees and wealthy people seeking a comfortable new home.
Beach and boat lovers.
Reasons not to like Boca Raton:
Lack of cultural diversity.
Housing is very expensive.
The Pros of Boca Raton, Florida
1. The Weather is Fantastic
With warm temperatures year-round, you don't have to worry about freezing cold winters, nor scorching hot summers. This means you can enjoy outdoor activities throughout the entire year without having to worry about extreme heat or freezing conditions.
2. There are plenty of Job Opportunities Available
If you're looking to get into the medical field, law enforcement, education, or even construction, you will find ample employment opportunities.
3. The Quality of Life is High
For example, Boca Raton offers amazing parks, nature trails, and green spaces. The area is filled with beautiful homes and apartments, and people love to go hiking and biking through these areas.
4. Education is Good
Schools in the area are ranked among the best in the nation. They offer excellent programs, and students often score high on standardized tests. Average test scores, according to AreaVibes, are 57% above the national average.
5. Crime Rates are Low
Compared to other major cities, crime rates in Boca Raton are quite low. The area is safe, and residents feel comfortable walking around at night. In fact, violent crime is 48% below the national average.
6. Public Transportation is Easy
Public transportation is easy to use, and getting around town isn't too expensive. Taxis are also readily available, and they're cheap.
7. The Beach is Nearby
If you want to enjoy the outdoors, then you won't have to travel far away from home. Just a few minutes' drive will bring you to some of the most beautiful beaches on earth.
8. People are Friendly
Residents of Boca Raton are generally very friendly, and they're happy to help others out. It has a great community atmosphere.
9. There are Few National Food Chains
Restaurants like McDonald's, Starbucks, and Walmart are rare. For me, I like this. It means that you have to look out for great local eateries that have unique offerings.
The Cons of Boca Raton, Florida
1. Traffic can be Bad
While there are lots of roads in the area, traffic jams are common during peak hours. If you live in a busy area, you'll likely experience long commute times.
2. Living Space can be Limited
Although Boca Raton is growing rapidly, there are only so many houses and apartments available. You could end up paying higher rent because there just isn't enough housing for everyone who wants to move here.
3. The Area Lacks Diversity of Restaurants
While it's true that there are many types of restaurants, shops, and entertainment venues, the area doesn't offer much cultural variety.
4. Parking can be Tough
Finding parking spots in the area isn't easy. On top of that, parking tickets are expensive.
5. The City is not Diverse
Seventy-five percent of residents of Boca Raton are white. The next largest ethnic group is Hispanics, at 11% of the population. This lack of ethnic diversity might be a reason for the lack of cultural and restaurant diversity. Boca Raton is, in many ways, a 'very white' location to live.
6. The Weather can be Too Hot for Some People
In the summer, temperatures can soar above 90 degrees Fahrenheit. This makes it difficult to enjoy outdoor activities during some times of year. People who love hot summers will be very happy with this city, while people who like milder weather will struggle.
Overview and Amenities
1. Location
Boca Raton is a city located in southern Palm Beach County, Florida. The city is situated between the Atlantic Ocean and the Everglades. The city is known for its luxurious lifestyle and beautiful beaches.
2. Sports Facilities
golf is one of the most popular sports activities in Boca Raton. The city is home to several golf courses, including the prestigious Boca Raton Resort & Club. Golfers of all skill levels can enjoy a round of golf at one of the city's many courses. In addition to golf, Boca Raton is also home to a number of other popular sports activities.
Tennis is another popular activity in the city, and there are several public courts available for use. Basketball and soccer are also popular, and there are a number of parks and recreation facilities that offer these activities. Whatever your sport of choice, you're sure to find a place to play in Boca Raton.
3. Education
Public schools in Boca Raton include Boca Raton Community High School and Palmetto Elementary School. Private schools include St. Thomas Aquinas Catholic School, Northwood Christian Academy, and Lakeview Baptist Church Preschool. The education system is well above the national average according to all major metrics. This is likely because of the wealth of the residents, giving them great access to educational resources.
3. Health Care
There are several hospitals in the area. These include Delray Medical Center, Boca Raton Regional Hospital, Boca Raton Hospital, and Boca Raton Memorial Hospital. The area is home to many retirees, and the healthcare facilities have been built-up accordingly.
4. Transportation
Boca Raton sits between Interstate 95 and U.S. Highway 1. Both highways run through the city. Other major roads include Federal Highway (U.S. Route 441), State Road 836, and State Road A1A.
5. Airports
Palm Beach International Airport is the closest airport to Boca Raton. The airport serves flights in and out of New York City, Boston, Chicago, Los Angeles, San Francisco, Denver, Houston, Orlando, Philadelphia, Washington D.C., and many other cities.
History
The land that would become Boca Raton was originally inhabited by Native Americans. Spanish explorers came across the area while searching for gold.
Soon after, these same settlers began building their own homes in the region. Eventually, the area became part of Mexico.
After the Mexican-American War, Spain regained control over South Florida. In 1821, Spain gave the land to Luis Gualberto de Torres y Aguilar. He later sold the land to Juan Ponce de Leon.
In 1886, Henry Flagler bought the land from Ponce de Leon. Flagler had already built hotels in Miami and Key West. He wanted to build more hotels, but he needed a place to stay before his guests arrived. So, he decided to buy land in Palm Beach County.
He also planned to develop the land into an exclusive resort. Unfortunately, World War I ended his plans.
In 1925, George Merrick purchased the land from Flagler. He developed the area as "Merrick Park". Later, he renamed the area "Boca Raton" after the Bahamian word for "rooster".
At first, Boca Raton consisted mostly of farmland. But, soon after, developers started buying up land in the area. They created streets and paved them with asphalt. Homes were built along the newly constructed streets.
As time went on, Boca Raton continued to grow. By the 1960s, the population reached 15,000. Today, the city has about 100,000 residents.
My Final Thoughts About Boca Raton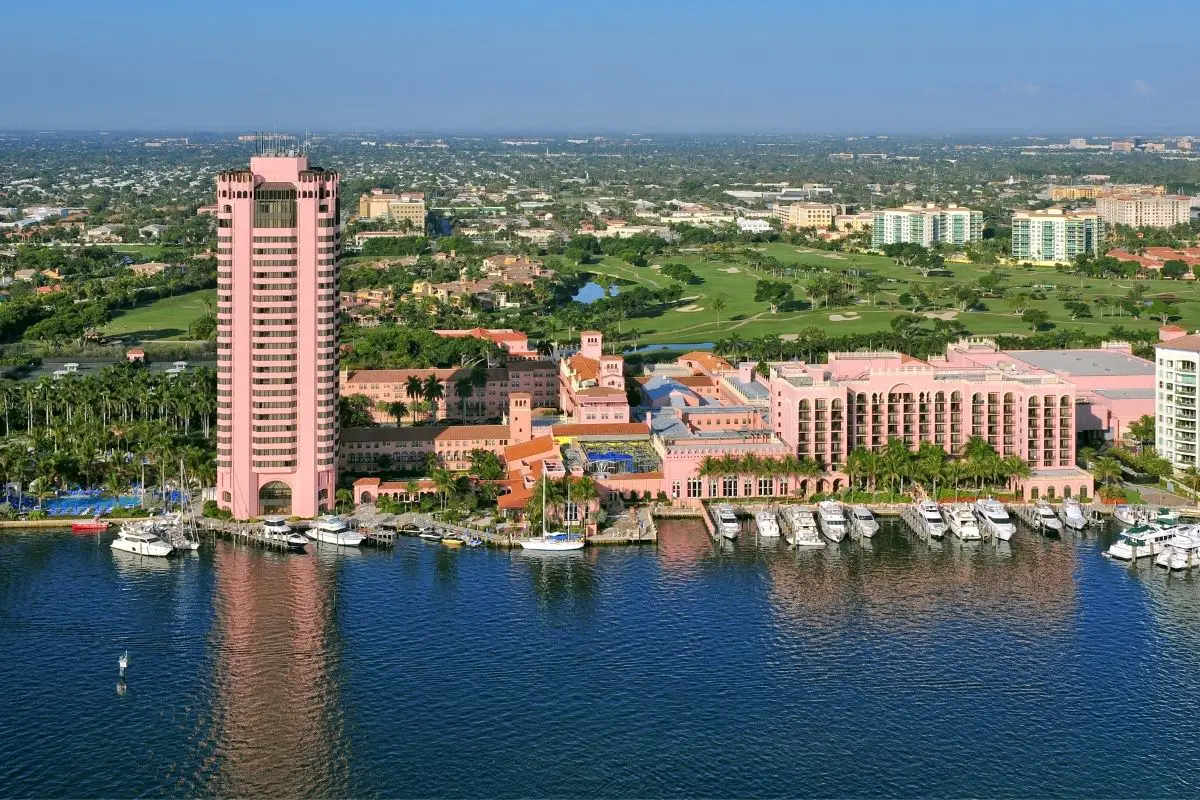 So there you have it! In short, Boca Raton is a great place to live and work. It's close to everything you need and offers plenty of entertainment options. The weather is pleasant year-round which makes it a popular place for affluent people to move to, but that also pushes up the cost of living significantly.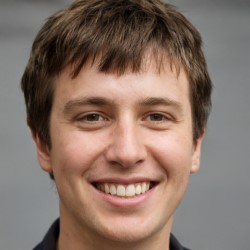 Jason Dempsey is the CEO and Co-Founder of Home City Living. After abandoning the corporate world in order to indulge his wanderlust, Jason founded Home City Living with his partner Rose to create the premier source of travel information and inside local knowledge on the web to help other would-be global explorers and seekers learn to spread their wings and fly.