Known for its lush greenery and farm-to-table cuisine, Sacramento has become one of the top cities in the United States to move to.
People are relocating to the California Capital for several reasons. It could be the spacious neighborhoods, the higher chance of employment, and not to mention, the rich history this city holds.
Compared to the famous California cities like San Francisco, San Diego, and Los Angeles, it's got a lower cost of living, but also unfortunately doesn't have the beach access most Californians have come to expect.
Is Sacramento a Good Place to Live?
Pros of Living in Sacramento
1. Rich History to Explore
In 1848, over 750,000 lbs of gold were extracted from the Sacramento region then.That's well around 2 billion dollars worth of gold back then.
In today's economy, this amount could reach well over 15 billion dollars. This huge discovery commercially developed the Californian state significantly.
This gold was found in Sutter's Mill, which was a region owned by a Sacramento resident. That being said, if you're curious about what the old days were like, you can take a tour around Sutter's Fort. There, you can see lots of historic reenactments as well as old establishments such as bakeries and blacksmiths.
You may even get to see some immigrant quarters. Now, if you're more of a bookworm, you can read all about the rich history of Sacramento at the California State Library.
Read Also: Is Jacksonville a Good Place to Live?
2. Variety of Weekend Getaway Options
Sacramento is the perfect central location for lots of weekend getaways. As long as you drive early to beat the traffic, you can visit lots of areas without having to worry about lodging costs.
If you want to do some fishing, you can take a road trip to Bodega Bay in Northern California. You can drive over to Berkely to check out some unique cultural attractions such as the Berkeley Art Museum.
Apple hill is also a must-go location that boasts beautiful farm scenery. The place is perfect for kids since it has a petting zoo and face painting, while adults can enjoy wine tasting at the Lava Cap Winery.
Other than that, you can drive over to other places like Yosemite, Sonoma, Napa, Reno, and Tahoe for an adventurous weekend getaway.
3. Active Job Market
Sacramento has great opportunities when it comes to its job market. While most employment is government-provided, some private employers are also on the rise such as the healthcare companies, Kaiser Permanente, Sutter Health, and Dignity Health.
Other private employers include Blue Diamond, VSP Global, Intel, and Raley's. Other than that, Salary-wise, the average household income in Sacramento also fares well on the national average.
3. Plenty of Choices of Neighborhoods
Sacramento has lots of neighborhood options. There are several suburban choices you can browse.
If you're looking for more urban-style living, you can check out Midtown.
Meanwhile, South Land Park features some wide-style and one-floor houses, ideal for families. If you're looking for a more upscale region, then East Sacramento may be your pick.
Cons of Living in Sacramento
1. Traffic Pains
Since numerous people are moving to Sacramento, you can expect to face more traffic.
While it may not be like San Francisco or Los Angeles traffic, it still wouldn't be described as sparse. You may experience this congestion if you don't hit the road early enough.
This is true even for those who commute by bus, bicycle, or even walking. The crowd is only going to get worse as the city's population increases.
2. High Cost of Living
Sacramento isn't as expensive as other cities in California like San Francisco, but on a national scale, it has a high cost of living.
Accordingly, a studio apartment can average around 1000 to 1100 dollars, while a three-bedroom could cost about 2000 to 2200.
3. Bad Crime Rates
The crime rates in Sacramento are relatively high. The chances of you becoming a property crime victim are 1 in 34.
Before moving into Sacramento, you need to make sure you have an adequate home security system in place. Luckily, some regions hold less crime than others such as Willow Creek and Natomas Park.
4. No Beaches
When you think of California, you usually think of beaches. But unfortunately, Sacramento is inland and doesn't have great beach access.
The fastest way to get to the beach is to head down toward Berkley and then try to make use of the beaches along the coastline to the north of the Berkley/San Francisco area.
Best Suburbs to Live in Sacramento
Folsom – The suburb includes exceptional features such as its Folsom Lake State Recreation region. You can go hiking, fishing, swimming, biking, and horseback riding there. Folsom also has a collection of museums, shops, and restaurants all around its commercial district.
Gold River – This area is mostly filled with homeowners and retirees. Nevertheless, it's also ideal for families since it has several parks and coffee shops. The public schools in the suburb have multiple programs such as their character education peacemakers program.
Davis -Low crime rates and positive high school graduate percentage are some of the things that make this suburb idyllic. The place hosts lots of fun-filled festivals. Plus, it has the fastest commuting time compared to other areas in California.
Fair Oaks -If you like chickens, you'll fit right in Fair Oaks. The place entertains lots of festivals, yes, even one for chickens. If you have a fur baby, they'll probably enjoy the suburb's dog walking festival as well.
Roseville -Home to trusted public schools, recreation centers, shops, restaurants, and spas, Roseville is heaven for families. The population rate is around 120000, meaning more amenities and options for you.
Conclusion
Overall, Sacramento is a good place to live in, whether you're bringing a family, friends, or just yourself. With increasing job opportunities, you can live a stable life and enjoy the benefits that this city provides.
Sacramento offers numerous commercial district centers, natural scenery, commuting options, recreation centers, and parks. Although the city's living costs are relatively expensive on a national scale, they're more affordable than in other Californian regions.
It's also worth noting that Sacramento's crime rates are considerably high, but you may be able to avoid crime-stricken areas in the city. All the same, the city is culturally diverse and brimming with artistic talent and national history. What's not to like?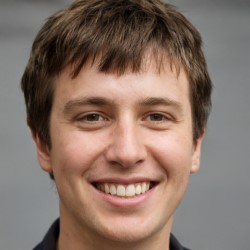 Jason Dempsey is the CEO and Co-Founder of Home City Living. After abandoning the corporate world in order to indulge his wanderlust, Jason founded Home City Living with his partner Rose to create the premier source of travel information and inside local knowledge on the web to help other would-be global explorers and seekers learn to spread their wings and fly.