Fresno is one of California's largest counties. Although not as popular as Los Angeles, it still has some major attractions for which it's famous.
So what is Fresno known for? This post highlights 10 things this large and beautiful city has that set it apart from any other!
What is Fresno Known For?
1. Raisins
Fresno's economy has been largely based on agriculture ever since it was founded in the late 19th century. As of 2020, the gross value of its agricultural economy is almost $8 billion!
The city of Selma in Fresno is known as "The Raisin Capital of the World," and it sure is a deserved title, as exports are estimated at around 125,000 tons annually.
But that's not all. Fresno is a lead exporter of other agricultural crops, like:
Almonds
Pistachios
Poultry
Cattle
Tomatoes
Oranges
Peaches
There's even a chile named after the county, the fruity and spicy Fresno chile.
Related Article: 10 Famous Things Tampa is Known For
2. Hot Summers
If you're already planning your visit to Fresno, there's one important aspect to take into consideration; the weather. Fresno can be temperate most of the year, but summers are especially brutal there.
Just try to steer clear of the months of June, July, and August, where the temperature is at its highest. However, some years, this warning extends to both May and September, which can be just as hot.
3. Tower District
Being an affordable place to live doesn't mean it has to be boring! Fresno boasts some amazing attractions, such as the Tower District.
Named after the Tower Theater, which is named after Fresno's old water tower, Tower District is the county's hub for arts, culture, and nightlife activities.
There, you can find so many things to do, from attending wine tastings to art events like Rogue Festival.
Just check the District'swebsite to know more about local businesses and cultural events to visit while you're there.
4. Chaffee Zoo
If you're visiting with children, they'll absolutely love Chaffee Zoo!
This amazing attraction is home to more than 200 different animal species placed in habitats that closely resemble their wild homes. Popular habitats include Sea Lion Cove, Stingray Bay, and Tropical Rainforest.
There are also many activities visitors can participate in, like conservation awareness, as well as a summer zoo camp for children. These activities are all offered at a discounted rate for holders of zoo membership.
5. Forestiere Underground Gardens
A truly unique experience you can't find anywhere other than Fresno is the Forestiere Gardens. It's an intricate, vast network of underground rooms, halls, and orchards that spans around 10 acres.
It was all built manually by a Sicilian immigrant called Baldassare Forestiere, and it took him 40 years to expand it, primarily using hand tools and without any real study of architecture.
The result is a hauntingly beautiful, catacombs-like structure that remains in pristine condition to this day, cared for by members of the Forestiere family.
6. Birthplace of the Modern Credit Card
Nowadays, credit cards are an indispensable part of everyday life, so it's hard to imagine that in the not-so-distant past, they weren't really a thing. Sure, similar concepts existed, but in 1958, it all changed!
Bank of America issued its very first credit card, called the BankAmericard, that very year. And what better place to test this revolutionary new product than Fresno, California?
This is a running theme to this day. Many companies choose to soft-launch or market-test products in Fresno. The unique structure of a quiet city in a loud state gives it an advantage that intrigues large companies.
7. Great Location for Nature Lovers
Fresno might be an agricultural county, but nature thrives in and around it like no other place.
The city has the wonderful Woodward Park, which lies by the banks of the San Joaquin River. It has a gorgeous large lake, multiple small ponds, and forest areas you can explore.
It's also home to the Shinzen Japanese Garden, a serene destination peppered with camellias and Japanese apricot trees, as well as breath-taking maples that change with the seasons.
Moreover, when you're in Fresno, you have the unique advantage of being within driving distance from three major national parks: Yosemite National Park, Kings Canyon National Park, and Sequoia National Park. A wonderful trip idea for campers and hikers alike!
8. Diverse Community
Another thing that sets Fresno apart is the diverse community it has. Aside from being a city with a Hispanic majority, it also has a large Asian and black population.
This all contributes to the rich cultural footprint this great city has. This is best represented by Fresno having many talented poets, two of whom were named United States Poet Laureate and California Poet Laureate.
It's also evident in the music festivals and parades the city of Fresno hosts. And the best thing about it is that there's an event for everyone, so no matter your preferences, you'll find something you'll like! This brings us to the next and final point:
9. Amazing Food
Apparently, being an agricultural capital gives you a foot forward in the world of great eats! Fresno is known for its top-notch farm-to-table cuisine that draws from its various cultural influences.
But if there's one thing that unifies people, it's good food, and Fresno has no lack of great suggestions to satisfy any taste. Whether you're into Mexican, Japanese, Italian, or Irish cuisine, you're guaranteed an unforgettable experience!
10. Affordability
Housing expenses in California have reached all-time highs in the past few years, and it's not showing any signs of stopping.
That said, Fresno county has some of the most affordable housing options in California. The cost of renting an apartment or even buying a house in Fresno is not even half of what you would pay in San Diego or Los Angeles.
Wrapping Up
What is Fresno known for? So many great things!
Aside from being a great agricultural city, it also boasts great destinations, a diverse community, and a unique and varied food culture. Not to mention the affordable housing and the interest of huge companies in it as a test market. All of this is to say, if you get a chance to visit Fresno, don't hesitate to!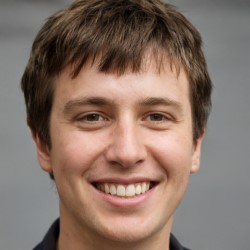 Jason Dempsey is the CEO and Co-Founder of Home City Living. After abandoning the corporate world in order to indulge his wanderlust, Jason founded Home City Living with his partner Rose to create the premier source of travel information and inside local knowledge on the web to help other would-be global explorers and seekers learn to spread their wings and fly.