Tampa might not be Florida's most popular city with tourists, but it sure has a lot going on for it!
The city is a bustling and multicultural center located on the Gulf of Mexico and almost directly north of Havana, Cuba. It has strong Latin influences, especially from Cuban immigrants, and is popular among snowbirds escaping the cold winters up north.
Tampa is most famous for its beautiful beaches, hand-rolled cigars, crazy thunderstorms, and of course, the Tampa Bay Buccaneers.
What is Tampa Known For?
1. Ybor City (AKA Cigar City)
In the late 19th century and early 20th century, Tampa was the center of the worldwide cigar industry.
Named after the man who started it all, Vicente Martinez-Ybor (pronounced "EE-bor"), the historic Ybor City was home to cigar plants that employed over 4000 workers. They produced almost a million hand-rolled cigars each month, which put Tampa on the map as Cigar City.
Nowadays, Ybor City in downtown Tampa is home to many businesses, attractions, as well as markers of the city's history. The cigar plants that weren't demolished after the mechanization of the cigar industry were converted into colleges, restaurants, as well as design firms.
Related Article: 10 Famous Things Fresno is Known For
2. Amusement Parks and Kid-Friendly Activities
Tampa might not be the Floridian city most famous for its amusement parks (looking at you, Orlando), but that doesn't mean it's lacking in this department!
Tampa is home to the great Busch Gardens, a fun-filled, African-themed amusement park. It's owned by the Seaworld company and is their second-largest park in the United States.
If that's not your cup of tea, right across the street from Busch Gardens is Adventure Island waterpark. Built over 30 acres, there are endless possibilities for a great day with the family on all those amazing water rides.
For an educational break from all the splish-splash, you can take your kids to The Florida Aquarium, home to almost 200,000 aquatic species. You can also visit ZooTampa, a nonprofit zoo that has a prominent role in conservation efforts.
Related Article: 10 Famous Things Minneapolis is Known For
3. Rich Architecture & Great Museums
If you'd rather relax and learn more about the city through its art and architecture, Tampa has some great offerings.
The Tampa Museum of Art houses contemporary art, as well as ancient artifacts from the Greek, Roman, and Etruscan civilizations. It also offers temporary exhibitions as well as art classes for the artistically inclined. The architecture is also pretty awesome!
Another unique building is the Museum of Science and Industry, with a gorgeous IMAX dome that lends it a truly memorable look. It also has a lot of educational events for both kids and adults.
And we can't forget to mention the Henry B. Plant Museum, which was built as a hotel and resort in the 1890s. It currently houses a museum that transports you to the Victorian era to experience it as an early Floridian tourist did over 100 years ago.
Related Article: 10 Famous Things Omaha is Known For
4. Gasparilla Season
The city of Tampa boasts the third largest parade in the US during the fun and festive Gasparilla season.
For more than 100 years, the memory of the legendary pirate José Gaspar is resurrected during the Gasparilla Pirate Parade.
Two months every year (from the end of January to the end of March) will see colorful street decorations, people dressed up as pirates, and fun for the whole family.
Make sure to stick around for the Sant' Yago Illuminated Knight Parade, as well as the music and art festivals hosted during the Gasparilla season.
Related Article: 10 Famous Things Sacramento is Known For
5. Crazy Thunderstorms
This is a bit of an odd thing to be known for, but Tampa is the city with the most thunderstorms per year in the US. Orlando, Miami, and Jacksonville, FL closely follow, so it's a problem the whole state seems to have.
This thunderstorm and lightning issue is mainly due to the warm, humid climate of the state. The sea breeze from both the Atlantic Ocean and the Gulf of Mexico seems to make the problem worse.
However, this never stopped the Tampa Bay Lightning from making it their name. It sure instills fear in their opponents, and that's all that matters.
6. Tampa Bay Buccaneers & Tampa Bay Lightning
For the avid sports fan, you can't mention Tampa without immediately having the Tampa Bay Buccaneers or Tampa Bay Lightning jump to mind.
The Buccaneers (aka Bucs) is a great NFL team that won the Superbowl twice (XXXVII, LV) and is currently the home of Tom Brady, one of the best NFL players of all time.
As for The Lightning (aka Bolts), it's a legendary NHL team that won the Stanley Cup championship in 2004, 2020, and 2021. For them, it seems like lightning struck in the same place not twice, but three times!
7. Year-Long Summer
Tampa is known for its year-long warm weather that never dips too far below the 70s during the day, even in the winter's coldest months.
It's also famous for having constantly sunny weather and a proper summer that stretches from May to October.
This makes Tampa a wonderful vacation spot, which is great for anyone who hates gloomy winters and wants to get away to someplace brighter.
8. Gorgeous Beaches
The Tampa Bay area has so many breathtakingly beautiful beaches. While those inside the city of Tampa, like the Ben T Davis Beach, might be humble, a 40-minute drive will take you to some of the country's best beaches.
St. Pete Beach in St. Petersburg, FL, is ranked the country's 2nd best beach, and the closer Clearwater Beach is ranked 8th. You can also visit Fort De Soto Park, which has a laid-back feel to it.
9. Booming Nightlife
Those who prefer nighttime activities, like clubbing, live music, or bar-hopping, should check out Club Parana, Gaspar's Grotto (pirate-themed, as always), as well as the Crowbar.
Downtown Tampa in Ybor City also has a lot of smaller, less well-known clubs and establishments. So don't be afraid to walk around and check them out for yourself!
10. It's in the Center of Florida
Tampa's location makes it a great jumping-off point to any other place in Florida. You're about 5 hours away by car from large cities like Miami, Orlando, or St. Augustine. This makes it ideal for people who like to take a day off to get away and go somewhere with a new view.
Conclusion
If you thought Tampa was just Orlando or Miami's boring cousin, you're mistaken!
Tampa has so many great attractions that make for an unforgettable vacation. From amusement parks to museums and pirate parades, there's something for everyone!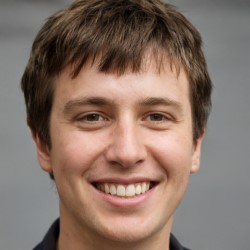 Jason Dempsey is the CEO and Co-Founder of Home City Living. After abandoning the corporate world in order to indulge his wanderlust, Jason founded Home City Living with his partner Rose to create the premier source of travel information and inside local knowledge on the web to help other would-be global explorers and seekers learn to spread their wings and fly.