Surely, everyone knows that Milwaukee is the beer capital of the world. But there are many more things Milwaukee is known for.
From draw bridges to bridge wars and celebrities, Milwaukee is famous for many things!
What is Milwaukee Known For?
1. It is the beer capital of the world
Milwaukee was once the home of beer companies like Miller and Pabst. It is a city where one can find several breweries. Today, the city is a leader of fine beer craft.
As the 19th century was closing, Milwaukee has earned the reputation as the leader in beer production. The leading brewers even capitalized on this and used slogans like "The Beer That Made Milwaukee Famous."
Tourists can choose from several brewery tours here like the one with Coors, Lakefront Brewery, Milwaukee Brewing Company, and many more.
Related Article: 15 Famous Things Dallas is Known For
2. The Summerfest
The Summerfest is an annual music festival in the city, which started in 1968. It is by no means Woodstock or as grand as the ones in Austin, but it attracts thousands of people worldwide.
The Summerfest is held at the Henry Maier Festival Park, and one of the goals is for companies to showcase their brands to consumers. On average, the Summerfest has about 750,000 attendees.
Here are some examples of artists who have headlined this event:
Linkin Park
Ed Sheeran
Kings of Leon
The Rolling Stones
Stevie Wonder
Carrie Underwood
The festival happens on asphalt and grass, and the entire festival covers about 75 acres of parties, music, and venues for companies to display their products.
Related Article: 15 Famous Things El Paso is Known For
3. Harley-Davidson Museum and Factory
Milwaukee is famous for having this museum—as everyone knows, the brand is a world-renowned icon in the motorcycling industry.
The Harley-Davidson Museum and Factory in Milwaukee makes it possible for people to see the company's history.
There are also shops here where people can buy authentic gears and clothing. The gallery of bikes includes those that were first built in 1903, plus there are guided tours.
On some occasions, there are events in the museum, such as a bike show, concert, a pub cruise boat experience, and many others.
Related Article: 15 Famous Things Indianapolis is Known For
4. Statue of Arthur "Fonzie"
The statue, often called the BronzFonz, is a work of art by Gerald P. Sawyer. It is popular because it depicts Henry Winkler as The Fonz, a popular character in a television series back in the 1970s called Happy Days.
The Happy Days TV series was set in the city.
The bronze sculpture is a historical work of art, and it why it is famous. The character, Fonzarelli, was one of the most iconic TV series characters in America. The sculpture saw the light of day on August 18, 2008.
During the unveiling, most of the characters in the show, Happy Days, attended. The actor, Winkler himself, said that the statue is unbelievable.
Related Article: 15 Famous Things Kansas City is Known For
5. Scenic Rivers and Riverwalk
Milwaukee is famous for its scenic rivers, and the riverwalk is a particular area of interest.
This river extends for more than three miles and starts at the former location of the North Avenue Dam. 
People who follow the river would find themselves in downtown Milwaukee and eventually to the Historic Third Ward and then finally, to Lake Michigan.
6. Draw Bridges
Milwaukee is famous because of its draw bridges. There are 16 bridges along the Milwaukee River.
Not all of them are draw bridges, as some were constructed as standard bridges and vertical lift bridges.
Particularly, the Bascule Bridges are historic as they have one or two movable spans. These spans are called "leaf." They rotate vertically on a horizontal axle. They also work like a seesaw. In French, the word seesaw is Bascule.
In Milwaukee, the government experimented with bascule bridges because there was a need to connect the land on the river's side, and yet it was important to facilitate waterway traffic.
7. Lake Michigan
Lake Michigan in Milwaukee is famous because the lake was a key to the economic development of the city. The lake's harbor provided protection and transportation of goods.
Essentially, Milwaukee is a city that was built on water. The area was wet when the first arrived. The lake and rivers were all essential in making water flow to the industries in the city.
Today, the city is home to many activities that involve water such as kayaking and boating. People can take a boat cruise or simply just take a walk along the lake or riverbanks.
8. The Old Federal Building
This building is famous because it is old. It is a post office, a federal office, and also a courthouse. Built in 1892, the building is iconic because it is a symbol of how mail was revolutionized in the past.
The Old Federal Building is a testament of old Richardsonian and Romanesque architecture. Then granite that the builders used was a mix of Athelstane from the state and the Rockville White type of granite from Minnesota.
9. Cheese Curds and Frozen Custard
Cheese curds are a big deal in Wisconsin, and it is one of the things that make Milwaukee famous. It is a small piece of cheese, with special characteristics.
When they make these, they separate the curd from the whey. Then, then press the curd into a block of cheddar. They are mildly salty, and they are best served fresh.
Milwaukee is also popular as being the frozen custard capital of the world. Custard first came here in 1938, and the iconic Leon's Custard opened shop in 1942.
10. Sports Teams
Like other cities, Milwaukee is home to national sports teams such as the Milwaukee Bucks and Milwaukee Brewers.
There are four professional sports teams here:
Milwaukee Brewers for baseball
Milwaukee Bucks for basketball
Milwaukee Admirals for ice hockey        
Milwaukee Wave for indoor soccer
Milwaukee also has seven non-professional sports teams, most of which come from universities and colleges in the city.
In sports history, the city is popular for its tradition of tailgating before a Brewers game. Tailgating is a process where people park their cars in a wide park as they drink and socialize before a game begins. In addition, the Bucks also won an NBA championship back in 1971.
11. Milwaukee Bridge War
The Milwaukee Bridge War occurred in 1845 and it was a conflict between people from Wisconsin. The conflict was due to the construction of a bridge that closes the gap on the Milwaukee River.
Milwaukee was famous for it because people fought over who should pay the damages when a schooner rammed into the Spring Street Bridge. People from the west and east took weapons and fought.
People got attacked and injured. At that time, bridge construction happened with the support of armed guards.
12. Gene Wilder
Gene Wilder was an actor who hails from Milwaukee. He is also a screenwriter and director, and he made his fame in the movie industry with Willy Wonka and the Chocolate Factory.
He played the titular role in that film.
Gene Wilder, born Jerome Silberman, also went to Washington High School in the city in 1951. He attended acting classes in New York before pursuing a career in Hollywood.
Today, Gene Wilder is regarded as one of the best performers of comedy in film. He earned a cult following after the release of Willy Wonka, and because a major star in two other iconic films, Blazing Saddles and Young Frankenstein.
13. Heather Graham
Heather Graham is an American actress born in Milwaukee. She appeared in several TV commercials before landing a spot in a feature film called License to Drive.
Here are other films and TV series where here performance as supporting actress was notable:
Drugstore Cowboy
Twin Peaks
Six Degrees of Separation
Swingers
Boogie Nights
Bowfinger
Austin Powers: The Spy Who Shagged Me
Heather is popular for playing characters that call for strong sex appeal. She often appeared in magazines' list of most beautiful or sexiest women. Today, Heather is an advocate of climate change.
14. Latrell Sprewell
Latrell Sprewell was a basketball star in the NBA. He was born in Milwaukee. He played for several teams like the Golden State Warriors and New York Knicks. 
Although Latrell did not achieve monster stardom like Michael Jordan or LeBron James, he received four NBA All-Star selections.
He was also an All-NBA First Team selection, and he made significant contributions to the Knicks to reach the 1999 NBA Finals.
His game also helped the Minnesota Timberwolves to reach the 2004 Western Conference Finals. One intriguing thing that he did happened in 1997 when he chocked and punched a coach, Carlesimo, during a practice. 
15. Sewer Socialism
Milwaukee is popular because of what people refer to as sewer socialism. It was a pejorative term for a movement, American Socialism, which began in Milwaukee.
This movement started in 1892 and lasted until 1960.
The term was created by a man named Morris Hillquist in 1932, in a convention of a group called Socialist Party of America.
Summary
Milwaukee is a city of rich history and awesome food. As the beer capital of the world, it is home to the finest breweries, and yet it has other things to offer to anybody looking for museums and important part of America's history.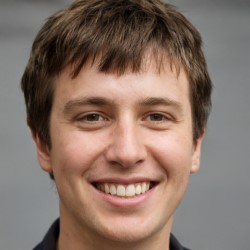 Jason Dempsey is the CEO and Co-Founder of Home City Living. After abandoning the corporate world in order to indulge his wanderlust, Jason founded Home City Living with his partner Rose to create the premier source of travel information and inside local knowledge on the web to help other would-be global explorers and seekers learn to spread their wings and fly.