Kansas City is one of the most famous cities in the country because of its barbecue and love for art.
It is not expensive to live here, and it is why prices for tourism are also affordable.
Below are some of things that make the city famous. 
What is Kansas City Known For?
1. National World War I Museum at Liberty Memorial
One of the places where one can understand the significance of history is the National World War I Museum at Liberty Memorial. It has the biggest collection of WWI memorabilia and artifacts.
One of the most popular attractions in this museum is called War Remains. It offers a virtual reality
(VR) experience, which makes it feel like a game. In it, the visitor can relive the war through the immersive VR experience.
Related Article: 15 Famous Things Milwaukee is Known For
2. LEGOLAND Discovery Center
There are only ten LEGOLAND parks in the world, and one of them is in Kansas City. It is an indoor Lego playground, and there are rides that kids can enjoy.
Here are the highlights of the park:
Miniland – a feature exhibit that showcases some iconic buildings in Kansas City.
Creative Workshop – children and adults can learn how to build Legos better
Interaction – the children can interact with their favorite Lego superheroes in a 4D cinema.
There are also several gift shops where people can buy more than 900 Leo products such as sets and collectible items.
Related Article: 15 Famous Things Oakland is Known For
3. National Museum of Toys and Miniatures
This museum in Kansas City is famous because it has the largest collection of fine-scale toys and artwork, many of which are miniaturized version of the real thing.
There are also historic toys here on public display. These toys are part of American history where children can also learn of technological advances incorporated in toys.
Related Article: 15 Famous Things Orlando is Known For
4. 96 Tornadoes
Kansas City is famous for being a tornado magnet. On average, the entire state gets 96 tornadoes each year.
These tornadoes are violent, and one of the most severe was the Udall tornado back in 1955. It was classified as an F5 tornado, and it destroyed almostevery building in the city.
The Udall Tornado holds the record as the most devastating tornado not only in Kansas City but also in Oklahoma and Missouri. Many lives were lost—87 people died and more than 200 were injured. It killed 20% of the population of Udall.
Related Article: 15 Famous Things Phoenix is Known For
5. Jazz
The city is famous for what is called Kansas City Jazz, a kind of jazz that developed in the city back in the early 1920s.
This type of jazz was the beginning of a musical transition which eventually led to the formation of the big band style.
Today, Kansas City remains as one of the cradles of jazz and it stands toe-to-toe with New Orleans, New York City, Philadelphia, and St. Louis.
Because of the rich jazz history of the city, there are many bands and jazz performances spread out in the area. Anyone looking forward to experiencing Kansas City Jazz will not be disappointed.
Related Article: 15 Famous Things Reno is Known For
6. 200 Fountains
Kansas City is the City of Fountains. There are more than 200 fountain installations in here. Historically, these fountains were built for drinking and were used exclusively back in the 1890s.
The oldest fountain here is the Women's Leadership Fountain, which was built in 1899.
There was anther one that was built in the same year, which cost $12,000 in that year's money. This fountain no longer exists as it was demolished sometime in 1941.
Related Article: 15 Famous Things Tulsa is Known For
7. Verrückt Water Slide
This water slide is famous for being the world's tallest water slide. The height was 168 feet and seven inches, and it opened in 2014.
It is closed now because of a terrible accident that happened in 2016.
A boy that took the slide was decapitated—the boy was the 10-year-old son of Scott Schwab, a state legislator and eventually a Secretary of State.
8. Bleeding Kansas
Bleeding Kansas was a war that some people refer to as Bloody Kansas or Border War. It was a series of civil confrontations in the Kansas Territory that occurred from 1854 to 1859.
The battle is a result of guerilla warfare between those who supported slavery and those who opposed it. In the entire battle, about 55 people died.
This war was also a contributor to what will later a larger scale war, the American Civil War.
9. Great Flood of 1951
The Great Flood happened in Northeast Kansas in 1951. It killed 24 people and caused many families to leave their homes.
It happened in the middle of July, and the cause was heavy rains. The cost of damage at that time was estimated at $760 million. In today's money, that cost amounts to $5 billion.
The heavy rains caused several rivers to rise. These rivers were the Kansas River and Missouri River, along with others surrounding the city.
10. Chris Cooper
Kansas City is popular because Chris Cooper, a Hollywood star, was born here. Chris is an award-winning actor known for his roles in movies like Adaptation, American Beauty, and The Bourne Identity.
Chris was the recipient of an Academy Award and a Golden Globe Award. Although he was never a leading actor, he is a good supporting actor for the movies he appeared in.
He also played the role of Norman Osborn in the Amazing Spider-Man (2014).
11. Jean Harlow
Jean Harlow is another Hollywood superstar who was born in Kansas City. She made her mark in the industry by playing the "bad girl" role.
She was one of the leading sex symbolsback in the 1930s. In the movie industry, she earned the nicknames Blonde Bombshell and Platinum Blonde.
She worked in the industry for only nine years. Despite this, she was one of the biggest stars of Hollywood in her generation. In 1999, the American Film Institute placed Jean Harlow in the 22nd spot of the greatest female actresses in Hollywood.
12. Love of Art
Kansas City is famous for its love of art. There is no shortage of museums and galleries in the city.
Below are three of the most famous ones:
Nelson-Atkins Museum of Art
Kemper Museum of Contemporary Art
Kansas City Murals
Nelson-Atkins is the best place to look for a wide collection of art from all over the world. Kemper opened in 1994, and it the first and largest contemporary museum in Missouri.
As far as the murals go, one can find them all over the city. In Kansas, at work is visible on building's walls. They are all in public view. One can find iconic murals and sculptures without having to go to a museum.
13. Love for Barbecue
Kansas City is famous for its barbecue, which is far different from one can eat in Chicago. What makes the barbecue unique is the variation of sauces.
In Kansas, one can find all sorts of flavors and meat. The secret, however, is the sauce. Culinary experts from around the world say that the barbecue sauces in Kansas City are thick and sweet. The reason being is that in most recipes, people use molasses and sugar.
One unique food in Kansas City is the smoked beef brisket that is made from the tips. The chef carves these parts and puts them in a smoker until the outside is burnt. As such, the nickname for this dish is burnt ends.
14. Sports Culture
Kansas City has several popular sports teams. The people are massive fans of sports, and there is a rich sports history in the city.
There is a sport to watch in the city any time of the year.
Kansas City Royals – this is the baseball team in the MLB.
Kansas City Chiefs – the professional NFL team of the city.
The city also has a racetrack, the Kansas Speedway. It is a tri-oval racetrack that was built in 2001. This venue hosts two NASCAR race weekends. At one time, the IndyCar Series also happened here bac in 2011.
The track is 2.4 kilometers long and is owned and operated by NASCAR. The speedway had an impact on the area—it provided people an avenue to put up businesses.
15. Beer Festivals
Kansas City is famous for its beer festivals. There are several that happen here every year, and residents only have to choose which one they want to attend.
Most of the beer festivals or events happen between September and October.
Here are some examples:
Beer & Bourbon on the Boulevard
Independence Uncorked
KC Beer Fest
KC Summer Beer Fest
These events are hosted separately by different organizers. During the festival, many brewers will come together and offer their own brand of beers. People who participate must buy a ticket to get free samples. They can also buy if they liked what they tasted.
Summary
Officially named the City of Fountains, Kansas City is one that may not have seen bloody wars in its history, but then it has a fair share of true Americana—from jazz to barbecue, the city has what it takes to be one of the most famous places in the country.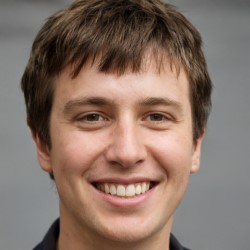 Jason Dempsey is the CEO and Co-Founder of Home City Living. After abandoning the corporate world in order to indulge his wanderlust, Jason founded Home City Living with his partner Rose to create the premier source of travel information and inside local knowledge on the web to help other would-be global explorers and seekers learn to spread their wings and fly.