What is there to find in Phoenix but rattlesnakes, right? Wrong—Phoenix is one of the biggest metros in the country, and a popular one at that.
There are many things about the city that make it unique and famous, and the top 15 of these things are shown below.
What is Phoenix Known For?
1. Desert Environment
Phoenix is a famous place for being hot and arid. It is a desert, and its only contender in the US is Las Vegas.
The climate is desert type, and there is little rainfall throughout the year. The temperature is high, especially in summer, but nighttime temperatures can drop below freezing.
Despite the heat, it is not a bad place to live. The city thrived and became a hotspot because the heat is bearable, and the sunny weather is one thing that people seek when they want to enjoy the outdoors.
Because of this climate, it has become a popular place to move into, and it is the reason why Phoenix is the fifth most populated city in the country.
Related Article: 15 Famous Things Albuquerque is Known For
2. Outdoor Activities
Phoenix is home to many outdoor activities, and it has become synonymous to hiking, paddling, mountain biking, and many other things.
The city has established several trails and networks that people can hike safely. Of course, one still has to be careful as these deserts are also home to venomous rattlesnakes.
One of the most popular mountain trails is in Aravaipa. Almost every month, one can attend or join desert races.
Related Article: 15 Famous Things Austin is Known For
3. Nature Parks
Phoenix has epic nature parks for those who just want to walk and view scenic landscapes.
The city is popular for its mountains like Camelback, South Park, Piestewa, and many more.
One of the most popular nature parks is what people call Hole-in-the-Rock in Papago Park. It was Charles Poston who named and claimed this place in 1982. 
What makes it special is the series of openings on the hill. These openings are called tafoni, which is composed of red sandstone that formed about 15 million years ago.
Related Article: 15 Famous Things Charlotte is Known For
4. Phoenix Museums
Phoenix is famous for its love of museums. There are museums for kids, musicians, ranchers, and so much more.
There are also museums that shut down, which people today can no longer visit.
Today, some of the most popular are:
Heard Museum
Children's Museum of Phoenix
Arizona Science Center
Phoenix Police Museum
There are other museums worthy of their own space, here, which will be discussed in detail later.
Related Article: 15 Famous Things Chattanooga is Known For
5. Tech Industry
Phoenix gained popularity in the tech industry in recent years as it is a conducive city to build start-ups.
The city is now one of the fastest-growing technological regions in the USA.
Particularly, the Greater Phoenix area is the main hub for tech companies. With a population of more than a million, the city has no shortage of talent for the tech industry.
Here are some notable companies that operate here:
Boeing
Lockheed Martin
Wix
Cybba
Big Time Software
There are at least eight aerospace companies in the city, and more than 1,200 companies do their aerospace launches in the state.
Related Article: 15 Famous Things Colorado Springs is Known For
6. Hall of Flame Fire Museum
The Hall of Flame Fire Museum is the only one of its kind in the country. It is a museum dedicated to firefighters who died in the line of duty.
The museum is located in Papago Park, and it covers about an acre of land. The museum provides historical artifacts and exhibits.
They have also restored more than a hundred pieces of fire apparatus from 1725 to 2004.
The museum not only has artifacts from the US. There are items here that came from Europe, Germany, Japan, and other countries. There is a children's area and a gift shop.
7. Chester Bennington
Chester Bennington was the front man of a popular rock band that dominated the 2000s, Linkin Park.
He was born in Phoenix and for a time, was also a vocalist of Stone Temple Pilots.
Bennington is hailed as one of the best male vocalists of his generation. He struggled with depression and substance abuse, and he later was found dead in his home. The death was ruled as suicide by hanging.
Chester did a lot for the music industry, and he is generally credited as the man who brought nu-metal to the mainstream public. Without Chester, nu-metal would never have reached the masses, and that is according to Fred Durst, the lad vocalist of Limp Bizkit.
8. Steven Spielberg
Steven Spielberg is a director and screen writer. He is also a producer, and he was the one who brought iconic movies to the public like Jaws, Schindler's List, E.T., and many more.
Although Steven was born in Ohio, he grew up in Phoenix. It was during his college years when he moved to California.
Spielberg is the icon for the New Hollywood era, and he is one of the most successful directors in terms of commercial success in the industry. He is recognized as a powerful person in the movie industry, and he is also one of the most influential celebrities in the world of making movies.
9. The Brophy College Preparatory Scandal
Phoenix gained infamy with the cheating scandal that rocked the Brophy College Prep. It was a principal who made the exposure in 2022.
The high school administration sent a letter to parents telling them that there was a widespread cheating scandal in the math class.
Although cheating is not uncommon in schools, this school is one that trains sons and daughters of scions—political and business leaders t ha shape the city's economy.
10. Phoenix Suns
Phoenix is popular because an NBA team carries its name—the Phoenix Suns.
The team has never won an NBA Championship, but it holds the record as the fifth team with the highest all-time winning percentage.
The two most notable players of the team were Charles Barkley and Steve Nash, both of whom are Hall of Fame recipients. Charles Barkley is known for having fought Michael Jordan and the Chicago Bulls in 1993.
Steve Nash, on the other hand, is considered as one of the best point guards who ever graced the courts of NBA. Steve did not shine with the Suns because he was overshadowed by Jason Kid. It was during his stint with the Mavericks that he showed his true potential.
11. Arizona Diamondbacks
The Arizona Diamondback is a Major League Baseball team based in Phoenix. They began playing in 1998 and their home games are played at Bank One Ballpark. 
Although the team is nowhere close to the popularity of the New York Yankees, it is a team that is currently developing.
What was once ridiculed as the worst team in baseball is becoming a team to contend with.
12. Desert Botanical Garden
The Desert Botanical Garden is popular because it is one of a kind. Here, people can experience not just nature but also culture.
The garden boasts of flora varieties that one can only see in the desert. The place is a popular destination for events, most notably wedding ceremonies.
The nature reserve covers 55 acres or land, and it houses thousands of species of cactuses and trees from all over the state. The establishment also offers education services for adults, children, and academic institutions.
13. Hot Air Balloon Rides
Phoenix, because of its sunny weather and landscape, is popular for its balloon rides.
There are several companies offering this service, and one of the most popular is Hot Air Expeditions.
People can take a ride on hot air balloons and capture the scenic view of the desert and the city landscape. Normally, the price of admission is at $200, and the duration of the flight is an hour.
The one thing that makes this experience different is that the riders can take pictures at a 360-degree viewpoint. At low flight, people can also see animals like rabbits and quails. The minimum age that most operators take is five and the minimum height is four feet.
14. Musical Instrument Museum
The Musical Instrument Museum is the largest of its kind in the whole world. It is popular because it housesmusical instruments from as far back as 6,000 years.
The museum, often called MIM, opened in 2010. There are over 15,000 instruments to see here. All these instruments come from different parts of the world. According to its curators, the instruments on display came from more than 200 countries. The museum also holds events such as concerts and events for kids. 
15. The Phoenix Symphony
The Phoenix Symphony is the only symphony in the state, and that is why it is popular. There is only one orchestra, and the master behind it is Tito Muñoz.
The orchestra also offers education and community programs.
The orchestra typically performs at the Phoenix Symphony Hall, but they also grace other events. There is no dress code when they perform. From time to time, they also play with a theme, such as cosplay.
Summary
Phoenix may be a desert, but it is a desert with a heart. It may no be as old as the other cities in the country, but it certainly does have a rich history and unique culture.
The key to the city's popularity is its balance of nature and nurture. Here, people embrace technology and yet they do not forget to highlight the things that make their city different.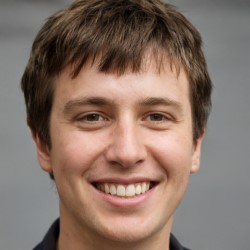 Jason Dempsey is the CEO and Co-Founder of Home City Living. After abandoning the corporate world in order to indulge his wanderlust, Jason founded Home City Living with his partner Rose to create the premier source of travel information and inside local knowledge on the web to help other would-be global explorers and seekers learn to spread their wings and fly.