Phoenix Arizona is known for its retirees, freedom-loving culture, and unique landscape. It's a city that enjoys great weather most of the year – so much so that people flock to Phoenix in winter to avoid the cold.
In this article, I'll explore the pros and cons of moving to Phoenix.
Who might enjoy living in Phoenix Arizona?
Retired Randy
Phoenix welcomes tens of thousands of snowbirds every winter who flock south to avoid the cold.
Sporty Sally
Phoenix has several major league sports franchises and great stadiums to watch live games.
Hiker Hannah
There is plenty of hiking in the Sonora desert and nearby Sedona. Just be prepared for some hot dry conditions!
Driver Dan
It's a driver's city with a well-organized grid system and relatively decent traffic.
Alright, let's get into this. I'll provide a table summary below, then explain each point one-by-one under that.
| Pros of Phoenix | Cons of Phoenix |
| --- | --- |
| 1. Pro – Phoenix's Decent Cost of Living. | 1. Con – Snowbirds make winter busy. |
| 2. Pro – Phoenix's Warm Winters. | 2. Con – Dust storms. |
| 3. Pro – Golf Culture. | 3. Con – Phoenix gets Hot Summers |
| 4. Pro – Many Sports Teams. | 4. Con – Poor Education Outcomes |
| 5. Pro – Great Mexican Food Trucks. | 5. Con – Everything is Average |
| 6. Pro – 211 Days of Sunshine per Year. | 6. Con – Phoenix Lacks Character |
| 7. Pro – Well Organized Grid System. | 7. Con – There's Urban Sprawl |
| 8. Pro – Airport Close to Downtown. | 8. Con – It's Remote |
| 9. Pro – Good Job Market. | 9. Con – Scorpions and Rattlesnakes |
| 10. Pro – Sedona and Senora Hiking. | 10. Con – Economy Reliant on Real Estate |
10 Pros of Moving to Phoenix
1. Great Mexican Food
Being so close to the Mexican border and home to a very large Mexican-American population, Phoenix has a good selection of authentic Mexican food.
A great deal of the Mexican cuisine you can find in Phoenix is served out of food trucks. And there are a lot of them around. As Robrt Pela of Phoenix News Times humorously puts it, "you can't swing a piñata stick without hitting a taco truck in this town."
And the great thing about food trucks is that the food isn't just authentic and delicious, it's usually much cheaper than heading to a sit-down restaurant. So this is a huge pro of Phoenix in my book!
2. Well-Organized Grid System with Good Traffic
Phoenix is a sprawling city built on an efficient and well-organized grid.
And let's be honest, it's fun going to Europe and getting lost in a labyrinth of streets that were seemingly constructed to disorient the street walker. But when it's time to go from Point A to Point B, sometimes you just want a nice easy way to navigate town.
And for that, there's nothing more convenient than a grid city.
It also helps with traffic congestion.
Despite being the 5th largest city in the nation, Phoenix is not nearly one of the worst for traffic. According to Tom Tom's traffic index, there are 41 cities with worse traffic problems than Phoenix. So, if you're planning to move to Phoenix, at least you know you won't be stuck in those LA-crazy traffic jams any time soon!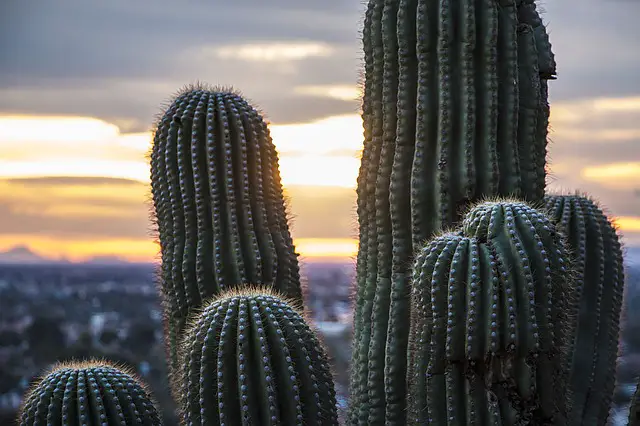 3. Golf Culture
This one's for all the golfers out there. You'll be spoilt for choice like nowhere else.
Golfers are drawn to Phoenix for its sunny weather and ample space for new courses. As a sport that skews toward the elderly, the high numbers of snowbirds and retirees have also helped push the golfing culture along.
To date, there are close to 200 golf courses in the Scottsdale/Phoenix area. Beware that due to the desert climate in Phoenix, Summer is the low season. If you can brave the heat, you can get discounted games in summer, while the rest of the year you'll be battling for space against the snowbirds.
4. Sports Teams
Sports fans will be glad to hear Phoenix is home to a team in four major league sports.
While the Phoenix Suns (NBA) are by far the most famous and successful of all Phoenix-based sports team, they also have the Cardinals (NFL), Coyotes (NHL), Diamondbacks (MLB), and Phoenix Mercury (WNBA).
Each of the teams have a home stadium as well of course, so there are plenty of opportunities for live games at State Farm Stadium, Gila River Arena, Chase Field, and Talking Stick Resort Arena.
For soccer fans, you'll have to settle with Phoenix Rising FC who play in the Division II USL Championship.
5. Cost of Living
The cost of living in Phoenix is very good for the city's size and particularly good in comparison to other south-western states such as San Diego.
Despite being the 5th largest city in the United States, there are 84 cities with higher cost of living. In other words, you get to live in a large city without the crazy cost.
Those making their way inland from California would be impressed by the lower average house prices and cost to rent. Phoenix is cheaper than most large cities in California, with the exception of Fresno.
There are, however, lower cost comparable cities close to the US-Mexico border. For example, San Antonio (TX) is cheaper than Phoenix, with them ranking 112th and 85th comparatively in the cost of living index.
6. It's the Sunniest City in America
This is the enormous drawing card for Phoenix. It ranks as the sunniest major city in the United States with 211 clear days per year.
Phoenix just beats Las Vegas (210 days) followed by a gap to the third ranking Sacramento with 188 days.
This sunshine is a key reason Phoenix is an attractive destination for retirees and golfers who can enjoy the fine weather, even in winter.
The lack of clouds and rain also keeps the humidity low most of the year, except for during monsoon season.
But if you want even more sun, head to the smaller city of Yuma, a border city to the south-west of Phoenix, which has a whopping 242 clear days per year.
7. Great Winters
While summers can get too hot for my liking, the winters are very comfortable. And in fact, this is what draws all the snowbirds.
I've listed the extreme heat during summer as a 'con' later in this list. But the flipside is the pleasant mild winters.
In December, Phoenix's coldest month of the year, the average high is 66 and the average low is 45. It's also the month with the least sunshine, although precipitation remains low.
The winters are also very short, with December and January the only months with average highs below 70. By April, the average high is back up into the 80s, and it stays in the 80s all the way through to October.
8. Airport Close to Downtown
Unlike many other US cities, Phoenix has a very convenient airport that's close to downtown and connected to the city's light rail.
When looking for somewhere to live, we always take into account what their airport is like. It's nice to have an international airport for quick overseas escapes as well as convenient transport to and from the airport.
To get from the Phoenix Sky Harbor International Airport to downtown, you can take a taxi for about $15 – $20, catch a bus, or take the light rail system.
Personally, my preference is the light rail. You can jump on the PHX Sky Train®, which is a light rail extension opened in 2013 that gets you from the terminals to 44th Street/Washington station. Change there for a quick 5-stop trip on the light rail to get downtown.
On the point of international connections, you can head to Mexico, Canada, England, and Germany from Phoenix Sky Harbor International Airport. That's not the best range of options, but better than nothing!
9. Good Job Market
While the job market can be exposed to economic shock, it is expected that Phoenix's economy will grow faster than the national average this decade.
In fact, Phoenix was rated a top emerging industrial market by Colliers International.
As a hub city, Phoenix is home to several large healthcare and higher education providers. This includes Arizona State University which employs over 4800 academic staff. The city is also home to Luke Air Force Base, a major employer.
Technology also rates as one of the more common employers in Phoenix, with Fortune 500 companies like Avnet headquartered in the city.
But, as I'll explore in the cons, construction and tourism remain major employers in the city, which are industries that are particularly vulnerable to economic shocks.
10. Sedona Hiking
Sedona is just a 2-hour drive north of Phoenix and home to some of the most beautiful and unique landscapes in the world.
Your first trip to Sedona will likely involve the tourist sights: checking out the vortexes and the Chapel of the Holy Cross.
But for locals, the thing that draws them back is the hiking. There are many great hikes in Sedona for people from beginner to advanced. What's great about these hikes is the amazing landscape that you get to walk through. But don't forget to bring a lot of water and sunscreen.
10 Cons of Moving to Phoenix
1. Snowbirds Make Winter Busy
Phoenix is famous for its snowbirds. These are primarily Canadians, Midwesterners and New Yorkers who head to Arizona in winter to avoid the colder weather in the north.
These snowbirds tend to arrive just after thanksgiving and flood the city. Those restaurants that were empty in summer suddenly have long waitlists, the streets are busier, and the grocery lines are longer.
And then there are those enormous RVs all over the place around the city.
For permanent Phoenix residents, the snowbirds are a hassle, but it's important to remember that they bring a lot of money into the Phoenix economy.
2. The Climate is Hot
If you can't stand super-hot summers, Phoenix isn't for you. The summers are long and sweltering.
In fact, there are usually well over 100 days per year that top 100 degrees. In July, the average high is an uncomfortable 106.
So don't forget to get yourself a place with very reliable air conditioning.
And while you'd expect the heat in the desert climate to be very dry, monsoon season (July through September) can bring with it some humid days as well.
3. Dust Storms (Haboobs)
Speaking of monsoon season, you'll soon learn that there can be some pretty intense dust storms that rip through the city.
They're actually amazing to witness, but can be a pain in the neck when you just want to get on with your day.
Walls of dust, known as haboobs, can tear through the city, wreaking havoc. When they're gone, you'll be left with a bit of cleaning to do. The red dust sticks to walls and cars, and can even cause respiratory issues.
4. It's Average
Okay, let's stop beating around the bush. Phoenix (and Arizona in general) ranks as an average city in nearly every metric.
Of the 50 states, it feels like Arizona is always around about 30th – whether its in education levels, salary, crime, public transport, or any other metric. It's rare that you'll hear someone say "Arizona is the national leader in …" and give you some great metrics about Arizona's outstanding performance.
Some Arizonans might protest that and give me some obscure metric. But, when you think about states that are consequential in the United States, Arizona doesn't usually come to mind.
5. It's Remote
Phoenix is about a 2-hour drive from Tucson. And then, that's about it.
You can look at this as a pro or a con. As a pro, there's a lot more space in Phoenix. You can go for long drives and you can enjoy the amazing scenery. There are cool road trips to nearby spots.
But then, you're also isolated. The ocean is too far away for a daytrip (and when you get to San Diego, you'll be derided as a 'Zonie') fleeing the heat for the cooler climate. And there aren't opportunities to head to nearby cities with a different cultural vibe.
6. The Urban Sprawl!
Phoenix grew outwards, not upwards.
Some cities have very concentrated downtowns and very little urban sprawl. New York and Chicago come to mind. These are cities that often end up having high quality public transit systems because the population density makes the investment justifiable.
But Phoenix just kept growing outwards. It made the most of the copious land to just keep adding suburb after suburb, cul-de-sac after cul-de-sac, strip mall after strip mall.
And this has meant that the public transport isn't as great as many other older cities in the country. You'll need a car to get around, especially if you choose to live in an outer suburb.
7. It's Boring
Phoenix is not the most buzzing city in the nation. Sorry, Phoenix.
It's known for its elderly population and relative conservatism. So, you're not going to get the bright lights and eccentric characters that you might find in a coastal city. If New York is the city that never sleeps, Phoenix is the city that likes a few naps throughout the day.
Sure, you can find excitement in the city. But it's not going to come to you.
To be honest, I'm usually pretty critical of people who call a city 'boring' (because they usually can't be bothered finding the fun). So, maybe I should re-phrase this … Phoenix just lacks the character of some other cities.
8. Poor Public Education
The public education in Arizona is known to be well below national average.
According to World Population Review, Arizona ranks 49th out of 50 in terms of quality of public education.
Parents might want to take pause and have a think about whether they want to move to a state whose public education system has a reputation for being poor.
Of course, this isn't to say that the education system will necessarily fail your child, or that you can't have a great experience with the public school system in Phoenix. But, based on the data, it appears there's a lot of work to do in Arizona to catch up in the rankings.
9. The Scorpions and Rattlesnakes
The wildlife in Arizona is pretty gnarly. And some of it makes its way into your home!
Scorpions are native to the deserts surrounding Arizona and it's not unheard of to have scorpion infestations in homes in the city and surrounding suburbs. This is a problem that's pretty unique to Arizona, and one worth keeping in mind if you're particularly squeamish about scorpions.
Nevertheless, they're not super common, and it's not something I'd stress about on a daily basis.
Hikers should also beware of rattlesnakes while hiking. Avoid turning over rocks or going off the path and know what to do if bitten. According to this source, rattlesnakes are most active in April.
10. Economy Reliant on Real Estate & Construction
While Phoenix's economy does often look strong, it is also vulnerable to shocks in the national economy.
In fact, the city was hit hard by the 2008 financial crisis due to its over-reliance on the real estate and construction industries.
Furthermore, the tourism industry is heavily seasonal (with winter being the strong season) which has flow-on effects to industries such as dining and retail.
So, while the city certainly does have its economic up times, beware that this is one city that also does feel the hits when the economy turns bad.
FAQ: Is Phoenix Safe?
I didn't include crime as a pro or con of living in Phoenix because it's neither great or terrible. It's about what you would expect.
The general perception in Phoenix is that it is a pretty safe city, especially compared to some cities in neighboring California. Tourists and visitors certainly shouldn't feel any more unsafe in Phoenix than any other major US city.
The city ranks 47th for property crime and 33rd for violent crime (where '1st' represents the least safe city).
But there are certainly safer areas than other. Central City, Alhambra, and Encanto are known to be higher crime neighborhoods in Phoenix, while outer suburbs like Desert View and North Gateway are generally known to be somewhat safer.
FAQ: Is Phoenix Conservative or Liberal?
It's always hard to put the politics of a city into a pro or a con. Either way, you're annoying 50% of your readership.
So instead, I'll just give it to you straight. As with most major cities, Phoenix is more liberal than smaller cities and towns in Arizona. There's also the very LGBT friendly Melrose District, so there are plenty of homes for liberals in the city.
But for a major city in the United States, it's actually more conservative than most.
Phoenix sits in Maricopa County – yes, that Maricopa County. The multiple recounts in the 2020 election Maricopa County, where the Democrat won by just 45,000 votes in a County where 2 million ballots were cast.
But it's also a city that still embraces the Western frontier mentality. Individualism and 2nd Amendment rights are celebrated.
In other words, its politics is … complicated.
Conclusion
While Phoenix might not be the most exciting city in the nation, you'll be able to enjoy a range of freedoms in this city that you wouldn't in many of the coastal cities. The cost of living is much lower than California's, there is plenty of space, and the traffic isn't half as bad.
So, for people seeking a quieter lifestyle or lovers of hiking and golf, you can really find your passion in Phoenix. It's clear to me why older crowds flock to Phoenix (it's got plenty of creature comforts) while younger crowds head to the larger coastal cities for the bright lights and big city culture.
Banner Image by ParsonsVillas from Pixabay
Cactus Image by samuriah from Pixabay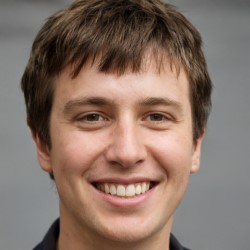 Jason Dempsey is the CEO and Co-Founder of Home City Living. After abandoning the corporate world in order to indulge his wanderlust, Jason founded Home City Living with his partner Rose to create the premier source of travel information and inside local knowledge on the web to help other would-be global explorers and seekers learn to spread their wings and fly.