Austin is the world's music capital. However, there are many other things that Austin is known for, which shall be covered in detail below.
Austin is a quirky, progressive, and up-and-coming city in Texas. It's 'weird', full of musicians, and has an entrepreneurial spirit. It's also the capital city of Texas, despite not being the biggest city. You'll also find the University of Texas here.
What is Austin Known For?
1. Weirdness
"Keep Austin Weird" is a slogan that you will always see in this city, and it's a driving force behind the city's cultural landscape.
The Austin Independent Business Alliance adopted this slogan to help the city's residents promote small businesses. The slogan came from a person named Red Wassenich.
It was in the year 2000 when Red gave a pledge to a radio show. Today, what it means is that they encourage residents to keep the city a place of culture and creative diversity.
Today, Austin is known as the Craziest City in America. Its reputation is that of quirkiness. You  can find places here where people build a tower of junk here.
2. Music Festivals
About 2,000 bands in the city play in many cases, bars, and music halls. People would think that Nashville is the music capital, but in many ways, Austin takes precedence.
Here are the types of music that you can typically find in Austin:
Blues
Indies
Rock
Country
Hispanic
The city has more than 200 music venues to offer, and any person who loves music will never run out of a chance to get to hear new sounds.
The most popular music events are the Austin City Limits Music Festival, also known as the ACL, and the Urban Music Festival Fun FunFun. 
3. The Violet Crown
The Violet Crown refers to the color of the hills and the sky at sunset in Austin. This phenomenon is visible in the Brentwood and Crestview neighbourhoods.
It was in the late 1940s when people developed the Violet Crown Heights that extended from Payne to Ruth, both of which are in Brentwood. The promotional catalog for the suburb indicated that if someone bought a house there, he would have a beautiful view of the Violet Crown Hills.
It was in 1952 when people erected the Violent Crown Shopping Mall. Today, Violet Crown simply means that the sky is purple.
4. Art Museum
Austin is famous for its love of culture and the arts. This love for culture is reflected in the many museums in the city.
Here are a few:
The Blanton Museum of Art
Umlauf Sculpture Garden and Museum
The Contemporary Austin – Laguna Gloria
Elisabet Ney Museum
Mexic-Arte Museum
The Blanton Museum has the largest collection of art in the area, including Central Texas. There are over 21,000 pieces that you can see. In addition, you can also see revolving exhibits. They host special events from time to time. Admission is free in Blanton Museum every Thursday.
5. Friendliness
Austin is famous because it is one of the friendliest cities in America. Because of its diverse music and culture scene, residents have a welcoming attitude towards newcomers.
The city once ranked in the top five friendliest cities in the United States. As such, it is a perfect place for people looking for a fresh start. Residents will also provide support for anyone who wishes to get acquainted with their new environment.
Rarely will you ever hear any news of racism coming from this city—as a major tourist spot, everybody is welcome. On the other hand, the unfriendliest cities are mostly found on the East Coast.
6. Unique Food and Drinks
Austin is popular because of the varied options when it comes to food. You would think that the only cuisine here is barbecue, but you couldn't be more mistaken.
If New York means pizza, Austin means quirky food.
Here are some popular choices:
Laidback restaurants with creative cocktails
Comfort food
Ramens and Asian-fused cuisine
Duck and other exotic foods
As the music capital of the world, you should not be surprised to see a live band performing at any of these restaurants.
7. University of Texas
The University of Texas (UT), located in Austin, is popular because of its reputation for academic excellence.
The university has been around since 1883, and its population has become so huge that it now serves 40,000 students. The standard is also pretty high, as its acceptance rate is only 31%.  
UT is one of the largest public universities in the entire country. You should also note that the university does not accept the common application. Students who want to be here must either use the ApplyTexasapplication or the Coalition for College Application.
8. Capitol Building
Austin is the capital of the state, so the Capitol Building is also located here. It is a popular capitol because of its rich history.
The massive capitol was paid for by exchanging three million acres of land with the builders.
The capitol is so huge that it took six years to complete. As it stands now, the capitol covers 22 acres or nine hectares of land, and it is smack in downtown Austin.
9. Bats on the Bridge
Austin is famous for the bats on Congress Avenue Bridge. It has a huge colony of bats that live beneath the bridge.
Residents and tourists alike are welcome to see this wonder of nature.
The bridge did not use to house bats, but a renovation that happened in 1980 made the bridge an ideal spot for bats to live. At night, these bats eat between 10,000 and 30,000 insects. As such, they are beneficial to the people of Austin.
What makes this so unique and famous is that there is no other city where you can see 1.5 million bats in the sky.
10. Sillicon Hills Start-Up Scene
People think Sillicon Valley is the only city with a tech scene. Well, Austin is also famous for its support for start-up businesses. It even has an area called Sillion Hills!
There is even an event for this called Austin Startup Week. It is a celebration where people can showcase their products and services. Business leaders and entrepreneurs gatheredhere,making friends, networking, and collaborating.
11. Johnson Presidential Library
Also called the LBJ Presidential Library, this library is located inside the University of Texas. It is famous because it houses 45 million pages of historical documents.
On top of that, there are more than 600,000 photos in the library.
Being a library dedicated to the late President, it also houses more than 5,000 hours of recordings that cover the political career of Lyndon Johnson, plus 643 hours of his telephone conversation.
The LBJ Library is huge; it spans tenstoreys, and it features a Great Hall where you can find a centerpiece of the late President's photo-engraving mural. 
12. Nude Beach
Austin is home to the only nudist beach in Texas, and it is called Hippie Hollow. It is located on the shore of Lake Travis, somewhere northwest of the city.
Hippie Hollow is a legal nude beach—people can come here, and clothing is optional.
Clothing, on the other hand, is required in the parking lot. The only area where you can take off his clothing is in the path leading to the shore. So, stay dressed until you get out of the parking lot!
13. Moonlight Towers
The moonlight towers in Austin are the only surviving moonlight towers in the world. It is why they are so famous.
A moonlight tower is one that provides lighting to a city or town at night. They were so popular in the late 1800s, and some used these towers to light streets.
The moonlight towers in Austin stand 165 feet proud and have a deep foundation of 15 feet underground.
It was in 1970 when the towers were given their due recognition as part of Texas State Landmarks. Today, only six of these towers are in their original locations. 
14. Filming
One thing famous about Austin is that it seems to be a favorite shooting site of filmmakers. Tons of films were shot here, even if the city requires a lot of permits from the filmmaker.
Here are some popular movies shot in the city:
The Adventures of Sharkboy and Lavagirl in 3-D
Alita: Battle Angel
Kill Bill: Volume 1
Sin City (film)
Sin City: A Dame to Kill For
Mortal Kombat (1995 film)
Austin is the second most favorite city of filmmakers. The community is super film-friendly, and there is a strong creative atmosphere or vibe in the city.
15. Sunny Weather
Last but not least, Austin is famous for its very pleasant weather. It is an ideal place for people who love the outdoors. You will not experience the seasonal affective disorder.
Despite the heat, you can rarely experience the unbearable humidity of other parts of Texas when in Austin. It also rains, and precipitation has an average of 33 inches per year.
While some thunderstorms can bring about flash flooding, the worst hurricane that happened here was Hurricane Harvey, which resulted in more than a hundred deaths. It also caused catastrophic flooding in the city.
Summary
Austin is not just famous for many things, but it is also one of the best places to live in America. It has a thriving economy, rich culture, and most importantly, a friendly atmosphere.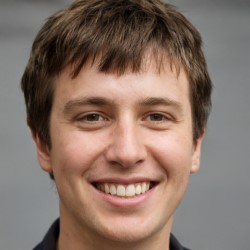 Jason Dempsey is the CEO and Co-Founder of Home City Living. After abandoning the corporate world in order to indulge his wanderlust, Jason founded Home City Living with his partner Rose to create the premier source of travel information and inside local knowledge on the web to help other would-be global explorers and seekers learn to spread their wings and fly.