Orlando is a popular city in the US and the world. The city offers a magical experience that people cannot get enough of.
Not only is it a golfing and sports hotspot, but Orlando is also home to some of the best year-round weather in the whole of the United States.
Below are 15 things that make the city popular with tourists.
What is Orlando Known For?
1. Warm Climate
Orlando has the perfect climate for people who do not like the extreme heat and extreme cold. The hottest weather occurs in June and ends in September.
Temperatures in the city average at 28 degrees Celsius or 82 degrees Fahrenheit. The thing is that thunderstorms can randomly happen at any time of day.
Despite this, Orlando has the best weather for retirement homes, and it is why many people who are living the twilight of their lives choose to stay here.
Related Article: 15 Famous Things Dallas is Known For
2. World-Class Theme Parks
Orlando is home to many theme parks, and it has become synonymous with vacation for kids.
Below are some of the biggest and most popular:
Walt Disney World Resort – a magical place where people can see iconic structures of Disney movies.
Universal Orlando Resort – one can enjoy rides like roller coasters, drops and slides in Volcano Bay, shows, and many more.  
Legoland – this one has both a theme park and a water park. There are also opportunities to meet cartoon characters like Peppa Pig. 
Aquatica Orlando – it is a water park where one can ride slides, bask under the sun, meet some dolphins, and many more.
Parents who want to give their children an unforgettable experience can go to Orlando and enjoy any of these parks. There are rides, educational activities, marine animal experiences, and so much more.
Related Article: 15 Famous Things El Paso is Known For
3. Kennedy Space Center
Orlando is famous because it is the spot where one can find the Kennedy Space Center. It is the primary launch center of NASA for human spaceflight. 
Here, people can see how astronauts are trained. If one is lucky enough, he can also witness the launch of space vehicles such as the SLS Artemis I.
The KSC is not only a museum, but it is also a real and functioning base of NASA.
Related Article: 15 Famous Things Indianapolis is Known For
4. The Chocolate Kingdom
The Chocolate Kingdom is a Factory Adventure Tour. People who come here will experience an interactive journey that shows them how chocolates are made.
From the bean to the bar, the patrons will see the entire process of making chocolates.
During the tour, the participants will receive samples of chocolates. The tour lasts for 45 minutes.This place is not only a factory but also a museum.
Those who want to make chocolates can have the experience. People can also learn how to pair chocolates with wine.
Related Article: 15 Famous Things Kansas City is Known For
5. Lake Toho
Lake Toho makes Orlando popular because it is a huge fishing lake. Covering 23,000 acres, its full name is Lake Tohopekaliga, and it has become one iconic place for anglers.
It is not only anglers who visit the lake but also other people who enjoy nature. Here, people can do birdwatching and look for alligators, turtles, and other animals.
The park also has walking trails and areas where people can do a barbecue and have a picnic. There are safe playgrounds for children and a lighthouse worthy of Instagram.
6. Madame Tussauds
Orlando is famous because it is home to the world's greatest wax museum, Madame Tussauds.
It is where people can see wax sculptures of celebrities—they look so real that it is hard to tell the wax from the real person.
There are several categories of celebrities that one can see here:
Historical leaders
Superheroes
Sports icons
Music celebrities
Movie celebrities
The first museum in London has been around for over a hundred years. It was founded in 1835 and the founder was Marie Tussaud. The success of that museum spawned others, including the one in Orlando.
7. The Everglades
The Everglades is a tropical wetland that covers an area of 7,800 square miles across the state of Florida. In Orlando, you can get an airboat tour to explore this natural wonder.
The Florida Everglades is the largest wetland and tropical wilderness in the country. It plays an important role in the ecosystem, and it is where one can find animals like the American crocodile, manatees, and the Florida panther.
People who visit the Everglades can choose from several types and lengths of a tour that can last from one to four hours. Those who want a private tour can do the same.
8. Golf
Orlando is a popular spot for golfers. There are more than a dozen gold courses in the city, and even Tiger Woods played here.
It was in 1885 when a man named John Hamilton from Scotland built a two-hole golf course in Sarasota. Many experts believe that this was the beginning of the golf craze in the state. 
Here are some of the best golf courses in the city:
Single Creek Golf Club
Ritz-Carlton Golf Club
Falcons Fire Golf Club
Orange County National
Championship Golf Club
Florida itself is the golf capital of the United States. Orlando shares this title as the city has an ideal landscape and climate for golf.
9. NASCAR Driving Experience
Orlando is famous because it is one of the few places where one can drive a NASCAR racecar on a track.
In Orlando, people can book their driving experience and choose from several options.
Here are the options:
Taste of Speed
Qualifier
Shootout
Start Your Engines
Green Flag
Checkered Flag
Race Day
Orlando Ride Alon
These options vary in laps and costs. One can choose to drive the car for a minimum of five laps and a maximum of 50 laps. Those who cannot drive have the choice to just ride along a professional racecar driver.
10. Space Coast
The Space Coast is part of the Kennedy Space Center, and it is a themed coast in the state. This is where NASA launches crewed spaceflights.
Usually, the people who visit the beaches in Orlando make the Space Coast a side trip. There are different itineraries here. For example, one can concentrate on the Rocket Launch or the Astronaut Itinerary.
11. Citrus Fruits
Orlando, like the rest of the state, is popular for its oranges. The climate is ideal for growing citrus fruit, and the product is perfect for making 100% orange juice.
There is abundant sunshine in the city and an ideal subtropical climate to grow oranges. The soil is a tad sandy, and there is just enough rainfall to make the fruit thrive.
The primary varieties of the oranges here are Navel, Ambersweet, Hamlin, and Valencia. The orange season is from September to June. The city is also home to the production of grapefruit, temple oranges, and tangelos, and tangerines.
The county where Orlando sits is the Orange County, named after its abundance of oranges. This popularity was only surpassed when Walt built his Disneyland in the city.
12. Orlando Magic
Orlando is popular for its sports team, the Orlando Magic. It is a professional basketball team in the NBA.
The team took this name in 1986 as a homage to the city's "magical" experience. It was also alluding to Walt DisneyWorld, where "magic" happens.
The Orlando Magic is a team that has had its fair share of famous basketball players like Shaquille O'Neal, Dwight Howard, Tracy McGrady, and Rashard Lewis.
Although the team has never won an NBA championship, it has played in the Playoffs 16 times out of the 32 seasons that it was in the league. It also contended in the NBA Finals in 1995 and in 2009.
13. Nature Reserves
Orlando is popular for the number of nature reserves, parks, and trails in and around the city.
Below are some of the most popular nature reserves in the city:
Lake Louisa State Park
Kelly Park
Shingle Creek
Tibet-Butler Preserve
People who come to Orlando always make it a point to visit at least one of these parks. It is where they can see a natural world of hiking trails, swamps, and marshes. It is ill-advised to go there alone as some areas may have alligators in them.
14. Water Attractions
Some people think that there are beaches in Orlando, but this is not right. There are no beaches in Orlando, but there are beaches close to the city.
Orlando is in the middle of Florida, so there are no beaches or lakes in the city.
However, there are many parks that involve water, like the Orlando Theme Park. Some companies, like Disney, offer a non-park tour where they would take the visitors to Cocoa Beach or Daytona Beach.
15. Celebrities
Orlando is famous for celebrities born in the city.
Below are some examples:
Wesley Snipes
Billy Beane
Kathryn Newton
Mandy Moore is another popular celebrity that hails from Florida. Although she was born in New Hampshire, her family moved to Orlando when she was only two months old.
Summary
Orlando is a famous city because of the magical experience it offers. It is a place that has a balance between nature and human-made structures.
While Orlando is not a city rich with historical events, it certainly is a city where people can get away from the hustle and bustle of their daily busy lives.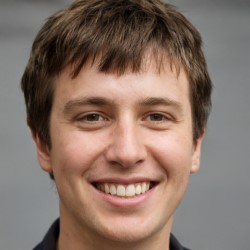 Jason Dempsey is the CEO and Co-Founder of Home City Living. After abandoning the corporate world in order to indulge his wanderlust, Jason founded Home City Living with his partner Rose to create the premier source of travel information and inside local knowledge on the web to help other would-be global explorers and seekers learn to spread their wings and fly.