Reno Nevada is full of surprises. While it is not a beach haven, it certainly is a land of scenic views, fun, and experiences.
While Reno is, of course, in Nevada – the state of Casinos – it has another side to it. Many people live there for the excellent outdoors access and relatively affordable cost of living compared to cities in neighboring California.
Below are the top reasons why Reno is one of the most popular cities in the United States.
What is Reno Known For?
1. Casino and Hotels
Reno was once the home of big casinos and hotels until Las Vegas surpassed it. Nevertheless, there are still 20 casinos operating in the city.
Some of the most popular resorts, casinos, and hotels here:
Eldorado Resort Casino
Circus Circus Reno
Bonanza Casino
What makes Reno a better place than Las Vegas is that it is a compact city. It is easy to navigate, and it is why they called it The Biggest Little City in the World.
Reno is a gaming region, and gambling is one of the biggest industries here. People who are looking for a chance to turn their luck come here to see if they will win big.
Related Article: 15 Famous Things Albuquerque is Known For
2. Reno Air Races
The Reno Air Races started 50 years ago. Its formal name is STIHL National Championship Air Races. It is a race that spans many days where air show pilots participate.
Fans can also visit the racing gallery, where they can come face-to-face with the most beautiful planes in the world. These planes are divided into four categories: F1, T6 Class, Unlimited, and Jet Racing.
The first race launched in 1954, and the contestants flew high-performance aircraft. The race also gives people an opportunity to watch breathtaking air show performances from some of the best pilots.
Related Article: 15 Famous Things Austin is Known For
3. Quickie Divorces
Reno is popular for its quickie divorce industry. In the state, the fastest way to get a divorce is for both spouses to file what is called a joint petition.
In Nevada, the court may grant the divorce in as short as ten days.
Reno, as a city, was notorious for its residency requirement of only six weeks. It means that if a couple lives here for six weeks, they can go to a Reno court and file a divorce. This practice has been around since 1898.
What people from Reno did was setup "divorce ranches." These were places where the couples could stay for six weeks and be granted residency. Then, they could file for divorce.
Related Article: 15 Famous Things Charlotte is Known For
4. Cultural Arts and Events
Reno is popular for its love of the arts and culture. It is a vibrant city that welcomes artists of all kinds. Each summer, one can attend the Lake Tahoe Shakespeare Festival.
More than 500 events about art and culture happen here. These events cover film, visual arts, dance, and music. It can be overwhelming, so the best place to start is the Nevada Museum of Art, which in itself makes the city famous.
Related Article: 15 Famous Things Chattanooga is Known For
5. Popular Filming Spot
There is no shortage of films shot in Reno. Like Las Vegas, it is a hotbed for moviemakers who want to shoot casino scenes.
Here are some popular movies shot in Reno:
Austin Powers: Goldmember
The Core
Reno 911
Sister Act
The Darwin Awards
Reno is a top choice among filmmakers. It is easier to set up here, and there are many iconic buildings that can mimic the look of Las Vegas. On top of that, Reno has Lake Tahoe, which makes for an idyllic scene for a movie.
Related Article: 15 Famous Things Colorado Springs is Known For
6. Nature Parks and Activities
Though the first thing that comes to a person's mind when he hears Nevada is desert, Reno is not exactly like this. Reno offers many natural landscapes and sceneries that a person can enjoy.
Some of the best parks that one can visit are:
Mt. Rose Ski Resort
Virginia Lake Park
Idlewild Park
Hunter Creek Trail
Another popular area that makes Reno special is the Reno Rodeo Cattle Drive. People who come here can enjoy equestrian trials and also ride horses.
7. Tax Benefits
It is not only Reno, but the entire state of Nevada is tax-friendly. People who live in the city do not pay income taxes. Property taxes are also low. Best of all—there is no inheritance tax.
This policy is what makes Reno a popular choice for people who want to do business or buy property. However, it may not be a good idea if the person's salary is small. The cost of living in Reno is higher than in many cities in the country.
8. Family-Friendly Activities
Although Reno is a gambling city, it does not mean that it is not family-friendly. The city is famous for its capacity to balance the needs of its adult and young citizens.
Here are some of the most family-friendly activities:
Visit museums
Go to parks
Attend events
Go to zoos
Those who want tranquility can ride boats. Others can have fun and exhaust their kids in parks. There are also botanical gardens in the city where kids can learn about flowers and other flora.
9. The National Automobile Museum
The National Automobile Museum in Reno is one of a kind as it not only shows real cars but also ones in movies and cartoons.
For example, it has an exhibit of Tow Mater ad Lightning McQueen from the Cars movie.
The museum preserves a huge number of historic cars. Car aficionados can also adopt a car. What it means is that they will make donations to help conserve and preserve the car of their choice. If they do this, their names will appear on the car's exhibit sign.
10. Nevada Museum of Art
The national museum of art is famous for its Permanent Collection. It is a collection of more than 2,000 pieces of artwork from the 19th century onwards.
The museum also has other collections. And one of the most notable is the Contemporary Collection, which has artwork from international artists. This collection not only has paintings but also photography, digital media, and even sculpture.
The museum is currently building the Center for Education, which will become a home to more collections and community engagement. This project will increase the number f galleries, archives, and library collections.
11. The Animal Ark
The Animal Ark is an animal sanctuary that aims to preserve wildlife and also provide education to human beings.
One of the most popular things to see here is the cheetahs running—especially so since cheetahs are not native to the country.
Here are some other animals that you can see here:
Tigers
Bears
Reptiles
Exotic birds
Wolves
The sanctuary is only 30 minutes north of Reno. They are open from Tuesday to Sunday but closed on Mondays. With all the things that one can see here, one can say that the price of admission is reasonable. As such, it is one of the places in Reno that makes the city a popular destination.
12. Balloon Races
Reno is popular for its balloon races. It is the largest hot-air balloon event in the world.
The tradition started in 1982 with only 20 balloons. Over the years, this number has grown to a staggering 100 balloons in the sky every September.
The Dawn Patrol is one of the most anticipated events at this festival. In it, pilots face unstable air conditions before dawn. Their balloons would illuminate the skies, and this act is a symbol that the balloon race has officially started.
People can buy VIP passes during this event and be a part of the Cloud 9 VIP. Among the perks are an accommodation to a heated indoor patio, catered breakfast, VIP parking passes, and hosted bar and champagne.
13. Truckee River Whitewater Park
Reno is blessed with the Truckee River, and it has become an iconic symbol for the city.
The river runs for 2,600 feet, and it is easily accessible. People can ride kayaks, canoes, and rafts to enjoy the rapids.
Whitewater rafting is a dangerous sport, but then one can feel safe because of the presence of experts. The whitewater areas in the river are only Class 2 and Class 3. Even those who have no experience kayaking can do it alone.
14. Fleischmann Planetarium & Science Center
This planetarium is one of the best in the world. Built in 1963, the establishment sits on the University of Nevada.
Here are some of the things that people can do here:
Visit the full dome theater
Wander around the exhibits
Buy memorabilia from the science store
It is the first planetarium in the country, and it features a 360-degree projector that can show a timelapse image of the city's weather in a few minutes.
15. Rancho San Rafael Park
Rancho San Rafael Park is famous because of its magnificence. Covering 580 acres of land, this place is a regional park that offers a diverse landscape.
In addition, it is famous because it is where the balloon race happens annually. However, that is not the only event hosted here, as there are dozens of activities that one can participate in every year.
Summary
Reno is not just a gambling city—it is a city rich in culture, art, history, and fun. Although it no longer holds the title of the gambling capital of the US, it still retains that vibrant image of a fun town that offers nothing but enjoyment.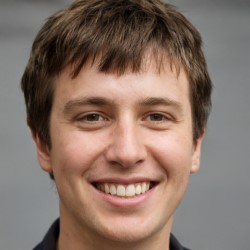 Jason Dempsey is the CEO and Co-Founder of Home City Living. After abandoning the corporate world in order to indulge his wanderlust, Jason founded Home City Living with his partner Rose to create the premier source of travel information and inside local knowledge on the web to help other would-be global explorers and seekers learn to spread their wings and fly.