Salt Lake City, Utah's capital city, has recently received a lot of positive attention in national news.
As a result, many people have expressed interest in relocating there.
The benefits and drawbacks of living in Salt Lake City are numerous. The city is home to some beautiful scenery as well as a diverse population. The expense of living, however, may be high.
In this post, we'll take a closer look at the living situation in Salt Lake City. We'll also recommend the best suburbs in the area, so stick around!
Is Salt Lake City a Good Place to Live?
If you're debating whether or not to move to Salt Lake City, it's probably for the best to weigh the benefits and drawbacks of living there.
Pros of Living in Salt Lake City
There are many advantages to living in Salt Lake City. Here are some of them:
1. Nature and Parks
Salt Lake City sits in a mountain valley bordered to the east and north by the Wasatch Mountains. From the west, the city overlooks the Oquirrh mountains. The city also has plenty of outdoor space due to its proximity to Utah's five national parks.
This abundance of nature and parks in Salt Lake City contributes to its beauty.
What's more, the Big Cottonwood Canyon is one of the area's most notable natural attractions. There, you can enjoy a variety of outdoor activities like hiking, biking, rock climbing, and much more while admiring the breathtaking scenery.
2. Diversity
Salt Lake City is known for its diversity and inclusivity. Compared to other American cities, it has a significantly greater range of diverse communities.
The railroad's completion in 1869 played a significant role in the diversity that followed. Many people of all races, religions, and nationalities arrived in Salt Lake City due to the railroad.
Today, it's estimated that 20% of the city's population are Hispanic, 25% are Native Americans, and 5.3% are Asian.
3. Public Transportation
Salt Lake City has a well-developed public transportation network. So you can use the city's public transportation if you don't have a car.
There are several modes of transportation available, including buses, light trains, and heavy trains. So, you can rest assured that getting where you need to go won't be difficult.
What's more, Salt Lake City doesn't typically have a problem with traffic congestion. The busiest times in the city are often from 6 a.m. to 9 a.m. and 3 p.m. to 7 p.m. So, except during rush hours, the traffic is typically light.
4. Many Job Opportunities
Due to its expanding job market, Salt Lake City is currently undergoing an economic boom. Over the last few years, there has been a noteworthy increase in work opportunities. So, the demand is high across a wide range of occupational sectors.
That said, there's a particularly high demand for technical positions in fields such as IT and software engineering.
Cons of Living in Salt Lake City
Salt Lake City has many positive aspects, making living easier than in other cities. It does, however, have some downsides. Here are a few drawbacks:
1. High Home Prices
It's crucial to consider the cost of living before relocating anywhere. Salt Lake City's recent popularity surge has increased people's desire to move there.
Since the demand is increasing, property prices are soaring. You should expect to pay a lot if you want to purchase a single-family house in an in-demand location.
2. Air Quality
One of the downsides of living in Salt Lake City is the high level of pollution.
The majority of the air pollution in Salt Lake City is caused by fossil fuels. This is due to a variety of factors, including traffic, mines, and power plants.
Consequently, the city is trying to implement pollution-reduction measures.
3. Weather
If you're easily affected by the weather, you should learn more about Salt Lake City's weather before deciding to relocate. You see, the summers are hot and dry, with temperatures rarely dropping below 65°F or rising over 100°F.
The winters are another issue. Winters in Salt Lake City are chilly, with regular lows below zero degrees Fahrenheit.
A significant amount of snow also accumulates due to the heavy snowfall, which averages around 54 inches per year.
Best Suburbs to Live in Salt Lake City
There are several Salt Lake City towns to consider if you're thinking about moving. Some of the best areas are listed below:
Kaysville
If you're looking for a delightful place to live in Salt Lake City, you should consider Kaysville. The region has a well-known rustic lifestyle that many would find enticing.
Although it's 15 minutes away from Salt Lake City, it's close enough to allow for frequent visits.
Centerville
Centerville is one of Salt Lake City's nicest suburbs. It's an affordable, tidy, and pleasant neighborhood.
The area is family-friendly as it has excellent public schools that offer a good education system.
Farmington
Farmington is a lovely, family-friendly suburb. This area is stunning and surrounded by the natural, scenic beauty of the Wasatch Mountains. It's also a safe community with great public schools, making it an ideal place to raise a family.
Farmington is also not so far from Salt Lake City, as the distance between them is only 15 miles.
Highland
Highland City is indeed a very safe place to live located in Utah County. The city has a lot of great qualities, such as good education and a low property tax.
Additionally, the area is within 10-50 miles of an airport. There are also lots of fun outdoor activities in Highland, including hiking and mountain biking.
Bountiful
Bountiful is one of the safest and most beautiful cities in the suburbs. It's built on a slant along the side of the Wasatch Mountains.
If you're looking for a quiet location, you should consider Bountiful. It's calm, but it has many great activities to do such as swimming, hockey, yoga, and many more.
Conclusion
Many people consider moving to Salt Lake City when relocating to Utah. With a growing population of 200,133, the city seems to be a suitable destination to make a home in. So, is Salt Lake City a good place to live?
Moving to Salt Lake City has many benefits and drawbacks. There are many parks and beautiful natural scenery in the city, which is one of its positive attributes. Additionally, it has a strong job market and a robust transportation system.
However, some of the downsides include the high home prices. Whether you choose to relocate or not, Salt Lake City is a place you wouldn't want to miss.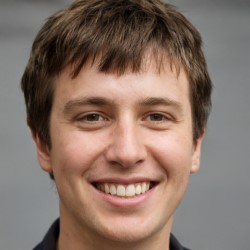 Jason Dempsey is the CEO and Co-Founder of Home City Living. After abandoning the corporate world in order to indulge his wanderlust, Jason founded Home City Living with his partner Rose to create the premier source of travel information and inside local knowledge on the web to help other would-be global explorers and seekers learn to spread their wings and fly.