Scottsdale is Phoenix's sister city, sitting just north-east of Arizona's capital. Known by some as 'Snobsdale', it's got a reputation for being a more suburban, upmarket region to live than Phoenix itself.
The New York Times described downtown Scottsdale as "a desert version of Miami's South Beach" and as having "plenty of late night partying and a buzzing hotel scene." Its slogan is "The West's Most Western Town."
Pros of Scottscdale include a lower crime rate, more upmarket shopping, and better restaurants than Phoenix. However, on the downside, it's more expensive and, yes, a little more snobby than Phoenix.
Overall, if you've experienced Phoenix, you really could consider Scottsdale an upmarket addendum to Phoenix city itself. The cities really have merged into one another, with just a 12 mile driving distance from the center of one to the other.
Is Scottsdale Arizona a Good Place to Live?
Pros of Scottsdale Arizona
1. Sports Activities
Scottsdale is home to some beautiful scenery and outdoor activities that can keep people entertained and in awe of its beauty. The desert views are striking and offer hiking routes like no other. 
There is the option to head out camping in Scottsdale as you can quickly move away from the city life into the outdoors, and you can also find places to play golf, soccer, and hike. 
The views of Scottsdale are best appreciated on foot, but you can also experience the beauty by simply driving around for an evening sunset. 
If you are a winter sports person, you can find places to ski just 28 minutes north of short drive away from Scottsdale in Flagstaff, so there are a variety of different sports to practice in Arizona.
Living in Scottsdale gives you access to a wide range of sports that can be practiced all in close proximity to the city. 
2. Nightlife
As a young person, moving to a city where there is an active nightlife scene is important as it helps you meet new people, make friends, and have fun.
Scottsdale offers great nightlife as there are plenty of bars and nightclubs to enjoy yourself at and help you get acquainted with the locals who share the same interests as you.
The nightlife in Scottsdale is superior to the Phoenix nightlife, in my opinion.
Scottsdale has been voted the number 1 city to live in for millennials who work remotely, so it is a great place to form friendships and relationships.
When you work remotely, life can sometimes feel lonely, but living in Scottsdale can allow you to get acquainted with new people and enjoy your life. 
You can find sports bars and sporting events in Scottsdale that can make you feel like part of a community, especially if you support Arizona teams!
There is a strong sense of community in Scottsdale and there are plenty of opportunities to meet new people and form strong relationships. 
3. City Cleanliness
Residents in Scottsdale take pride in looking after the city and making sure that it isn't covered in trash and graffiti that can take away from the beauty of the city. 
Contrast this to Phoenix, where you'll see a lot more graffiti and trash on the streets.
Although Arizona is a beautiful state, you can tell when you have left Phoenix and entered Scottsdale as it looks different. In Phoenix, you will find trash covering the sidewalks and graffiti on walls and properties, but in Scottsdale, the city is kept clean and well looked after. 
The parks and desert in Scottsdale are well looked after to preserve the natural beauty of the city, which is important for looking after wildlife.
Living in a clean city is important for allowing you to see the full beauty of the city and feel safe and well looked after in a respected environment. 
4. There's Plenty to Do
There is no shortage of things to do in Scottsdale. Whether you're looking for a fun activity for the whole family or a romantic getaway for two, Scottsdale has something for everyone.
For those interested in history and culture, the Scottsdale Museum of Contemporary Art is a must-see. The museum features rotating exhibitions of contemporary art from around the world, as well as a variety of educational programs.
Nature lovers will enjoy exploring the desert landscape at the McDowell Sonoran Preserve, where they can hike, bike, and horseback ride through the stunning scenery. And for those who want to relax and rejuvenate, there are plenty of spas and resorts to choose from.
5. The Mild Winters
Scottsdale is very hot in summers and very comfortable in winters. In fact, it's famous for its snowbirds, who flee to Scottsdale every winter to escape the cold and enjoy relatively nice winter weather.
The city also experiences very little rainfall, averaging only about 8 inches per year.
Most of the rain falls in the months of July and August, which is at times a nice relief from the extreme heat of the days.
Despite the low rainfall, Scottsdale is actually quite humid, with an average relative humidity of around 50%. The high humidity is due to the city's location in the Sonoran Desert.
During the summer months, temperatures in Scottsdale can regularly reach over 100 degrees Fahrenheit. However, the heat is often mitigated by the city's elevation, which is about 1000 feet above sea level. Additionally, Scottsdale is located near several mountain ranges, which help to block some of the desert heat.
Cons of Scottsdale Arizona
1. Wildlife
Having the desert on your doorstep is beautiful in many ways, but with the desert comes the wildlife that lives there.
Although you may not come close to seeing a lot of the wildlife that lives in the desert every day, it is important to understand that they live there and that you may come close to them on occasion. 
Spiders, bobcats, rattlesnakes, scorpions, and coyotes all call the desert home, and sometimes they make it into the city.
Although they have no intention of harming humans when they are left alone, it is still important to be cautious. 
If you have pets, you will need to keep a close eye on them when you are surrounded by this wildlife as they will be seen as prey.
Cats, dogs, rabbits, and chickens are all prey for this wildlife, so make sure that they are watched closely and kept inside at night and dusk when the desert wildlife is active. 
2. The Extremely Hot Summers
Although hot weather can be seen as a pro for a lot of people, it can also be seen as a con for those who dislike warm temperatures.
As the weather is often warm all year round, it isn't often that you have a break from the warm temperatures until the nighttime when it is cooler. 
In the summer, the temperatures can soar and become extremely hot, so you must make sure that you are prepared. If you love the heat, the high temperatures will be great.
If you prefer cooler temperatures, you may struggle with the constant heat in Scottsdale. 
3. The Tourists
Arizona is a popular tourist state due to the desert views and constant heat, which is great for the state, but not so good for cities like Scottsdale where traffic becomes heavily congested.
This can affect your life if you are driving to work or a scenic destination. 
Traffic congestion can be seen throughout the year, but particularly during the winter months as people want to experience the warm weather.
It can be very irritating having a heavy traffic volume that you aren't used to, but you have to be prepared to experience this when you are living in a state with tropical conditions!
Although lots of people feel irritated by the heavy traffic throughout the year, it can also be an opportunity to make new friends, especially at social events like sports games and in bars.
It is a compliment that people want to visit Scottsdale, even if the traffic can seem impossible to deal with sometimes. 
Conclusion
There are lots of pros and cons to living in Scottsdale, Arizona. Weigh up the pros and cons to decide how you would feel living in this city and whether it is somewhere that you could see yourself living and being happy. 
What some people see as a pro, others see as a con, so it is vital that you carefully go through the list and see how Scottsdale would feel for you.
There are lots of pros such as the weather, nightlife, outdoor activities, and things to do, but also cons like heavy traffic, hot weather, and desert wildlife.
All of these can help you decide if Scottsdale is the place for you to call home!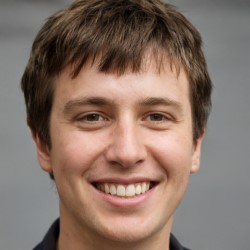 Jason Dempsey is the CEO and Co-Founder of Home City Living. After abandoning the corporate world in order to indulge his wanderlust, Jason founded Home City Living with his partner Rose to create the premier source of travel information and inside local knowledge on the web to help other would-be global explorers and seekers learn to spread their wings and fly.