When you think of Tucson, you're probably imagining a desert scene with cacti everywhere and lots of heat. While that's true, the Old Pueblo is so much more than that.
The city is etched with historic significance, glorious mountain ranges, and mesmerizing sunsets. Whether you're a nature-lover or enjoy hiking, Tucson may be the perfect destination for your next move.
Apart from that, the city has high-performing education standards, growing job prospects, and an affordable cost of living.
Is Tucson a Good Place to Live?
Pros of Living in Tucson
1. Lots of Natural Scenery
Tucson is home to a wide array of natural scenery. There's no shortage of mountain ranges surrounding this desert city.
In the north, you can spot the Tortolita and Santa Catalina Mountains, while down south there are the Santa Rita Mountains.
East and west, you can marvel at the Rincon and Tucson Mountains, respectively. Apart from the pretty peaks, you also get to experience sunshine for over 286 days every year. You'll rarely wake up to gray skies in Tucson.
Speaking of sunlight, once dusk rolls around, you'll be met with cotton candy skies filled with pink, orange, and purple streaks. Accompanying the scenery is a breath of fresh air. Tucson is one of the top cities in the U.S with clean air.
If you're not a fan of crowded spaces, you'll love Tuscon's wide open spaces, where you can hike, explore, and camp whenever you want.
Related Article: Is Albuquerquea Good Place to Live?
2. Impeccable Cuisine Options
Tucson has an undeniably booming food scene. The city was given recognition as a UNESCO city of gastronomy in 2015.
Tucson's delectable cuisine can be owed to its growing Mexican diaspora. The Arizona city houses over 216000 Hispanics, which make up about 45.4% of the city's population.
The food is largely Mexican-influenced. Having said that, if you love chimichangas, you're in for a real treat since the birthplace of the dish is the El Charro Cafe located in Downtown Tucson. Nevertheless, the city's food isn't all of Mexican or Sonoran origins.
In Downtown Tucson, you can find a variety of Southwestern food options, hip bistros, and neighborhood cafes. Overall, Tucson caters to all tastes.
Related Article: Is Austin Texas a Good Place to Live?
3. Low Cost of Living
Tucson is a considerably affordable city to live in. Its average cost of living is about 5% less than Arizona's average and 6% less than the national average.
Although the cost of living is less on a national scale, it's also worth considering that the average income is also less.
Nonetheless, this city is ideal if you're looking for a budget-friendly place for your family. Luckily, the housing region in Tucson is expanding to accommodate the growing population numbers due to high demand.
Accordingly, the expansion of suburban regions is also helping in maintaining the low cost of housing.
Related Article: 4 Reasons Baltimore is a Good Place to Live
4. High-Quality Education System
When it comes to higher education, Tucson is home to one of the most accredited public universities in the U.S, Arizona State University.
Besides college, Tucson is also a great option when it comes to elementary, middle, and high schools. The city offers a range of options such as private, public, home, and even charter schools.
One of the most crucial factors in determining a high-quality schooling system is the teacher-to-student ratio. Fortunately, Tucson's average ratio is 18:1 which may guarantee your child attentive care from their teachers.
The Arizona city has numerous schools, over 758 in total. Of which, 432 are private, 237 are public districts, and 89 are public charter schools.
Related Article: 4 Reasons Memphis a Good Place to Live
Cons of Living in Tucson
1. Hot Summers
Known for its desert spaces, Tucson's heat is not to be taken lightly. In the hottest months ranging from June to July, temperatures can hit 103 to 100 degrees F, respectively.
If you're thinking of going out on a summer afternoon, you can't step foot outside the house without a sunhat and sunscreen.
Apart from the sunny heat, humidity in the summer months can make you extra sweaty. That being so, rainfall isn't completely unheard of. It may rain for about 53 days per year.
If you hate snow and frosty weather, you can't go wrong with Tucson since it rarely snows. When it does snow, it's mostly at the surrounding mountain peaks.
2. Reptiles and Pests Everywhere
As a desert environment, some cold-blooded animals like reptiles are naturally attracted to Tucson weather.
The main reptile that you may want to worry about is snakes. There are all kinds of snakes in Tucson such as Western diamondback, tiger, black-tailed, and Arizona black rattlesnakes.
These are all venomous vipers that can pose danger, whether on your nature walk or backyard. When they hibernate, they may choose your garage or shed as their winter accommodation.
If you notice holes in your backyard, it's probably not the snakes, instead, the Desert Tarantulas might be the main culprit. These are also common pests that you may need to watch out for.
3. Lack of Efficient Commuting
In terms of commuting, Tucson has around six interstate highways. Consequently, the city has the highest level of congestion in Arizona.
Drivers may lose 61 hours of their lives in traffic every year in Tucson. The large bouts of traffic are caused by increasing population, lack of proper road infrastructure, and citizen driving habits.
To avoid this traffic, you'll have to wake up earlier, mainly before 7 AM. Traffic also slims down after 7 PM and between 10 AM and 2 PM.
Best Suburbs to Live in Tucson
Oro Valley – The suburb features vibrant arts and entertainment scene along with some rich history from its 1870s Steam Pump Ranch.
Dove Mountain – Mostly housed with retirees, Dove Mountain offers stretches of golf courses. There are also lots of shopping and dining centers available as well as the hiking Wild Burro Trail.
Sahuarita– The historic suburb provides a grocery shop, various coffee shops, and plenty of dining and retail centers.
Catalina Foothills – The homes in this suburb are mainly Southwest-styled. Unlike most green grass backyards, you can find some fitting desert landscaping with a few cacti.
Corona De Tucson– If you enjoy Mediterranean architecture, this suburb may be your go-to. With a population of over 7000 residents only, you'll be closer to the community.
Conclusion
Whether it's the natural views, affordable living, or yummy food, Tucson is a wonderful place to live in. The friendly city is bound to have a community where you can easily fit in. You can take your kids or pet out for a walk, compensate for those burned calories with some delicious chimichangas over at Downtown Tucson, and enjoy a sunset view by dusk.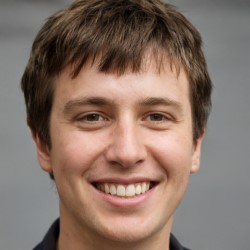 Jason Dempsey is the CEO and Co-Founder of Home City Living. After abandoning the corporate world in order to indulge his wanderlust, Jason founded Home City Living with his partner Rose to create the premier source of travel information and inside local knowledge on the web to help other would-be global explorers and seekers learn to spread their wings and fly.