Tuscon Arizona has attractive weather conditions and amazing food, making it a popular retirement destination.
However, people who find extreme heat in summer to be too much might think twice about retiring in Tuscon. In fact, many retirees instead do the snowbird option: they keep a residence in the north for Summer and Winter in Tuscon when the weather is great.
What You Need to Know About Retiring in Tucson
Tucson, nicknamed the Old Pueblo, has a heavy Spanish influence. It's home to the Saguaro National Park and is the second largest city in Arizona, after Phoenix.
Tuscon is surrounded by a pretty landscape of alternating desert, peaks, and canyons.
It's known for its rich history and traditions, especially in the culinary scene. For this reason, the United Nations Educational, Scientific and Cultural Organization (UNESCO) awarded Tucson the distinction of World City of Gastronomy in 2015.
Tucson is the first and only city in the United States to earn this title.
The climate in Tucson is relatively warm, and there are no known major natural disasters in the area. Thus, retirees who find refuge here are mostly those who have outgrown the snowy weather.
In 2019 alone, a net of approximately 883 people who are sixty years old and up moved into the city for retirement.
The Pros
People often give varying reasons as to why they picked Tucson as their retirement destination. To sum it up, here are the top reasons why people enjoy life in the Old Pueblo.
1. Cheaper Cost of Living
The cost of living in Tucson is relatively low as compared to other cities in Arizona. This includes medical expenses, transportation, food, and housing. This aspect, in particular, is a significant factor for many people to decide to stay in Tucson.
It has a cost-of-living index score of 91.6, the national score being 100.
Related Article: Retiring In Chicago
2. Dog-friendly
Many retirees with dogs appreciate the canine-friendly atmosphere of Tucson. Its diverse parks, trails, and patios are perfect bonding havens for pawrent and furbaby.
Related Article: Retiring in Colombia
3. Outdoor activities
Tucson is a bike-friendly city. Therefore, it's preferred by seniors who like to maintain their active lifestyle. They can also jog around the parks, hike along the canyons, or simply take leisurely walks while admiring the desert landscape at sunset.
Thanks to very little light pollution, you can even go stargazing in your backyard.
Related Article: Retiring in Las Vegas
4. Festivals and cultural events
The cultural celebrations that Tucsonans worked hard to preserve enamor both tourists and immigrants. Here are some of the popular festivals in Tucson:
All Souls Procession Weekend
Festival of Books
La Fiesta de los Vaqueros
Gem, Mineral, and Fossil Show
Parade of Lights & Festival
The Cons
Here are some of the reasons why some people decided that Tucson isn't for them.
Related Article: Retiring in Seattle
1. Extremely Dry Climate
Tucson experienced up to 109 degrees Fahrenheit in temperature in June 2022. The city's weather service has warned against heat-related illnesses and advised staying in air-conditioned rooms, especially during the daytime.
Additionally, humidity is close to zero. While this is tolerable to some, those who are accustomed to cooler climates may take a while to adjust.
People over sixty years old may be vulnerable to extreme heat, and thus, prone to heatstroke. Take this into account before moving (or staying).
Related Article: Retiring in San Diego
2. Monsoon Floods
In summer, Tucsonans experience heavy rainfall brought by monsoon winds. This causes flooding that can rise pretty quickly. However, the phenomenon only lasts for up hours, so it may not be a big deal for some.
3. Scary Reptiles
There are frequent reports of snakes and other reptile sightings in residential areas in Tucson. This doesn't come as a surprise since 13 species of rattlesnakes alone inhibit the deserts surrounding the city.
An estimate of 200 snake bite incidents is recorded every year in Tucson, the influx of which is around rattlesnake season.
Therefore, if you're not fond of reptiles, snakes especially, then maybe your retirement destination is somewhere else.
Who Should Retire in Tucson?
Tucson isn't for everyone. That said, these are the people who may thrive, and actually enjoy, living in the Old Pueblo.
1. Those Who Love the Great Outdoors
Seniors who like to stay active will find Tucson's vibe compatible with theirs. It's ideal for those who love mountains and year-round sunshine. People who stay here are usually interested in outdoor activities like camping, biking, and trekking.
2. Those With a Deeper Appreciation for the Arts
Downtown Tucson is home to artisans and shops where you can find various vintage items. It also has art museums and music festivals.
3. Those Who Like A Laid Back Lifestyle
Tucson has a total land area of 9,187 square miles with a population of only one million. So, if your ideal retirement is a quiet, slow-living lifestyle, then Tucson might be for you.
In the event of boredom, it's not difficult to find a bar and meet other people, either. The nightlife in Tucson is alive and rich, so you need not look further for some entertainment.
Conclusion
Tucson's atmosphere is that of quiet country living with big city amenities. Consequently, there's almost always something for everyone who wishes to live in this city. The range can go all the way from the humble farmer's market to luxury shopping. Although, the cons are pretty straightforward, so deciding whether to leave or stay in Tucson may not be too difficult after all.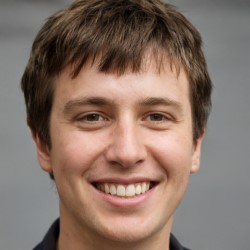 Jason Dempsey is the CEO and Co-Founder of Home City Living. After abandoning the corporate world in order to indulge his wanderlust, Jason founded Home City Living with his partner Rose to create the premier source of travel information and inside local knowledge on the web to help other would-be global explorers and seekers learn to spread their wings and fly.