Retiring in Las Vegas is a dream for so many people. It's got great summer weather, it's an adult playground, and a surprisingly great cost of living!
But, of course, it's not for everyone. For starters, that nice weather can become excruciating in the height of summer. And of course, the strip may sound great for a weekend, but locals avoid it at all costs!
Pros of Retiring in Las Vegas
Here's why Las Vegas is a good city for retirees:
1. No State Income Tax
The State of Nevada doesn't have an income tax which is great news for those who choose to retire.
Generally, your take-home pay will lose a few chunks for various taxes like sales and local taxes. While Vegas won't completely take those taxes off of you, it still relieves you a bit by having zero state income tax.
In fact, only nine states in America have no state income tax, and Nevada is one of them. Lucky Vegas.
Related Article: Retiring in San Diego
2. Reduced Traffic
Before going on any further, we're not saying that traffic in Vegas is light and comfortable because it's not.
There's still that rush hour during midday. Additionally, the city is much more active at night than other cities.
However, comparing traffic jams in Vegas with other cities like Atlanta or Los Angeles, Vegas would feel less crowded.
Vegas traffic would add roughly 10–15 minutes to your car trip. While it's not ideal, it's far better than the average 25 minutes you'd expect in other cities.
Parking is also relatively easier to do than in other cities. Exceptions exist like the concentrations of hotels and casinos on the strip. It's pretty tricky to find a parking spot there.
Related Article: Retiring in Seattle
3. Food
Food is arguably the best guilty pleasure that all of us have. Of course, a good meal is always nice, but when you're enjoying your retirement, that bite just hits different.
Vegas is already stuffed with its fair share of restaurants. However, the best thing about it is that you should expect any well-performing restaurant outside the city to arrive in Vegas soon.
The strip attracts various celebrities from all over the world, and chiefs are common among those visitors. You will find a never-ending food diversity in Vegas pretty much wherever you go.
Related Article: Retiring in Tucson
4. Outdoor Adventures
Everyone thinks of Las Vegas as that fantastic, casino-based night city. We do not deny that Vegas is the home of gambling and nightlife. However, that type of life sometimes overshadows the outdoor experience this city can provide.
There are many places in Vegas that you can visit if you're into outdoor experiences. Red Rock Canyon is an example of an outdoor adventure that you can visit anytime you want.
The good news is that it's only 20 minutes from the strip, so you're never really that far from the Red Rock Canyon.
Other places worth visiting include Valley of Fire, Lake Mead, and the various National Parks scattered around the city.
Related Article: Retiring in Colorado Springs
5. You'll Easily Make Friends
We're not talking about friends anyone can make at any time. Allow us to explain.
Las Vegas has always been a good retirement city, and it doesn't seem to stop doing that any time soon. Because of that, you're a lot more likely to run into other retired people who have similar interests.
Regardless of the type of activity you prefer, there's a high chance that another person has decided to retire in Vegas to do the same activity.
In short, you'll quickly find others with a similar mindset in Vegas.
Cons of Retiring in Las Vegas
Here are the problems you might face if you retire in Las Vegas:
1. Summer
Summer in Vegas is not for the faint-hearted. That 107°F average temperature in July forces many people to stay at home.
Activities and other events will be much less pronounced during the summer. This is because most people in Vegas choose not to deal with that heat. 
Luckily, this heat wave only appears in the summer and won't bother you throughout the rest of the year. Additionally, most buildings, casinos, and entertainment centers are well conditioned.
2. Poor Public Transportation
Las Vegas may not suffer from congested traffic compared to others, but the public transportation system isn't that good either.
The metro monorail system has only 7 stations across a 3.9-mile rail track. It can get you reliably to any area within its coverage, but outside that, you'll have to rely on the bus system.
Unfortunately, public bus transportation isn't reliable in Vegas and will add considerable time to your commute. Luckily, you should be able to afford a car when you retire. Having your personal car is necessary in Vegas to reliably get where you need to.
3. The Strip
Everything about Vegas is overshadowed by The Strip – and for locals, it's not got a good reputation.
It's filthy, full of people who've had 'one too many', and it attracts some undesirable characters. It's best to avoid it entirely.
Furthermore, unless you're absolutely sure of what you're doing, going to the Strop is the quickest way to lose thousands of dollars within seconds.
4. Air Quality
Because of the number of vehicles moving around, bad air quality is a problem that most American cities face.
However, more famous cities like Las Vegas will suffer a little bit extra from this problem because of the increased number of tourists and retirees.
Final Words
Retiring in Las Vegas comes with good food, entertainment, and loads of socializing. However, the weather may get a little toasty in summer, and the air quality could make you cough a little. Still, most people agree that retiring in Las Vegas was one of the best decisions in their lives.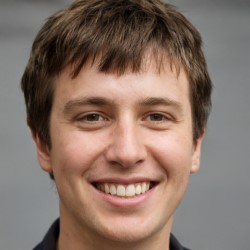 Jason Dempsey is the CEO and Co-Founder of Home City Living. After abandoning the corporate world in order to indulge his wanderlust, Jason founded Home City Living with his partner Rose to create the premier source of travel information and inside local knowledge on the web to help other would-be global explorers and seekers learn to spread their wings and fly.