San Diego is a popular retirement destination due to its excellent year-round weather andlaid-back lifestyle.
However, it's not the cheapest place to retire. If I were to guess, that's probably the main reason Phoenix is considered a more desirable retirement location than San Diego.
Nevertheless, if you can afford it, San Diego is a highly desirable retirement location.
Retiring in San Diego: the Good and the Bad
Setting up retirement in San Diego is a mixed bag. There are plenty of positives about enjoying your post-retirement years in the city. However, there are also some negatives you need to keep in mind when making your decision.
Pros
Here are the advantages of retiring in San Diego.
1. Amazing Weather
First off, the weather in this Californian city is absolutely blissful. You'll be hard-pressed to find a town with a better climate throughout the country.
With its sunny summers and mild winters, San Diego weather will have you in high spirits all year long.
Temperatures in San Diego seldom go above 90℉ and don't even approach 32℉. Therefore, if you're moving to San Diego for retirement from somewhere like the Midwest, you'll be absolutely delighted.
You'll be able to go on long walks and enjoy the multitude of outdoor activities the city has to offer with your loved ones year-round. Additionally, the beautiful beaches in San Diego are the perfect place to take in the breathtaking sunsets.
Related Article: Retiring In Chicago
2. Never a Dull Moment
Another perk of settling in San Diego for retirement is the aforementioned endless activities and events that you can engage in.
Whether it's concerts, sports events, water sports, or the world-renowned San Diego zoo, you'll always have something to do in the wealth of spare time you have after a life of hard work. If you want to create memories with your loved ones doing all sorts of things, you'll find plenty of entertainment options.
In addition to this, retirees who also happen to be golf fanatics can rejoice. The city of San Diego has plenty of golf courses where you can spend your days playing and competing.
The diversity of San Diego isn't limited to the activities available in it; it also extends to its wide range of cuisines. San Diego is as multicultural a city as they come. In turn, you'll be able to enjoy some of the finest food from all over the world in the city's restaurants.
Related Article: Retiring in Colombia
3. Laid Back Vibe
After a life of fast-paced hustling to get to and from work and to fulfill your professional goals, you've earned a well-deserved rest.
What better way to slow down and unwind than to immerse yourself in the chill atmosphere of San Diego?
With its cultural vibrance and large population of surfers, the general ambiance of the city and the demeanor of its people is very easy-going.
San Diego is one of those rare big cities that have a small city feel to them.
Related Article: Retiring in Las Vegas
The Bad
As good as San Diego is for retiring, it also comes with its share of cons. Retiring in San Diego has the following drawbacks.
1. Bad Traffic
One of the significant negatives of retiring in San Diego is the city's traffic. The city is ranked as the 19th most congested urban area in the United States. Even though it's not as bad as the infamous traffic in Los Angeles, it's still a major hassle.
This is essentially a result of the city's below-average public transport, which has led to most of the city's inhabitants choosing to own a car. The sheer quantity of vehicles moving around the city creates less than ideal traffic conditions in the city.
Related Article: Retiring in Seattle
2. High Cost of Living
Another major factor you need to take into consideration when pondering whether to spend your retirement years in San Diego is the city's cost of living.
Living in San Diego will have you digging deeper into your pockets than most other cities in the country. For retirees on a fixed income, this can be a huge deterrent from living in San Diego.
This is mainly due to the high cost of housing and utilities such as water and electricity in the city. It's also made worse by the fact that California is one of the few states in the country that taxes retirement income.
Even if a retiree can personally afford to live in San Diego despite its high cost of living, they must also consider their loved ones' financial ability.
Retirees are likely to want to live in the same city as their children and grandchildren. Due to the high cost of living in San Diego, that simply may not be possible.
Related Article: Retiring in Tucson
3. Homelessness
San Diego has a significant homelessness problem. In fact, the city has the 7th biggest homeless population in the country.
Unfortunately, this puts a major damper on the otherwise beautiful city and can be a deal-breaker for some people thinking of living in the city pre- or post-retirement.
The epidemic of homelessness in the city contributes to the level of crime in it, making it less safe.
Naturally, the issue is more apparent as you get closer to the inner city. Therefore, if you plan on retiring in San Diego, it's strongly advised that you buy a house in the suburbs. However, due to the aforementioned high cost of housing, you may not be able to do so.
Related Article: Retiring in Colorado Springs
Conclusion
San Diego is a beautiful city, and there are a lot of perks to setting up retirement there.
These perks include its great weather and wealth of activities and cultural diversity.
However, like everything else, it's not without its issues. The cost of living in the city is very high; its traffic is also less than ideal. Additionally, there's the issue of the high level of homelessness in the city to keep in mind.
So, if you're pondering retirement in San Diego, you should consider the whole picture carefully before making your decision.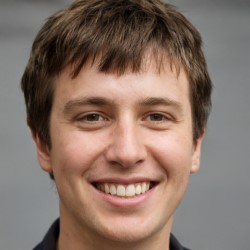 Jason Dempsey is the CEO and Co-Founder of Home City Living. After abandoning the corporate world in order to indulge his wanderlust, Jason founded Home City Living with his partner Rose to create the premier source of travel information and inside local knowledge on the web to help other would-be global explorers and seekers learn to spread their wings and fly.