Dubbed "America's Finest City", many LA escapees have found what they're after in San Diego. It's a slower-paced, happy city on the south-west tip of the continental United States.
This article outlines some of the best and worst aspects of San Diego for anyone considering making the move.
First, here's a glance at the profile of people who might like living in San Diego:
Family Fred
San Diego is more laid back than LA. Many people in their 30s look to move down to San Diego to raise their families.
Cultured Carly
The food and craft beer scenes are among the best in the United States.
Surfer Sam
There's no secret that San Diego is home to some great beaches and surf spots for people who like the outdoor life.
Summer Sally
If you hate winter, this is the place for you. The temperature is mild year-round.
The Pros of Living in San Diego
1. Pro – Year-Round Mild Weather
There's no question that the weather is the absolute best part of San Diego.
The weather is the best you can find in the continental United States for people seeking pure comfort. It's so far south (bumping right up against Mexico) that you are getting that beautiful dry warmth year-round.
Even winter is very mild and doesn't chill you to the bones. The coldest month of the year is December where the average low drops to a reasonable 48.9°F at night. During the day in December, expect an average temperature of 66.3°F.
In August and the height of summer, expect average temperatures dropping to 67.4°F at night and 77.5°F during the day.
Furthermore, it's a very dry climate, meaning you're going to get a lot of sunny days and very little rain. The wettest month is January where you can expect to get just 2.28 inches of rain in the whole month.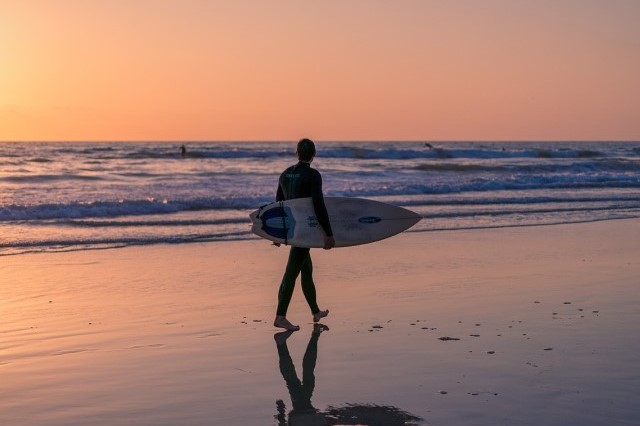 2. Pro – Weekend Trips
San Diego has an enviable amount of towns (big and small) for you to enjoy on a small weekend escape.
There are several cities within an extended weekend drive from San Diego, including Santa Barbara, Santa Monica, Pasadena, Los Angeles, Las Vegas, Scottsdale, and Palm Springs. Take Friday and Monday off for the drive and enjoy an escape in an Airbnb for the weekend. This is an enviable amount of nearby cities for weekend warriors to explore from their home base in San Diego.
You've also got Joshua Tree National Park and the Anza-Borrego Desert State Park within a reasonable distance that could even be achieved for a simple daytrip. A little further abroad, but achievable for a weekend trip if you're adventurous, is Death Valley National Park, which is a 5 ½ hour drive from San Diego.
If you're into mountain towns, you can consider a trip to Big Bear Lake, Julian and Idyllwild.
And then there's wine country, with Temecula Valley, Santa Ynez Valley, and Valle de Guadalupe within a reasonable distance for your weekend getaway.
3. Pro – Big City Living with a Small-City Vibe
San Diego is the 8th largest city in the United States, with a population of 1,422,420. But despite being larger than San Francisco, it feels like a smaller town.
Everything is spaced out a little more than you'd expect in other cities and the downtown core is quite small relatively.
A lot of this 'small town vibe' comes down to the fact that San Diego lives in the shadow of LA, which sits just 2 hours and 30 minutes to the north. Beside LA, San Diego does have that feel of being that little bit smaller and more comfortable. It doesn't take long before you know your way around and feel at home.
But with the decent sized population, you can expect San Diego to have all the amenities and entertainment you expect of a larger city (with the notable exception of the lack of a major sports team – don't get us started!).
4. Pro – Variety of Livable San Diego Neighborhoods
San Diego is home to a diversity of neighborhoods for people in all phases of life.
Livable suburbs surrounding the gorgeous Balboa Park include Bankers Hill, North Park, and South Park. Each have their own unique identity, but share a progressive café vibe for young families seeking an inner-city lifestyle experience.
Still closer to downtown are Hillcrest and East Village.
Hillcrest is one of the most vibrant LGBTQI+ neighborhoods in the United States, rivalling San Francisco for its progressive and flamboyant vibe. Next door you get the great craft beer experiences spotted around East Village.
North of the city are the extravagant La Jolla, Mission, and Pacific Beach suburbs which are home to some amazing mansions for the wealthy. But you don't need to live in the wealthy neighborhoods to enjoy a day out on the famous Pacific Beach boardwalk, capped-off by a trip to SeaWorld.
5. Pro – Festivals and Events
San Diego has several yearly festivals and events for kids, adults, and families.
As a major Navy city, San Diego celebrates the Navy and its veterans with the Fleet Week festival. See the display of some of America's greatest naval ships and celebrate naval Veterans.
There's also the San Diego County Fair which takes place throughout June, Stagecoach Days in August which celebrates the Wild West, San Diego Pride Parade in mid-July, and the impressive Imperial Beach Sun & Sea Festival (where you can see some amazing sand castle sculptures that will blow your mind!)
Here's a great list of more summer festivals in San Diego.
6. Pro – Walkable Downtown
Compared to the sprawling downtown areas of San Francisco and Los Angeles, San Diego has a very comfortable, walkable downtown area.
The Gaslamp quarter is home to some excellent cocktail lounges, bars, and clubs. A short stroll north is Little Italy with the buzzing cafes and restaurants clustered around India Street and Kettner Boulevard.
A small stroll away are also Petco Park to the south (for your fill of baseball), Balboa Park to the north, and of course the famous San Diego zoo.
Even the waterfront isn't too far away and you could stroll your way from anywhere downtown through to Waterfront Park.
And if you don't like to walk, there's always the Trolley. Get off the Trolley at San Diego – Santa Fe Depot for quick access to Waterfront Park or Civic Center Station for quick access to the Gaslamp Quarter.
7. Pro – Beaches
There are few cities with a better beach vibe than San Diego.
And there is a generous serving of beaches for you to choose from. La Jolla Cove Beach is a great swimming beach with a family atmosphere. The best beaches for fishing in San Diego are Pacific Beach ('PB') where there's a great pier for fishing and Ocean Beach City Beach which offers license-free fishing.
Coronado Beach is nice, but too touristy, and if you're moving to San Diego, chances are you'll learn quickly to avoid it for some of the nicer local spots.
For surfers, there are plenty of surf spots, but it's important to be aware of hyper localism. Territorialism is a sad reality of surf culture, so respect the locals' space, be polite, and read up about surfing etiquette when surfing in new locations.
8. Pro – Traffic and Parking
Traffic is also going to be listed as a 'con' in this list, but I think it's worth highlighting that it can also be a positive, depending on where you're coming from.
If you're moving south from LA, you'd probably be happy with the relatively short peak hour gridlock. Others coming from smaller cities will still be frustrated with the daily traffic pain.
In general, morning and afternoon peak hours are both bad, but clear up much quicker than the traffic issues you find in LA and the Bay Area.
Furthermore, the free parking around San Diego is a nice relief from the sort of insane fares charged elsewhere in California. Unfortunately, parking does fill-up fast, so if you're heading to the beach, you need to get a jump on the rest of the city to get yourself a decent parking spot.
Tip: To bypass the traffic, get an electric vehicle and obtain permission to drive it in the HOV lane.
9. Pro – Food Scene
With strong Italian and Mexican influences, San Diego has some delicious and diverse options when it comes to meals.
Walk around downtown and you'll find countless taco stands with delicious authentic Mexican food.
Head to the north end of downtown west of Balboa Park and you'll hit little Italy with its Italian cafes and delicious pizza.
And head to the boardwalk – or, really, up and down the coast – for plenty of fine seafood restaurants such as George's at the Cove and Sally's Fish House and Bar. Or, stay downtown and head to Osetra Fishhouse for some sushi and wine.
Lastly, there's the San Diego Bay Wine and Food Festival that takes place in November every year to get your foodie fill.
10. Pro – Diverse Community
San Diego's Latin influence is never far from the surface.
31% of the city population identify as Latin or Hispanic, of which 21% speak Spanish. There's also a bustling Asian and Pacific Islander population who account for about 11% of the population.
Furthermore, while San Diego is slightly more conservative than other big Californian cities, it remains a progressive and open-minded city that is generally accepting of diversity. Its LGBTQI+ community has been around for a very long time, mainly congregating in Hillcrest.
11. Pro – Family Friendly Lifestyle
There's no question that San Diego is one of the more family-friendly big cities in California. It's got a very laid-back vibe and some gorgeous suburbs for families quite close to the city center.
The sprawling suburbs of the County (typical of California) mean you can also move a little further out to get some more space and affordable housing (remembering that San Diego is expensive!).
The outdoor oriented lifestyle, encouraged by the temperate weather and beautiful scenery, makes this a great area to raise kids. Add to that the relatively low crime rate compared to the national average, and you get a part of the world that's hugely desirable to families.
12. Pro – Low Crime Rate
San Diego's crime rate is about 10% lower than the national average.
In particular, violent crime and burglary are significantly lower than the national average. Given that California is one of the more crime-prone states in the nation, San Diego is a comfortable and relatively safe enclave.
The one notable exception is vehicle theft, which sits around the California average but significantly above the national average. Given the relative lack of a decent subway system in San Diego, driving your private vehicle is often the only way to get around. This might account for this high incidence of vehicle theft. Put simply, there are a lot of vehicles parked around town unsupervised.
13. Pro – Good Jobs
The large naval and marine bases in San Diego County mean there are always jobs going in the defence force. But San Diego isn't a one trick pony.
Heading north, you've got a big biotech cluster in Sorrento Valley. People working in biotech often live in the Carmel Valley area which is known for its excellent schools and nice family-friendly lifestyle.
In the city center and up and down the coast, there's a strong tourism industry employing over 150,000 people. Proximate to downtown is also a bustling microbrewing industry that continues to grow.
14. Pro – Outdoor Activities – Snow, Beaches and Desert
There's nothing more important to me than proximity to the great outdoors. And San Diego has this in spades. There are countless beaches up and down the coast with local surf spots for those who want to embrace the surf bum lifestyle.
A trip inland gets you to the remarkable desert environs of inland California. The Anza-Borrego Desert State Park is only about an hour and a half to two hours' drive inland from the coast.
The nearby ski resorts are all, to be honest, closer to LA than San Diego. But that doesn't mean they're not close enough for you to enjoy a daytrip (if you can get the kids out of bed early!) The nearest skiing destinations would be Mt. Baldy, Snow Valley, and Mountain high, which are each about 2 hours and 30 minutes north. For a better resort, you could add an extra hour to that trip and make your way to Bear Mountain.
15. Pro – Arts and Museums
San Diego is home to an impressive array of museums and cultural spots.
And while the famous San Diego SeaWorld is likely the first thing you think of, it's certainly not the last. Right nearby is the San Diego Zoo as well as the
Those who love their military history would not be disappointed. There's the USS Midway Museum, home to the Maritime Museum, the Air & Space Museum, and the Flying Leatherneck Aviation Museum. There's also the War Memorial building in Balboa Park.
For train lovers, you've got the Old Town Model Railroad Depot as well as the Model Railroad Museum in Balboa Park.
Lastly, the Museum of Us, the San Diego Museum of Art, the Timken Museum of Art, and the National History Museum are all accessible via the Alkazar Garden Parking Lot, also in Balboa Park.
16. Pro – Universities
Plenty of people make their way into San Diego to make the most of the world-class universities in town.
There's UC-San Diego which is the largest and most prestigious of the colleges in the area. But there's also San Diego State and the University of San Diego which each draw young people into the city.
17. Pro – Craft Beer
San Diego is a craft beer capital of America. It has no less than 152 breweries of sizes small to enormous.
My favorite area for a craft beer crawl is the East Village area where there are a wide range of tap rooms to wet your whistle.
Its signature west-coast IPA style is on the strong side, but the hoppy and tropical tastes are perfect for the warm and dry climate. With that said, you'll find any type of beer you can imagine here, even some wintery Porters and Stouts, thanks to the concentrated talent of Brew Masters around town.
18. Pro – Balboa Park
While I've already mentioned Balboa Park plenty of times, I think it's only worth giving it another shoutout as I come to the end of my Pros. It really is a sporting, cultural, and recreation hub that makes San Diego special. It houses the Zoo, a golf course, a sports complex, dog parks, plenty of excellent museums, and even a school.
The 1,200-acre park is an excellent spot to spend your weekends and really opens up the city to a lot more possibilities than if it were covered in developments. Without the park, the city wouldn't be what it is today.
The Cons of Living in San Diego
19. Con – Lack of Seasons
People who grew up in the Midwest might be taken aback by the strange lack of seasonality down in San Diego.
Don't expect snowfall (although every decade or so the County does get a shock frosting of snow).
In fact, even in December and January, you'll see people walking around simply in hoodies and shorts. A 20-degree January day is not uncommon.
While many people who hate the winter would love the San Diego climate, others might miss cozy Fall pumpkin spiced lattes and white Christmases they remember from their childhoods.
20. Con – Bad Public Transit
California's public transport problems plague San Diego, too.
There's the trolley that cuts through downtown and spreads north, south, and east on three lines (green, orange and blue), but the coverage is poor. Chances are, you won't be living within stone's throw of a trolley.
These transit issues push everyone onto the roads, clogging the freeways.
One positive I would say about the transit system is it gets you from the airport to downtown really fast. In fact, the proximity of the airport to downtown is one of the better features of San Diego when it comes to transit and connectivity.
Nevertheless, on balance, public transit really is lacking.
20. Con – It's Expensive
San Diego is expensive. This is the single biggest downfall of San Diego.
It's hard to move here without a job lined up because you know you're stumbling into an incredibly expensive city. Combine the high tax rates with the painfully steep rent and housing prices, and you'll feel the squeeze on your wallet.
And this is probably the biggest complaint you'll hear from locals. It feels impossible to get ahead with sky high prices everywhere you look. Don't take my word for it – it's currently the 26th most expensive city in the United States.
21. Con – Just One Major Professional Sports Team
San Diego has struggled to hang onto its professional sports teams over the years.
They lost the NFL Chargers to Los Angeles in 2017 with the alure of a bigger stadium and larger fan base. Similarly, they lost the NBA Clippers in 1984, also to LA.
The strong Latin influence in the city may be a reason San Diego is still hanging onto its major league baseball team, the San Diego Padres, whose home stadium sits is Petco Park, just south of the Gaslamp Quarter downtown.
22. Con – The Homeless Population
Homelessness in San Diego has increased over time, raising concerns that it could be becoming an epidemic issue.
The rate of homelessness in San Diego is 227 per 100,000. Compare this to the national average of 147 per 100,000, and you can see San Diego has a significantly higher than average rate of homelessness.
It's little wonder why it's increased, though. Cost of living has blown through the roof and housing prices are painfully high, and San Diego is not immune to the problems of America more broadly. Drug addiction and mental health issues are reported to play an important role in the growing homelessness problems.
With that said, San Diego's homeless population isn't as high as several other cities in California. San Jose has 481 homeless people per 100,000 and Santa Barbara has 557 per 100,000.
23. Con – Tourists
35.1 million visitors pass through San Diego each year. That includes both international tourists and Americans exploring their home.
Of course, without those tourists, the economy wouldn't be nearly as strong. The tourism sector directly and indirectly employs upwards of 200,000 people, keeping the economy afloat.
But as a local, you'll find the tourism buzz exhausting. Coronado – which feels like its own little island despite its proximity to downtown – is avoided by many locals, who see it as one big tourist resort.
Furthermore, Arizonans (pejoratively referred to as Zonies by locals) flock to the city in summertime, taking up valuable parking lots and frustrating the famously territorial local surfers.
24. Con – Traffic
I listed the traffic as a pro earlier. And I stand by that. If you come down to San Diego from LA, you'll spend noticeably less time sitting in traffic.
But, you're still going to have to spend time in traffic. And it's going to be frustrating.
So, this one's relative. Overall, the traffic is terrible. Just less terrible than surrounding cities.
In particular, the 805 can be a real trouble spot, especially between La Jolla and National City, both northbound and southbound. Between Downtown and Kearny Mesa on 163 can also slow to a crawl in the morning and evening.
Those who have electric vehicles can drive in the carpool lane even if it's just you in the car, so owning an electric vehicle can help you jump to the front of the line and shave some time off your commute.
25. Con – Expensive to Eat Out
Eating in a restaurant or even catching a beer in a local microbrewery is going to set you back a fair bit. It goes with the territory – cost of living in San Diego is generally quite high.
But, fortunately, savvy and frugal people will find smart ways to eat out on a budget. Top of the list is getting a meal at one of the many food trucks around the city. Get a taco from downtown or slice of pizza from Little Italy and enjoy a meal at one of the many local parks and beaches.
26. Con – Earthquake Risk
The Rose Canyon Fault cuts straight under downtown San Diego, placing the city at high risk of earthquake damage. Furthermore, the Elsinore and San Jacinto faults could pose a threat to the county.
According to US Government data, there is a 75% chance of a moderate sized earthquake striking San Diego at some point in the next 30 years.
Due to the age of buildings in the downtown core, it's estimated that 45% of residential buildings would be severely damaged and 36,000 households would be displaced if there were a severe earthquake to hit the city.
27. Con – High Cost of Housing
Cost of housing continues to climb in San Diego over time.
La Jolla, North City, and Del Mar Heights are the most expensive neighborhoods, pushing many middle-class families away from the coasts and into the suburbs to find affordable homes.
These high housing prices also put upward pressure on rent and may contribute to the growing homeless population.
28. Con – High Cost of Childcare
For people moving from LA down to San Diego for a more relaxed, easy lifestyle, the price of childcare might surprise you. It remains high, and in fact is only mildly cheaper than in LA.
Nevertheless, childcare is still cheaper in San Diego than places like Washington DC and New York.
So, like in many cases, the Cons of living in San Diego are all relative. Compared to LA, you're getting a minor saving, but comparing to some Midwest cities, you're really going to find the costs to be a lot higher than you might have hoped or expected.
29. Con – Vehicle Theft
Earlier I looked at the lower than average crime rates in San Diego. I highlighted that it's one of the great pros of living in San Diego. But, there's one type of crime that stands out as being a lot higher than the Californian and American Average: Vehicle theft.
There are 358 vehicle thefts per 100,000 people – well above the national average of 219 per 100,000.
Unfortunately, it's hard to get around this. The city is a car city due to the lack of good public transit. You'll need a car to live here, and you'll want one to enjoy the beautiful day trips from San Diego to nearby sights.
30. Con – Competitive Job Market
There are always a lot of new jobs entering the market, but there are also many people out there looking for a job.
San Diego's universities feed out a steady stream of graduates seeking employment. Anyone moving into the city would be competing against this strong graduate pool.
Keep an eye on the biotech, healthcare, military, tourist, and high-value manufacturing industries for jobs. You may find you need to get a job a step down from where you had wished and work your way up within a company to get that job you're after.
We're living in a new world now where jobs aren't as easy to find as they once were. I don't think this is a problem that's exclusive to San Diego.
31. Con – Hard to find a Park in the City
There's a lot of parking in the city, but there's also a lot of cars! You often find you need to get a head-start on everyone else to get the park you would like.
The city lots usually offer 90 minutes of free parking, which is a generous offer compared to many other major cities in the United States. But parking on the side of the road in downtown is usually metered.
One of the best places to find a park is Golden Hill where (at the time of writing this article) there's free parking on 22nd Street, which is just a half mile walk to the Gaslamp Quarter.
Comparisons to Other Cities
Conclusion
San Diego is a smaller, more laid-back city than LA which is just a 2 hour drive north. And you get a lot more from San Diego than LA. It's cheaper, there's less crime, and life is just a little more relaxed. It's great for surfers and young families. You also still get the benefits of a city including great restaurants and craft beer.
However, it's still a pretty expensive city, and people moving to San Diego from the Midwest or Texas might be taken aback by the high cost of living and taxes that California is known for.
Panorama Image by Binh Du from Pixabay
Surfer Image by Jennifer Regnier from Pixabay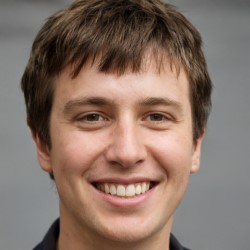 Jason Dempsey is the CEO and Co-Founder of Home City Living. After abandoning the corporate world in order to indulge his wanderlust, Jason founded Home City Living with his partner Rose to create the premier source of travel information and inside local knowledge on the web to help other would-be global explorers and seekers learn to spread their wings and fly.